August 2019
We're Poisoning Our Children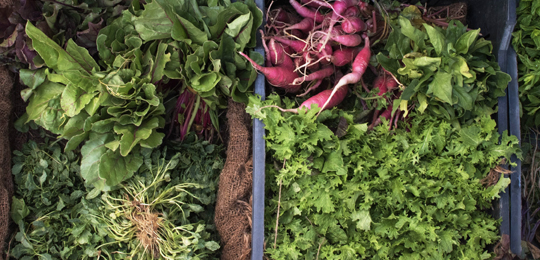 Over the years, the concern over pesticides in our foods have dramatically increased.
Speaking at the Panel Discussion on Organic and Regenerative Agriculture, the International Director of Regeneration International and Author of Poisoning our Children and The Myths of Safe Pesticides, André Leu said studies have reported a link between pesticide exposure and the emergence of chronic diseases such as cancer.
'Death rates are sky-rocketing and it's alarmingly high in our children which in the last two decades the World Health Organization has projected an increase of 13% despite all our medicine' he said.
'People like to say that organic food is expensive but how expensive is conventional food with the smallest amount of pesticide when it comes to the health of our next generation? And what sort of society deliberately poisons its children?' he said.
André Leu added various findings over the years was out in the open and accessible in scientific literature which he said is ignored by regulators, 'That's a war crime, we're poisoning our children for an agriculture system that is expensive and we should be prosecuting people for allowing our next generation to be born with all these problems. We can turn this around with regenerative agriculture.'
He said society knew of these findings and yet continue to put poison into our foods, 'Future historians are likely to look back and think of today as the most stupid society.'
Chaired by Karen Mapusua, the Panel Discussion on Organic and Regenerative Agricultureincluded Jon Manhire and Jim Pierce. The panel discussion was presented by the Pacific Community (SPC), Poetcom, Foundation for Rural Integrated Enterprises and Development and the University of the South Pacific.