N O V E M B E R  2 0 2 0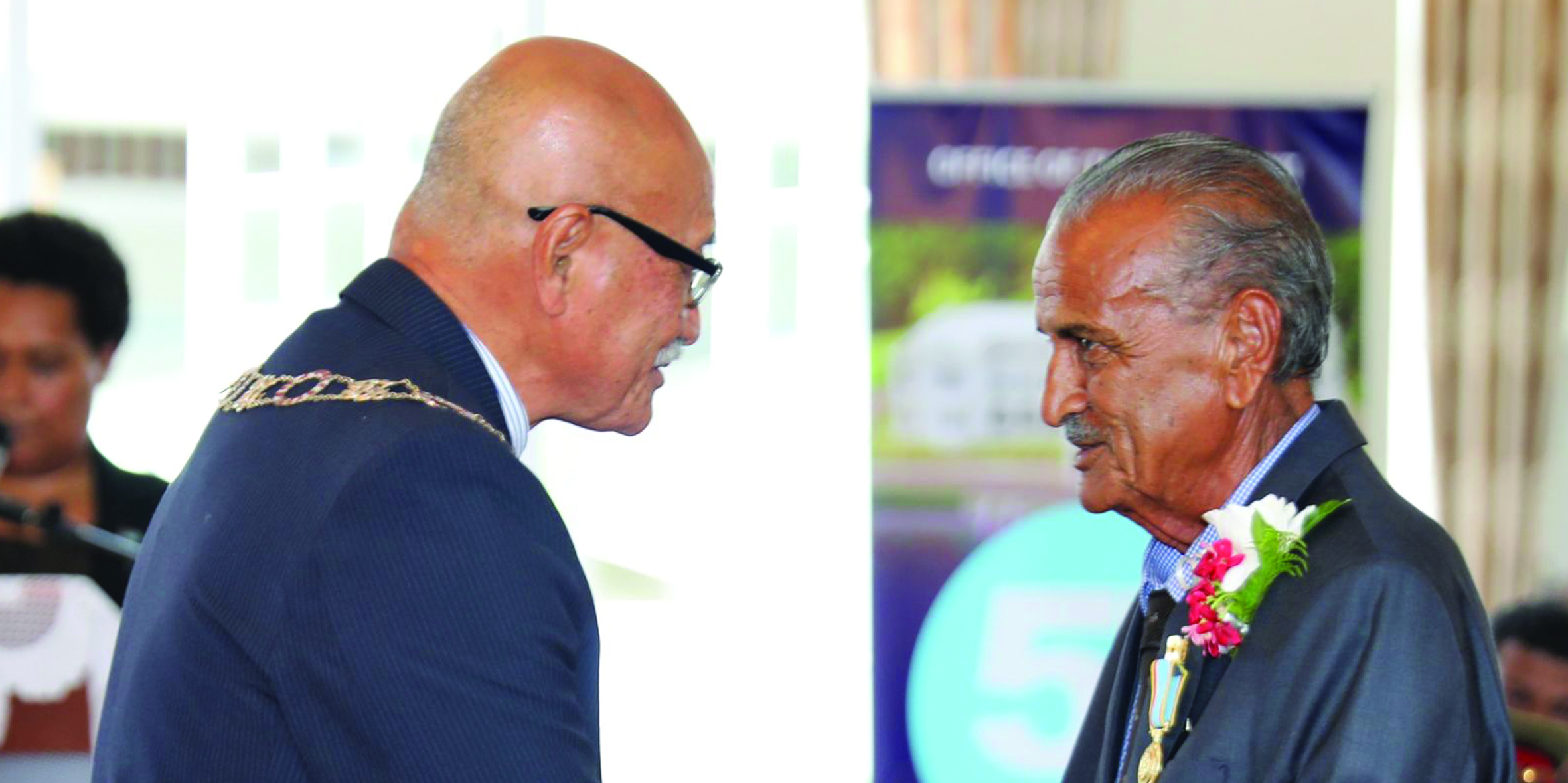 Fiji's President Major-General (Ret'd) Jioji Konrote yesterday commended the effort of Mr. Sant Kumar for his work in agriculture IMAGE: Fijian Government
Thursday 26
The Founder and Director of Bula Agro, Mr. Sant Kumar yesterday acknowledged the crucial role of agriculture in the economy as he received his commemorative medal for Fiji's 50thAnniversary of Independence.
"In developing countries, agriculture provides the main source of food, income and employment for our rural populations."
"This medal is an achievement for agriculture and while I'm happy with our progress, I think there's a lot more work to be done in the areas of climate change, innovation, and food and nutrition security."
Mr. Sant Kumar was recognized for his work in Agriculture in Fiji for the Government, Nature's Way Co-operative and Bula Agro.
He was supported by his wife, Mrs. Lila Wati Kumar at Government House.
Fiji's President Major-General (Ret'd) Jioji Konrote commended the efforts of Fijians in helping move Fiji forward in the last 50 years.
Former politicians and diplomats, businessmen, academics, and sporting figures were among some of the recipients of the 50th-anniversary independence medal investiture ceremony.