February 2020
A Dialogue for Farmers and Producers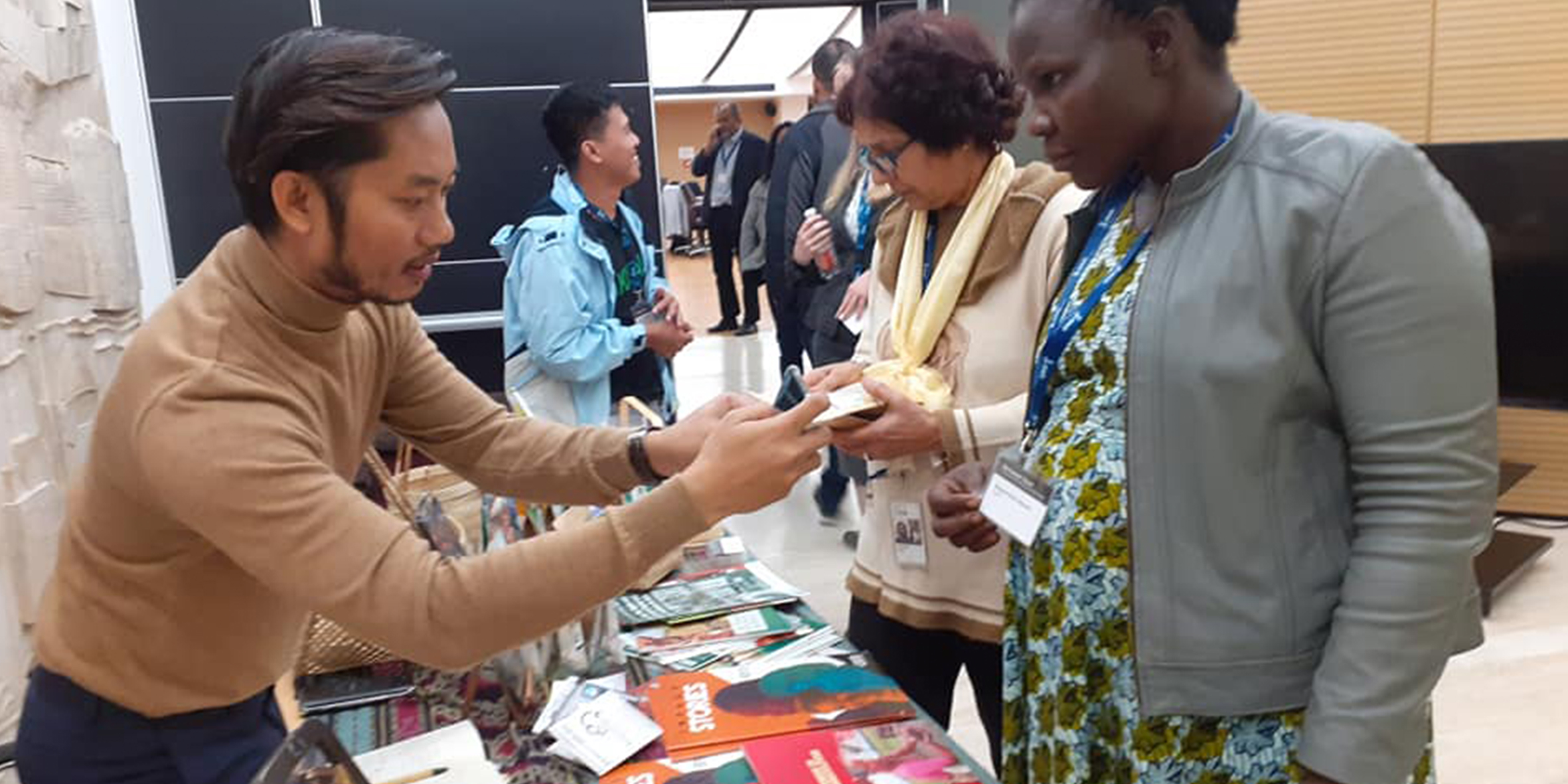 Asia-Pacific with a display of products and a range of publications at the Global Farmers Forum
The 7th IFAD Farmers' Forum is currently underway in Rome, Italy.
It brings together more than 80 farmers' leaders from around the world, representing millions of smallholders and rural producers who have interacted with the International Fund for Agriculture Development (IFAD) and its Member States.
The ongoing forum is a bottom-up process of consultation and dialogue between organisations of smallholder farmers and rural producers from the world over.
Attending the forum is Pacific Island Farmers Organisation Network (PIFON) Programme Manager, Lavinia Kaumaitotoya.
"Representing the Pacific is challenging as we fight for our space against the big giants of Africa, Latin America and Asia but, small as we are, the Pacific because of our remoteness perhaps and our ingenuity, I'd like to say – punches above our weight at this global stage, thanks largely to the work of many of our members and partners in the Pacific countries that we work in."
At the Interventions of the Opening Session, Kaumaitotoya presented Mainstreaming of Rural Development Innovation (MORDI) Tonga Trust.
"We asked to use MORDI in Tonga as our example, and in the Pacific, it is our hope that we continue to work with IFAD to have similar instruments negotiated to allow our national Farmer Organisations to also be able to implement national programmes on the ground."
The forum opened on Thursday 6 February and will close on Tuesday 11 February.