December 2019
Bridging Traditional Methods and Modern Technology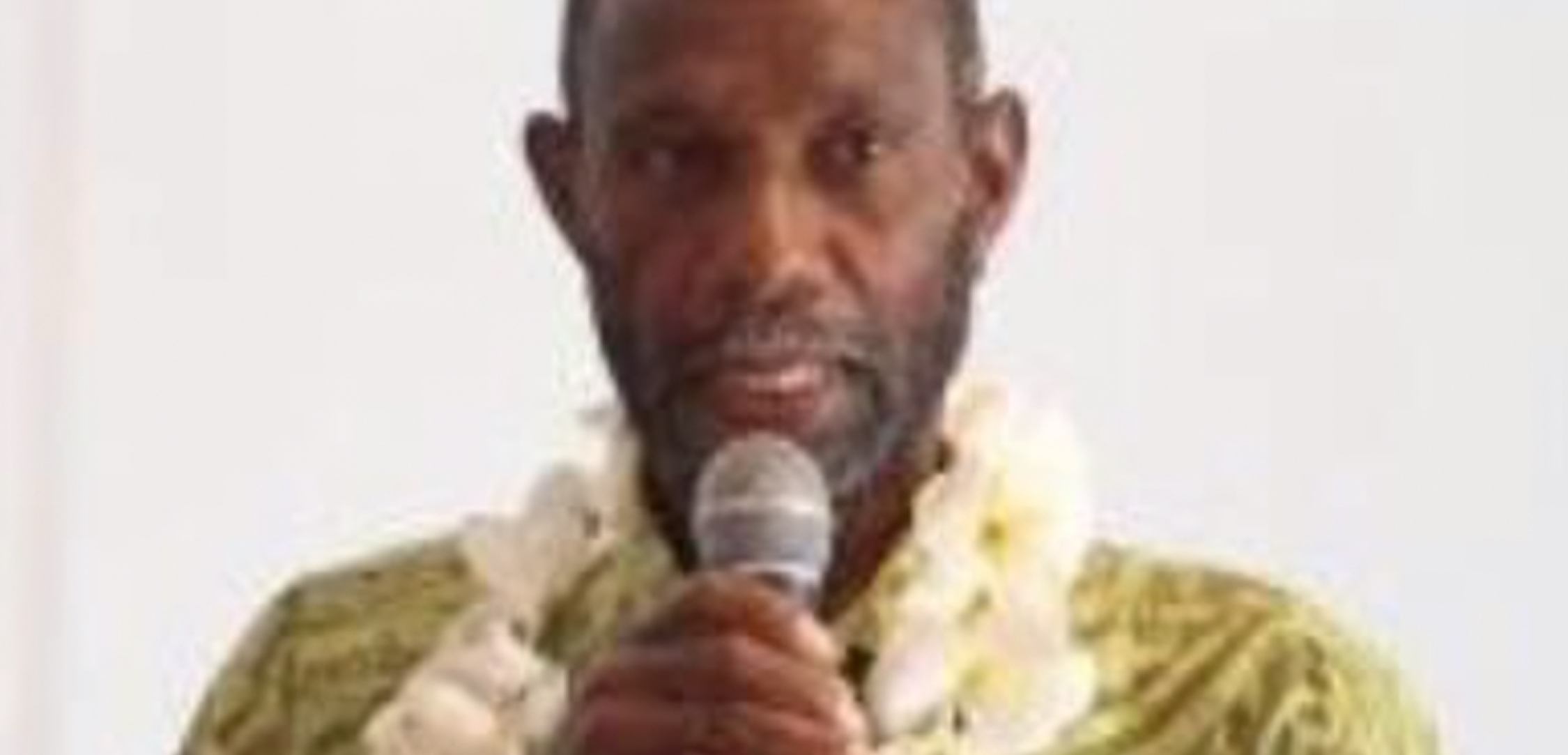 Peter Kaoh, Associate Director of Farm Support Association. IMAGE: Supplied
With its volcanic history and a heavy rainfall during the wet season, Vanuatu is highly prone to soil erosions.
Peter Kaoh, an Associate Director of Farm Support Association (FSA) says the well-being of communities are quite often under threat.
"Our farmers not only lose soil and crops over it but our water supplies get contaminated which poses a health risk for our communities."
"We've also seen the way it affects our coastal areas that's destroyed homes and lives in the process," he said.
With little time to waste, FSA quickly rose to the challenge.
"In our community trainings we prepare fieldworkers and farmers to control soil erosion on sloping agricultural lands."
"We're re-establishing vegetation on bare eroding gullies, we're also reducing sediment movement to coastal zones and coral reefs," he said.
The trainings by FSA has seen the stabilization of roads on Ambae, where communities rely on food and income from their gardens and observe the customary traditional system of rotational fallow.
"The community started to notice that the land near the villages was becoming less fertile so they started clearing steeper land with higher fertility," said Kaoh.
"The soils on Ambae are formed from young volcanic ash which erode readily on the steeper slopes and causes a rapid loss in fertility."
"Then the sediment finds its way to the sea which of course has a negative effect on the coastal fisheries."
Kaoh said access tracks were prone to severe rill erosion which also made it inaccessible for 4WD trucks after heavy rain.
"The road maintenance required a different approach and it was not solved using vetiver grass alone."
"It was a working combination of drainage systems, where water crossed the roads, were needed along with road repairs and the planting of vetiver," he said.
Significant improvements to the road Kaoh said were made by using basic water management and run-off control with bio-engineering methods using vetiver grass.
"Since road erosion problems can have a long-term impact on food security, transport and productivity, the use of vetiver grass provides a low cost solution."
"We expect erosion of roads will increase with climate change and cyclones increase in severity but if these trainings are applied correctly it will be effective at controlling soil erosion," he said.
* The full Training Manual (Use of Vetiver Grass in Farming, Erosion Control and Roading) can be purchased from Farm Support Association in Vanuatu via email: sapv@vanuatu.com.vu*