October 2022
'The Crop of the Future'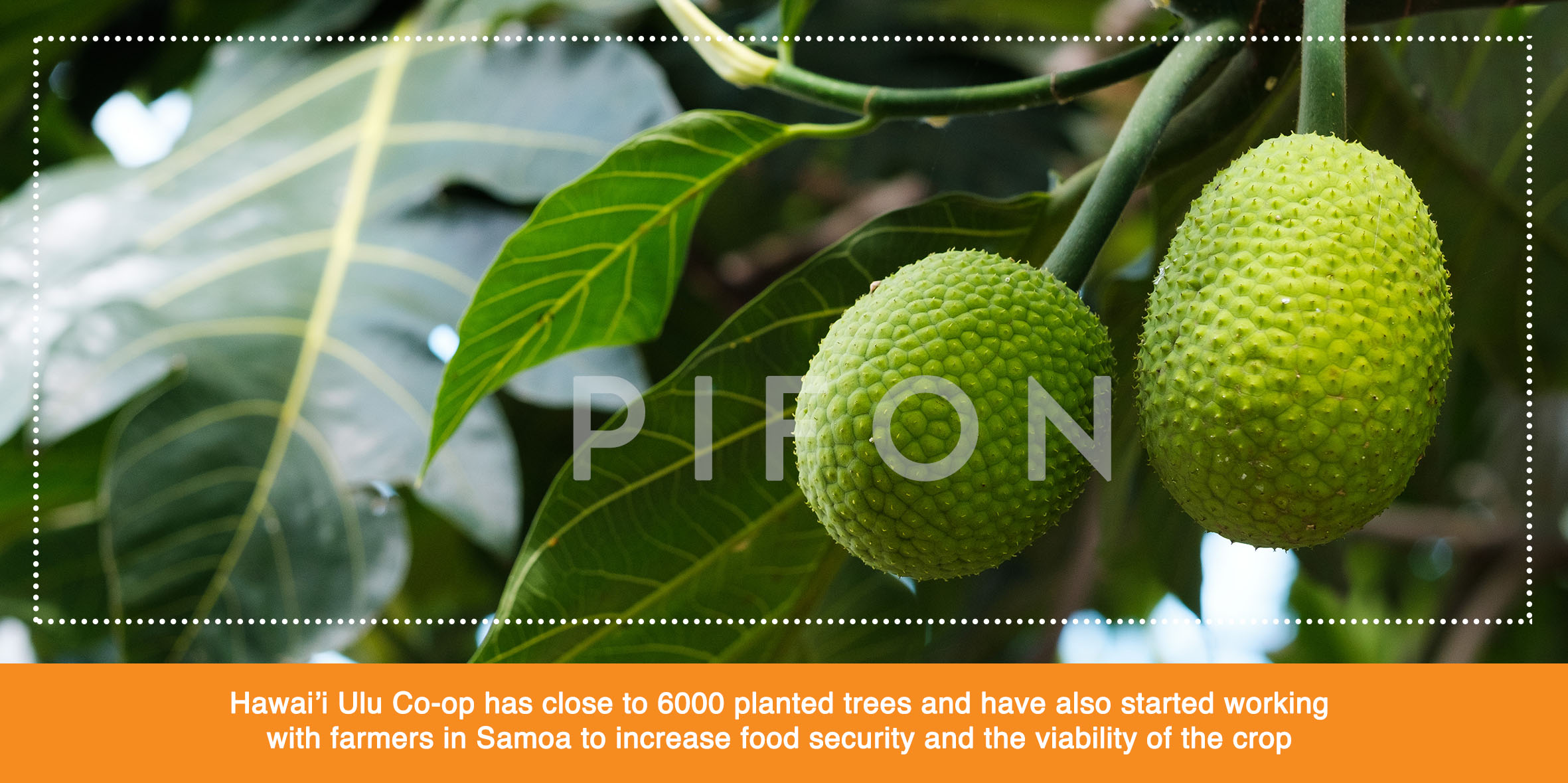 Cooperatives are adding value to agricultural production and empowering farmers to help develop and advance local food systems.
Hawai'i Ulu Co-op is a farmer-owned business working to revitalize breadfruit as a viable crop and has grown to over 100 member-farms in a little over 7 years since they were formed in 2016.
General Manager Dana Shapiro said by working together, farmers are able to offer consistent, high-quality breadfruit products that are accessible and sustainable.
"We're committed to the revival of 'ulu to strengthen Hawai'i's food security and protection of the earth by using environmentally responsible methods."
Speaking at the 2022 Global Breadfruit Summit in Hawai'i on Tuesday, Dana Shapiro said the Co-op aims to "sustain and uplift producers, consumers and society as a whole."
"We have an open door policy for ulu because it's special, we never turn our farmer members away even if we don't have the market for it. We accept the ulu and then figure out how we're going to process it, how we're going to market it and how we're going to educate the community about eating it because for many people in Hawai'i today, ulu is unfamiliar and it takes a lot of consumer education for us here sometimes to just get that first bite."
"Our members are the backbone of how and why we exist, when the Co-op was formed and the nine founding farmers came together, they shared a vision for ulu to be prominent again in Hawaii as food and they recognized that individually they couldn't do it on their own and that they had to work together."
She added: "The Co-op has taken on really all the value added production for them so that they can focus on farming while the focus for the Co-op is providing a guaranteed market outlet at a stable price."
Hawai'i Ulu Co-op has close to 6000 planted trees and have also started working with farmers in Samoa to increase food security and the viability of the crop.