October 2022
'The Crop of the Future'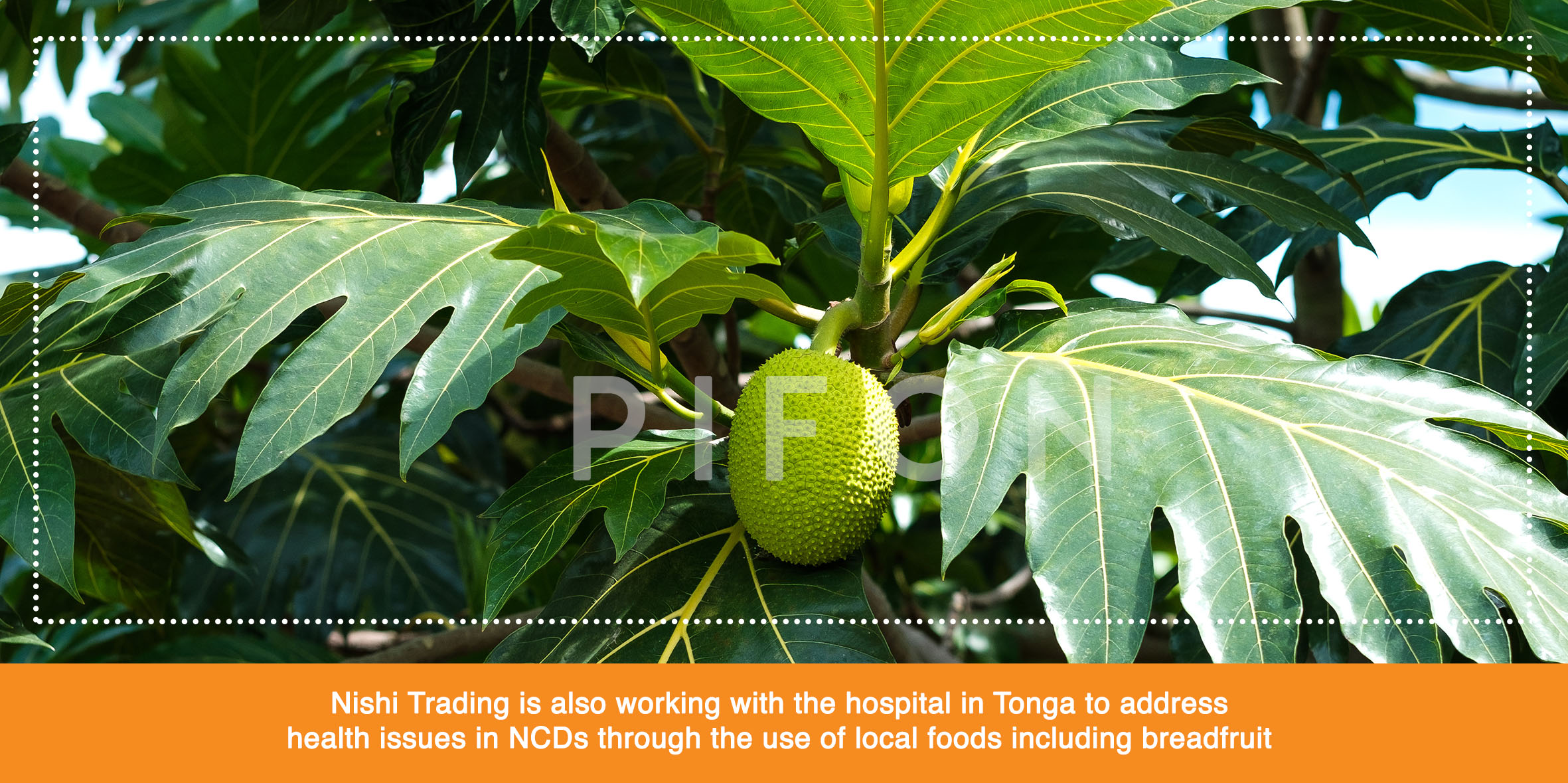 Several organisations are joining forces to form a powerhouse aimed at making a paradigm shift in Tonga's food system.
Leading the charge is Nishi Trading  which began as a commercial farm for exports in the early 1970s and also has the Kingdom's very first HACCP certified food processing facility and packhouse.
Managing Director Minoru Nishi Jr continues to invest in local produce while working with farmers, government and other stakeholders to further develop agriculture in Tonga.
"Back in 2011 we were very fortunate to partner with the Tokyo University of Agriculture to work on breadfruit for three years with another local NGO in Tonga called MORDI Tonga Trust who is also a member of PIFON."
"At the end of the three years, we realized there was more work needed to be done in breadfruit so we applied as group to Japan's development aid organisation JICA. We finish the project in January next year and we're looking at potentially extending," he said.
Explaining the thinking behind the formation of the partnership, Minoru Nishi Jr added: "We live in small isolated islands and you can't do it alone with high energy and production costs in Tonga and most of our Pacific Island countries, so through our various partnerships and our community outreach work and empowerment training it's possible. It's a demonstration of strong practices and the importance of collaboration."
He said funding from IFAD through PIFON also assisted in the construction and installation of a solar plant to reduce energy costs in production for processing which has already seen the company take their products to Australia and New Zealand last year to gauge the market.
"The office in Australia called and said they wanted two containers of flour and I laughed, I said come back in two or three years and maybe I'll have something for you."
Nishi Trading is also working with the hospital in Tonga to address health issues in NCDs through the use of local foods including breadfruit.