May 2021
Building Awareness On Nutrition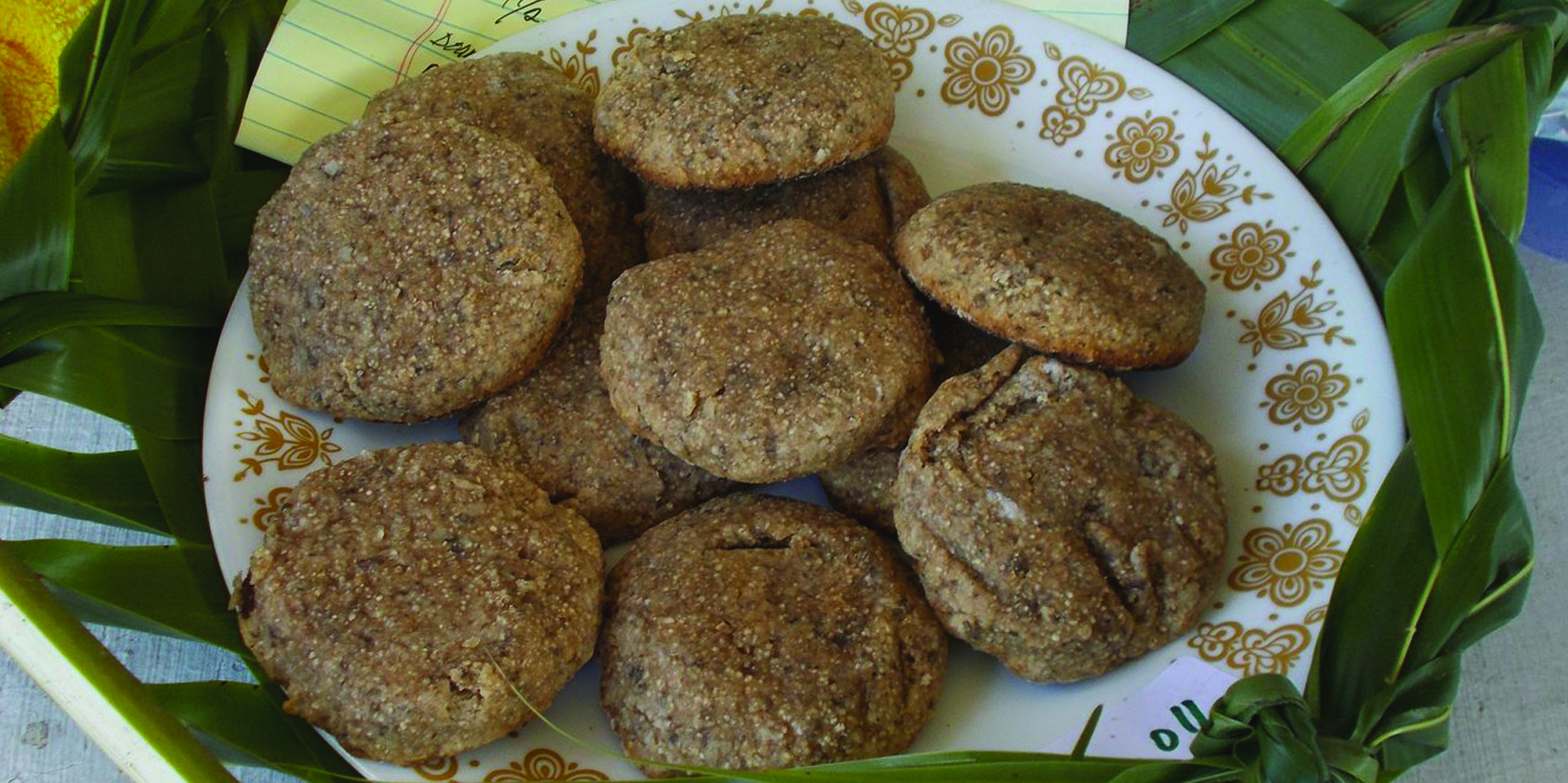 Taro Cookies; Island Food Community of Pohnpei are using local food flour alternatives including Taro to advocate for public policy change IMAGE: Supplied
The Island Food Community of Pohnpei is working in Micronesia to improve food related health problems.
Executive Director, Emihner Johnson says Micronesian people face epidemic health issues caused by the recent shift to reliance on imported food.
"Since World Food Day in 2004, we have been working towards self-reliance through traditional food production that provides the benefits of food security, sustainable development, improved health, economic benefits, cultural preservation and human dignity."
"Through small scale agroforestry, Island Food Community of Pohnpei is not only promoting our campaign, "Go Local" but advocating for public policy change and building awareness on nutrition for Micronesian people who face epidemic health issues and are consuming less of our traditional foods."
Emiher Johnson said change starts with the individual while talking about the various preparations involved in processing local food flour and encouraging interested individuals to join the Island Food Community of Pohnpei as members or volunteers.
She was speaking at the Breadfruit People's Food Security Webinar last Friday (21/5), the 2021 Webinar Series features speakers from the Pacific who are working toward the environmental, economic, and socio-cultural sustainability of breadfruit.