February 2020
Incorporating Indigenious Traditional Farming Systems Into Agriculture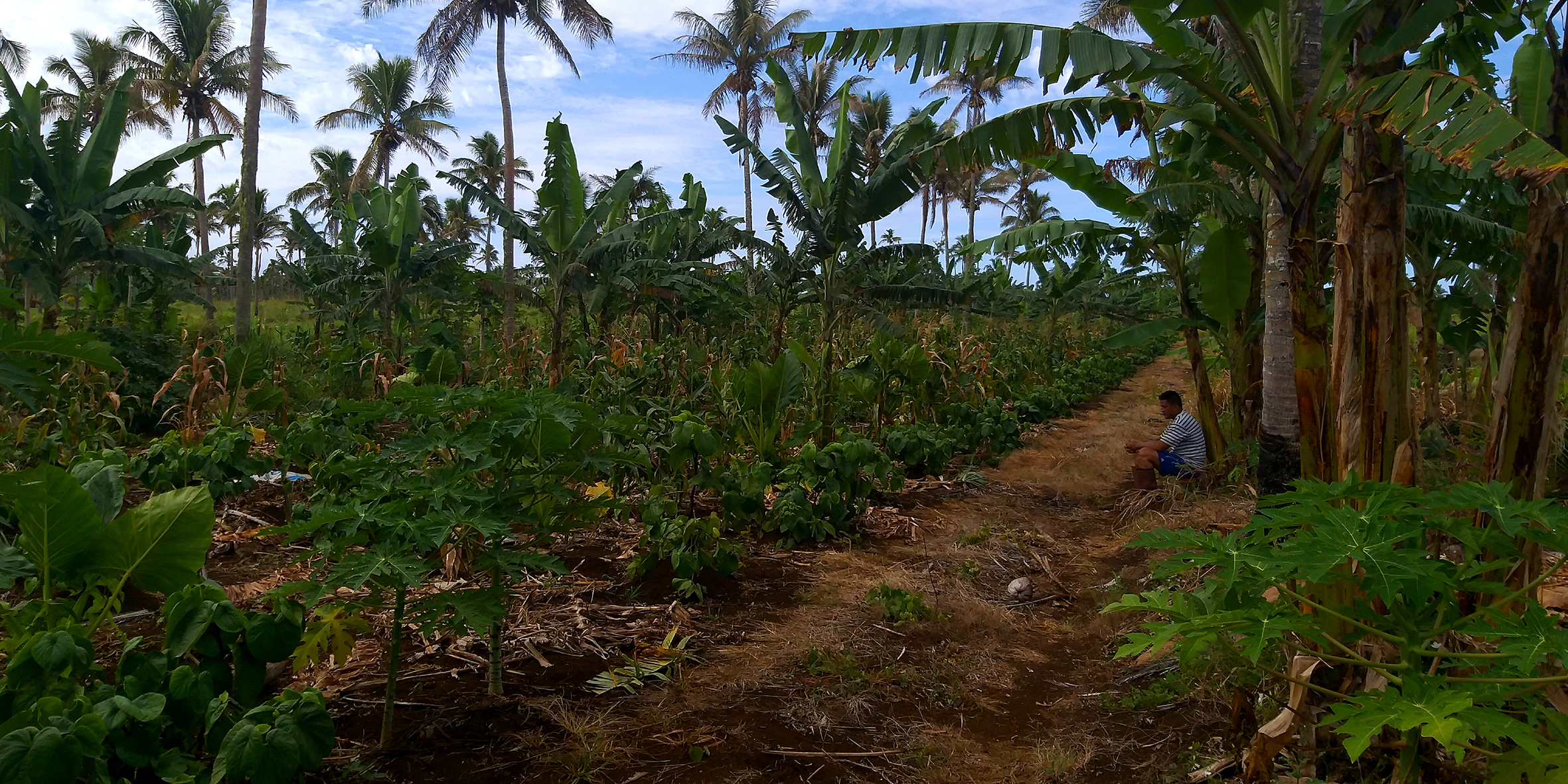 The livelihoods of many in the Pacific depend on agriculture
While climate change will have significant consequences for food security, experts warn the move from traditional farming systems is expected to leave the Pacific more vulnerable.
"Traditional farming systems have provided resilience against external shocks which has over time helped maintain food security."
"Threats to food security has however intensified as more resilient agro-ecosystems of the past get replaced next to an increasing population and urbanisation."
Raising his concerns on food security, Kokosiga Pacific (Fiji) Limited's Dr. Andrew McGregor said the livelihoods of many in the Pacific also depend on agriculture.
"In Papua New Guinea, more than 50% of rural households generate some income from Arabica coffee and in lowland locations a further million people earn their income from cocoa or copra."
"In 2006 at least 71% of Vanuatu's rural households earned income from coconuts and received little or no income from tourism."
"The Solomon Islands in 1999 saw 80% of rural households earned income from copra and around 20% sold cocoa – very few of these households will have earned any income from log exports."
"In 2012 the Fiji sugar industry still directly employed about 13% of the labor force and 17, 000 people are directly or indirectly dependent on the export of taro for their livelihood," he said.
Although agricultural exports in Samoa and Tonga have declined since the early 1990s, McGregor said domestic trade in locally grown goods has continued to thrive.
"Following the Taro Leaf Blight disaster in Samoa, a significant substitution of other traditional staples for taro has taken place."
"In Tonga, large volumes of food are domestically traded where about 14% of household income is obtained from the sale of produce," he said.
Diversifying Farming Systems
With a global population growth of 74 million people per year, natural resources are fast reaching its limitations.
In the Solomon Islands, Kastom Gaden Association (KGA) saw the need to diversify the country's crop varieties, where population is growing at 2 percent per year.
"Farmers and families in the rural areas face many hardships linked to food production caused by natural disasters, pests and diseases," said KGA Manager Pitakia Tikai.
"The Searem Niu Plant Long Gaden Project was then established in 2006 by AusAID to combat these challenges which place a great strain on the availability of land and has also harmed people's ability to sustain themselves."
The project introduced African yam, cassava, and sweet potato varieties from abroad which Tikai said established a process of crop diversification that improved the country's self-sustainability.
"We provided training in nutrition awareness and disease management and finance to improve food and nutrition security for those on smaller incomes."
Tikai said training has over the years seen a rise in the number of Solomon Islands Planting Material Network members.
"In the duration of the project, members have had great access to technical information on growing sweet potato and yams closer to their homes which continues to have an impact on families and their surrounding communities."