February 2020
Inadequate Investment In Agriculture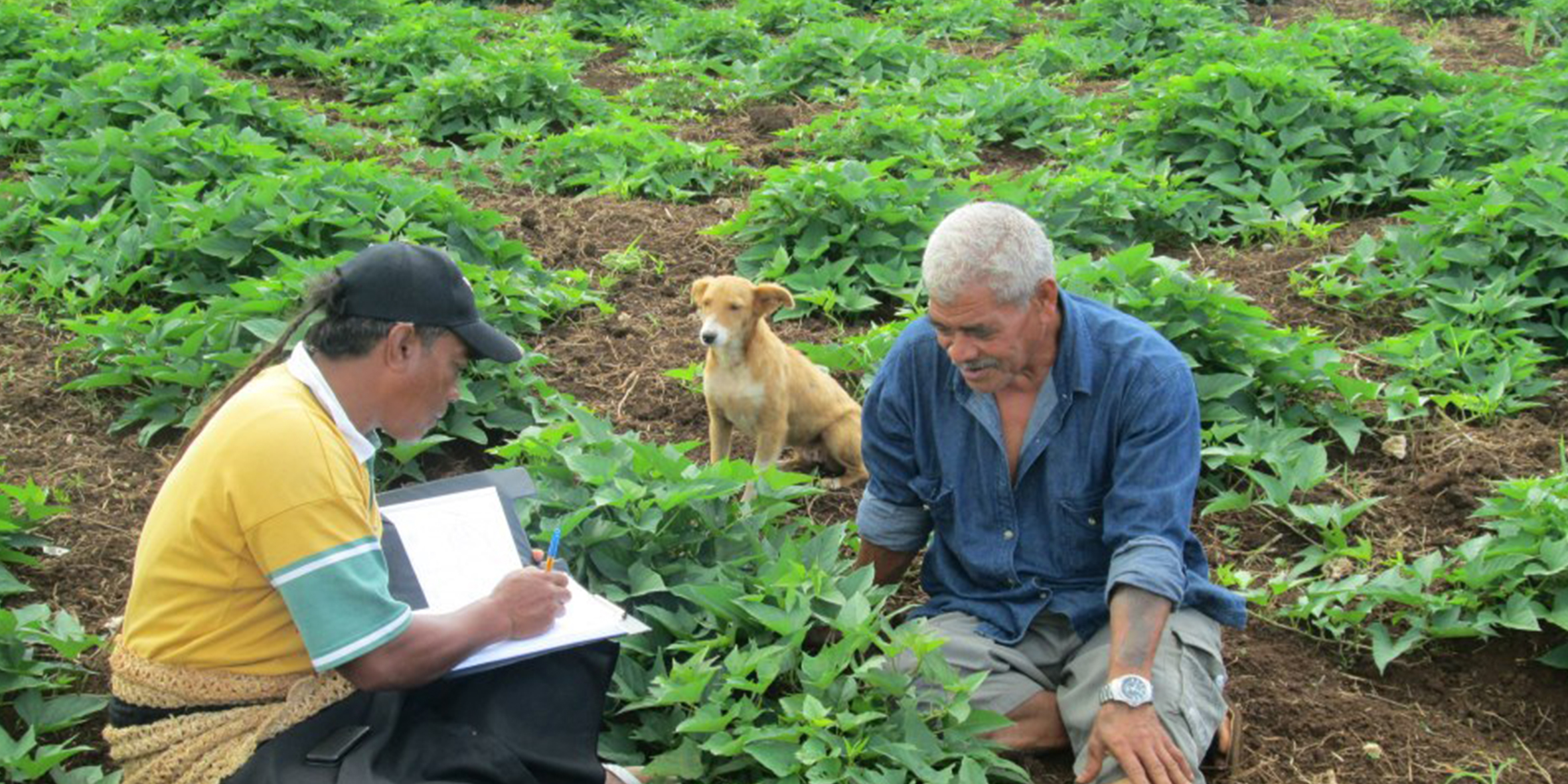 As the challenges of climate change become more apparent, Anna Fink of the Pacific Community says improved research services and technical assistance will become increasingly important IMAGE: MORDI Trust Tonga
Globally and in the Pacific, agricultural sectors have suffered from under-investment.
A Community Based Vulnerability Assessment (CBVA) conducted by the Pacific Community's Land Resources Division in Fiji, Kiribati, Samoa, Solomon Islands, Tonga and Vanuatu show that the most limiting capital is financial.
Anna Fink of the Pacific Community says the Pacific is in a financing and investment crisis.
"Our assessment in the region indicate that a lack of financial capital is a major factor influencing vulnerability."
"It's a result of the withdrawal of the commercial banks, and to a large extent the development banks, from providing financial services to rural areas."
Fink said the result meant major growth constraints for small and medium enterprises including commercial farming in rural areas.
"There has been no mobilization of rural deposits which denies the sector a major source for investment finance."
"We carried out a CBVA in Samoa after Cylone Evan reported major infrastructure damage to roads, bridges, water and electricity supply, and despite reasonably quick recovery, significant effort was needed to return to a pre-Evan state."
With damages estimated at USD $312.8 million, Fink said adequate infrastructure are a basic necessity for marketing which was largely unmet in most parts of the region.
"A leading consequence is only a very small number of such enterprises – small and medium in rural areas – involved in wholesaling produce and it's a major marketing constraint."
As the challenges of climate change become more apparent, Fink said improved research services and technical assistance will become increasingly important.
"Under-resourced extension and research services in the Pacific currently restrict farmers' access to the technical assistance required for improving productivity."
"An over-reliance on centralized research models does not necessarily ensure that benefits reach farmers, especially in large archipelago countries where climate and environmental conditions vary over relatively short distances."
Farmer organisations Fink said are expected to play an increasingly important role in providing these services and others including decentralized research.
Pacific Farmer Organisations Come Of Age
In response to a growing call from farmer organisations worldwide, the Medium Term Cooperation Programme (Phase 1 | 2009-20120) brought together national farmer organisations from ten countries in Southeast and South Asia, through the Farmers Forum processes of the International Fund for Agricultural Development.
The second phase commenced in 2014 and the Pacific Island Farmers Organisation Network (PIFON) was identified as the Sub-Regional Implementing Agency for the Pacific.
"It was a complex programme with 3 grant providers and with the programme implemented at the regional, sub-regional and national levels."
With a total value of USD $19 million, PIFON's Manager Kyle Stice said the five year programme aimed at supporting poverty reduction through strengthening the capacity of farmers and their organisations.
"The main participants were 150 farmer organisations representing 20 million small-scale farming families across 25 countries in Asia and the Pacific."
For one national farmer organisation, strengthening its organisation and its networks was crucial to its success.
"The MTCP2 programme made it possible for us to extend our reach to more regions of Papua New Guinea, with more farmer organisations having participated in our national activities," said Maria Linibi.
Linibi who is the President of the Papua New Guinea Women in Agriculture said the impact of MTCP2 has changed the way farmer organisations operate in the Pacific.
"Our farm leadership training, for example, brought together more than 100 farmer organisation leaders and professional women from across the country."
"I'm very proud of what we have been able to achieve, but regret that we didn't have the resources and time to do even more," she said.