February 2020
Understanding Climate Change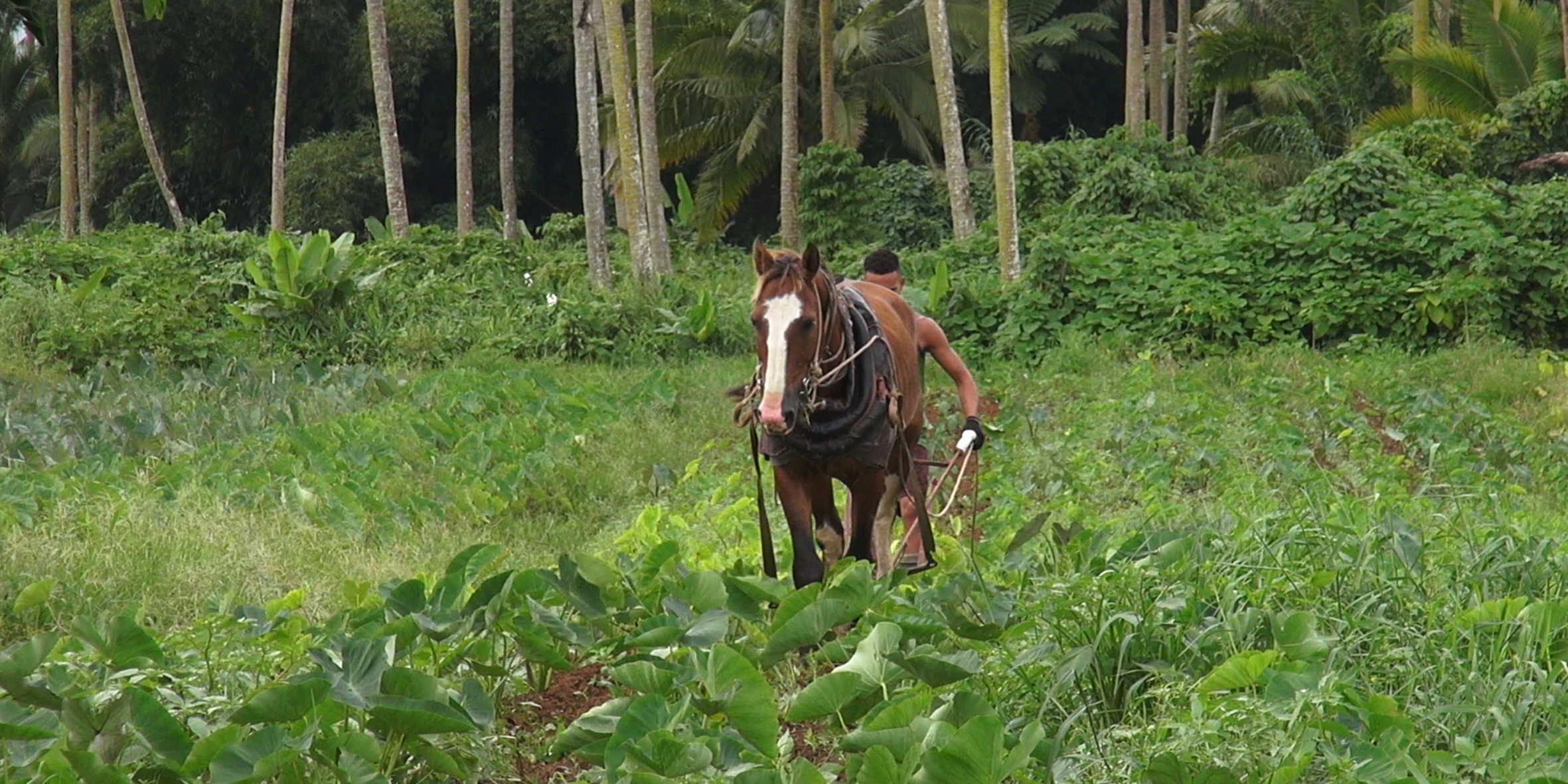 Understanding climate change experts say is vital to managing its impacts in the agriculture sector
High exposure to natural hazards is rapidly developing a range of challenges in the Pacific.
The Director-General of the Pacific Community Dr. Colin Tukuitonga says it could compromise the ability of Pacific communities to meet their economic development needs.
"Agriculture and forestry underpin the livelihoods of a large number of people across the region and also account for a significant share of export income for most countries."
"It's vital that we understand how climate change will affect these sectors and what we can do to manage these emerging impacts," he said.
Climate Change Threatens the very Foundation of Agriculture
Despite the Pacific region comprising the most environmentally vulnerable in the world, agricultural products are a significant component of exports.
"Food production activities in agriculture and fishing continue to employ the greatest percentage of the labor force, either in commercial enterprises, or in self-sufficiency endeavors."
Kokosiga Pacific (Fiji) Limited's Dr. Andrew McGregor says while natural hazards in the Pacific are nothing new it's expected to intensify and pose a serious challenge for farmers.
"Natural disasters are not new to the region however, climate projections for the 21stcentury and beyond suggest that extreme events such as heatwaves, droughts and floods are likely to increase in frequency and intensity."
"Extreme high tides and storm surges will probably continue to threaten low-lying islands, as will the ongoing sea level rise, which will cause contamination of groundwater," he said.
McGregor says its effects and other major contributing factors threatens the foundation of agriculture.
"While agriculture has supported Pacific communities for thousands of years, population growth, deforestation and the intensification of crop production for commercial purposes is threatening our soils."
"The loss of soil fertility threatens the productivity of crops, and soil erosion through run-off into the sea is damaging the coral reefs on which island communities largely depend for their protein," he said.
Building New Export Industries in Tonga
In May 2016, five growers and two exporters from Tonga visited Nature's Way Cooperative (NWC) in Fiji to gain first-hand exposure to an operating  papaya export industry.
"The training focused on up-skilling of Tonga's papaya growers; increasing the productivity and the environmental sustainability of existing farming operations including value chain training."
What had started as a simple technical exchange between farmers in April 2015, NWC General Manager Donald Pickering says has quickly developed into a whole new export industry.
"Two years after the initial exchange in June 2017, the Growers Federation of Tonga sent their first shipment of export sunrise papaya to New Zealand."
Growers Federation of Tonga (GFT) CEO Sinai Tuitahi says the impacts have been very positive.
"The total annual value of this export market is estimated at 20 metric tonnes and worth $92,000 Tongan Pa'anga."
"Of this total, 20% reaches the growers and providing an extra $19, 700 Tongan Pa'anga into the pockets of Tongan farmers annually to provide for their families," she said.
Overcoming Tropical Cyclone Gita
Despite the initial successes, Tropical Cyclone Gita took a massive hit on Tonga's agriculture sector in February 2018.
"It destroyed many of the papaya trees and placed a temporary halt on our exports."
"While work got underway to re-open the export market last year, the technology transfer and know-how has remained in Tonga to benefit papaya production for domestic consumption," said Tuitahi.
"We convinced several of our growers to continue production for the local market which provides an estimated $5, 000 Tongan Pa'anga per grower annually."
She says while natural disasters are largely beyond the control of farmers, GFT continues to distribute papaya seeds and provide production training to local farmers.