April 2020
The Pacific's Biggest Fight Yet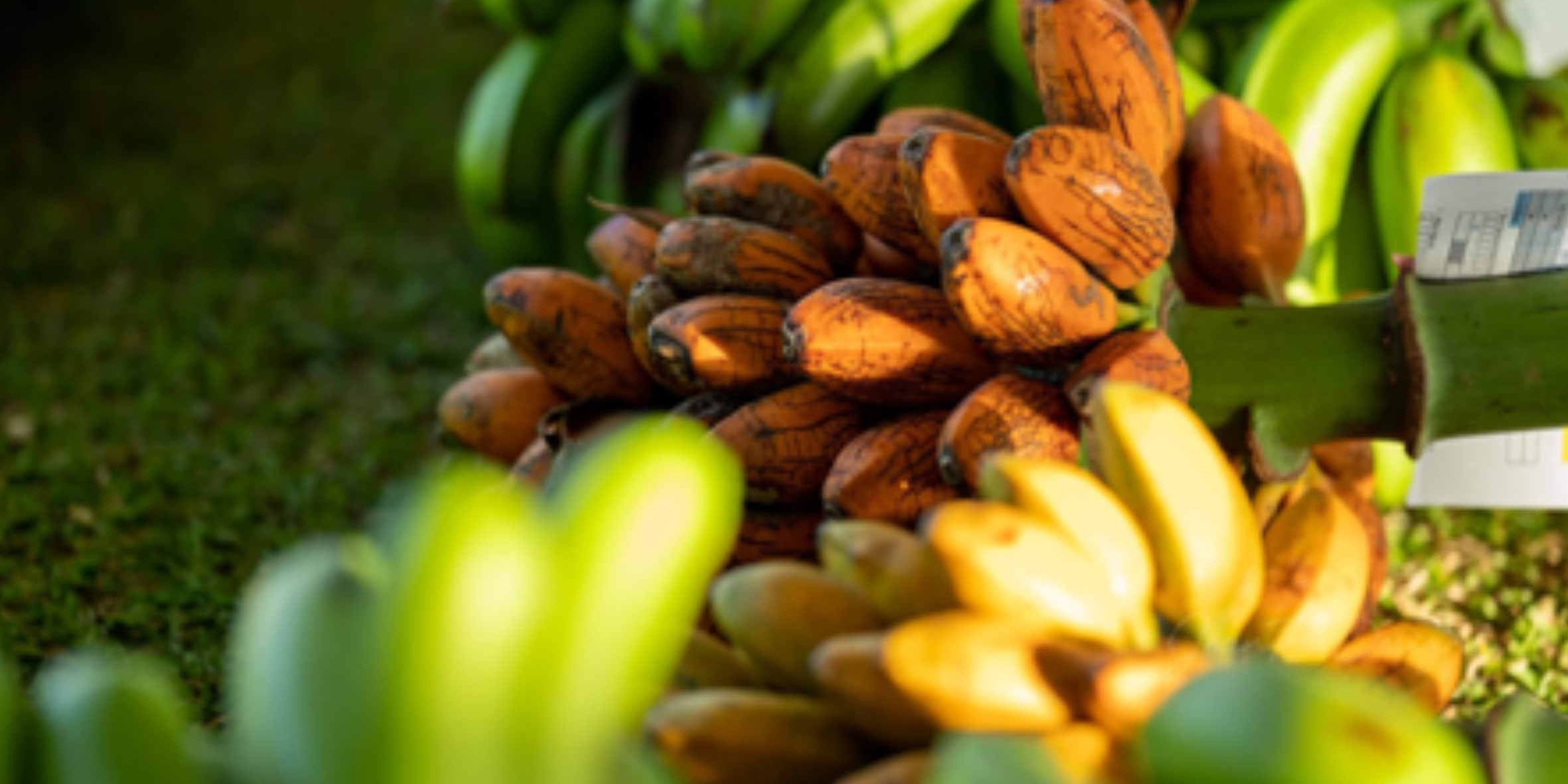 Vanuatu authorities are calling for more value-adding initiatives to prolong the shelf life of local produce IMAGE: Jean Pierre Niptik
Vanuatu is responding to 4 disaster events – TC Harold, COVID 19, Tanna Volcano Ash Falls and Flash Flooding on Teouma River on the island of Efate.
As government and stakeholders assess the events including the recent destruction of TC Harold, Moses Amos – the Director for Agriculture, Livestock, Forestry, Fisheries and Biosecurity (MALFFB) – says access to fresh local produce has never been more crucial.
"Our focus is to assess how damaged crops could be processed to prolong its shelf life, the aim is to change people's mindset of targeting rice when a disaster strikes."
He said: "We're in a critical situation of COVID 19, and consuming a lot of rice will not strengthen our immune system so the focus is to ensure harvested crops are processed and that people have access to these foods.
Initial assessments by the United Nations show the province of Sanma as the most affected by TC Harold where 90 per cent of its population have lost their homes, and schools and health centres severely damaged.
The category five storm also destroyed crops and key infrastructure leaving communities cut off from help, Amos says current assessments are underway to reach the most affected communities of Vanuatu.
"MALFFB's trip to Santo aimed at conducting a rapid assessment and establishing an Emergency Operation Centre to ensure easy access to communication with different sectors under MALFFB and its officers on ground especially affected islands."
He said: "According to recent data we have now, South East and North East of Malekula and Ambrym, have around 10 tonnes of cassava, 5 tonnes of taro, 5 tonnes of sweet potatoes or kumala, 5 tonnes of yams, 1 million dry coconuts, over 100, 000 island cabbages, 10 tonnes of bananas, 5 tonnes of breadfruits and 1 tonne of pawpaw."
Amos explained long-term plans to sustain the agriculture sector of Vanuatu will be undertaken by MALFFB.
"MALFFB will be utilizing current funds and EDF11 to dispatch machineries, for example on Santo, to implement 'Food Basket' to ensure food security."
"In relation to coconuts being damaged by TC Harold, for example on Malekula, there are opportunities to process coconuts by value adding to virgin coconut oil, thus engaging the Industry Department to involve in value adding to ensure coconuts are not wasted."
He said: "Fallen coconut trees can be replanted with funding under EDF11 project. An assessment will be done on how many coconut trees and plantations being affected and need replanting thus a massive coconut replanting programme can be implemented."
"Kava as a key revenue for Pentecost, planning head on will see a massive kava replanting programme on Pentecost. Undamaged kava plants will be used as planting materials for replanting.
"Damaged kava plants will be processed for preservation for long-term use."
View the original article: Daily Post
View the initial assessment : United Nations