May 2021
Breadfruit Diversity In Vanuatu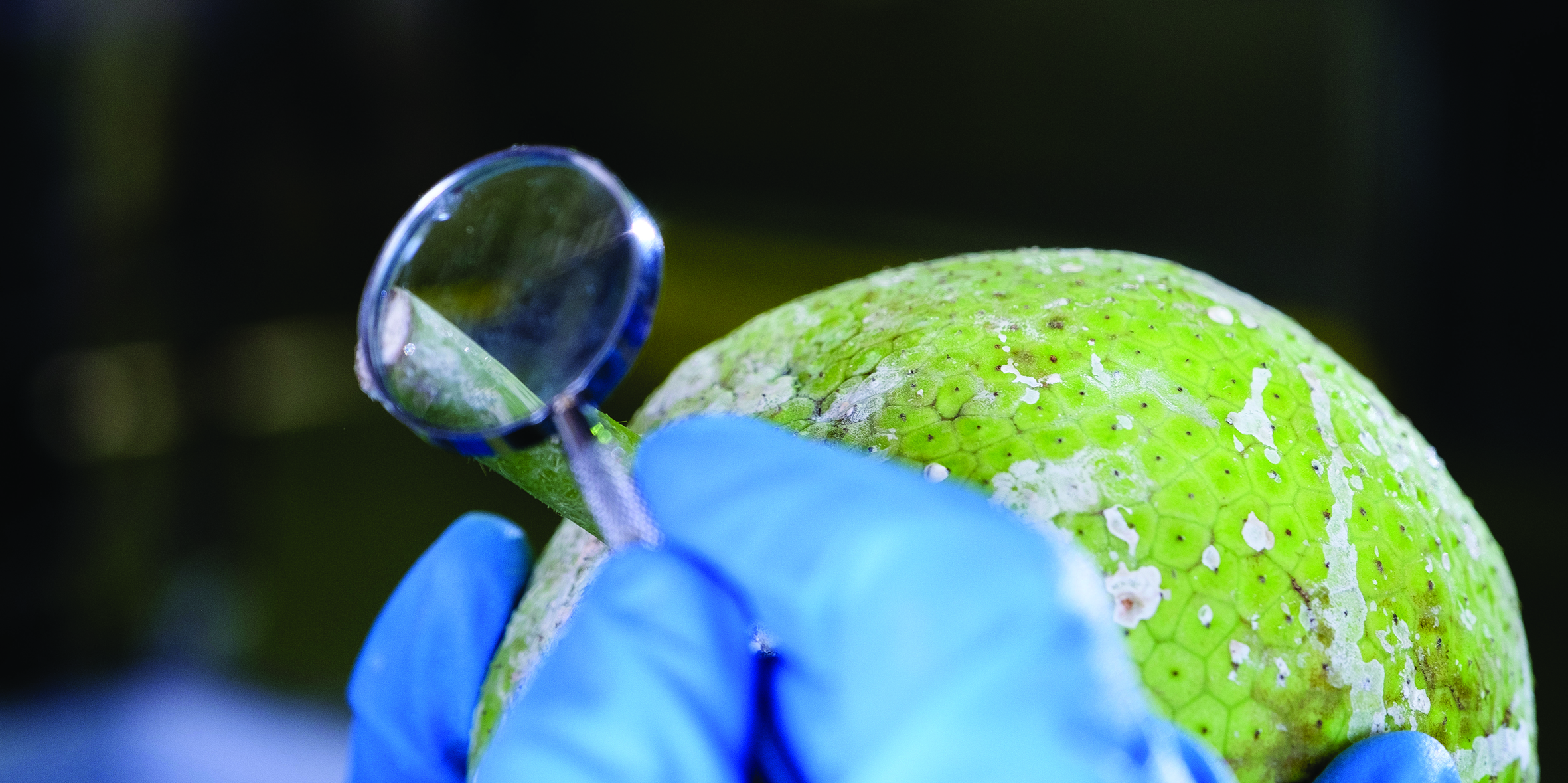 Local varieties of breadfruit in Vanuatu are still in the process of being domesticated
The Vanuatu Agriculture Research and Technical Centre is currently working to identify breadfruit varieties in Vanuatu.
The research will focus on the development of genetic resources, characterisation, nutrition analysis and contact DNA finger print.
Peter Kaoh, the Associate Director of Farm Support Association – Vanuatu last week announced at the Breadfruit People's Agroforestry Webinar the research will also help determine which varieties bear fruit more than once year.
"The research has to date collected and morphologically characterized up to 63 accessions from some islands and have established a collection plot in the research station."
"Each community in Vanuatu recognizes different cultivars according to the size of the tree, the shape of the leaves, the size and the shape of the fruit, the presence or the absence of spines on the fruit and its color, the number of seeds, the color, texture and taste of the flesh, and the fruiting season."
"The number of distinct cultivars varies according to species and to locations, for example some communities in northern of Vanuatu can distinguish up to 100 different morphotypes of breadfruit."
"The practices of selecting and assembling the best morphotypes have resulted in a major transformation of the landscape."
"Obviously, the most appreciated morphotypes are propagated more frequently than the others and are therefore more abundant."
"The least utilized are sometimes, not always, cut out. There is therefore, an ongoing erosion of the genetic stock in favour of genotypes that are favoured most by the farmers."
Peter Kaoh told participants the Vanuatu Agriculture Research and Technical Centre will continue to collect and characterize to keep track of the varieties available.
"The same breadfruit can be called a different name from one island to another so the research will only confirm this after characterizing."
"Our next step will be finding technics to propagate and cross breed, finding chemical composition for each variety, and teaching farmers how to prune the trees."
"Once we filter out what is more favourable then we may look at Value-Adding or processing which hopefully will trigger mass planting."
"At this stage it is likely that all types that we have may be seedy, if so then we may need to get seedless varieties from other neighbouring Pacific island countries."
The Agroforestry Webinar by Breadfruit People also included presentations from Dr Lex Thomson (University of the Sunshine Coast), Father Petero Matairatu (Tutu Rural Training Centre), Dr Craig Elevitch (Pacific Regional Breadfruit Initiative) and Kyle Stice (Breadfruit People).