b l o g
a u g u s t  2 0 2 1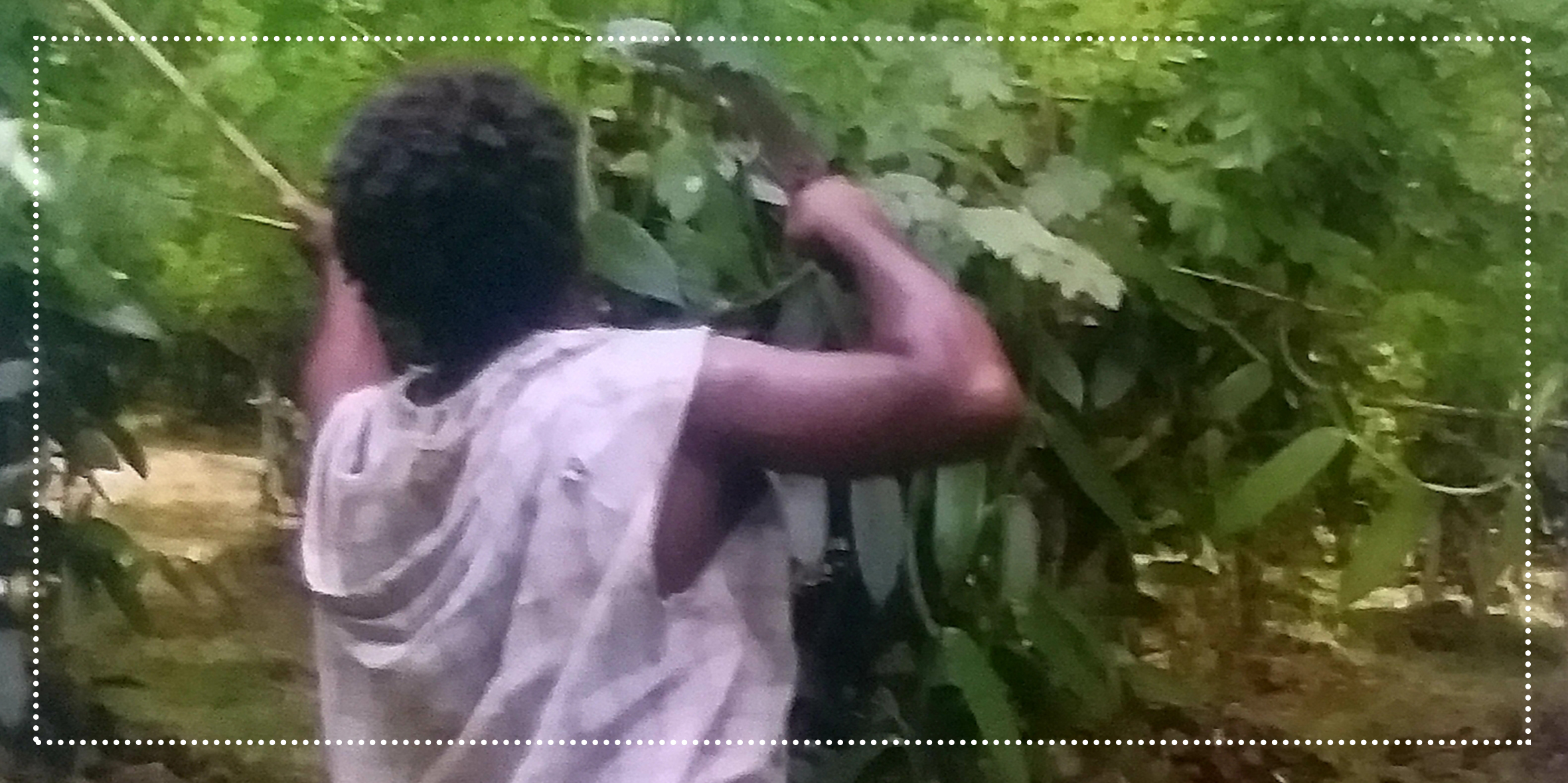 A vanilla farmer cutting some branches off the support tree
By Piero Bianchessi, Former Owner and Operator of Venui Vanilla
Goal  : to control the amount of shade over the vanilla plants
When : all year round, on a rotation basis and every time the shade grows above 50%. Prune when the branches are young and easy to handle.
Tools : (1) pruning saw (2) bush ladder 
FACTS : Vanilla plants need to be lightly shaded to thrive. Too much shade OR full sun exposure is harmful to the plant. ON A ROTATION a few branches should be pruned on each tree, allowing new shoots to grow before cutting more branches.
WARNING
NEVER prune all the branches at once
PROCESS :
(1) Using a pruning saw neatly cut a few branches off the support tree leaving enough branches to shade the vanilla. Prune the branches close to the initial shaping.

(2) Cut up the young branches and put them around the mulch (not on top of the mulch) to supply nitrogen.
PRUNING STEPS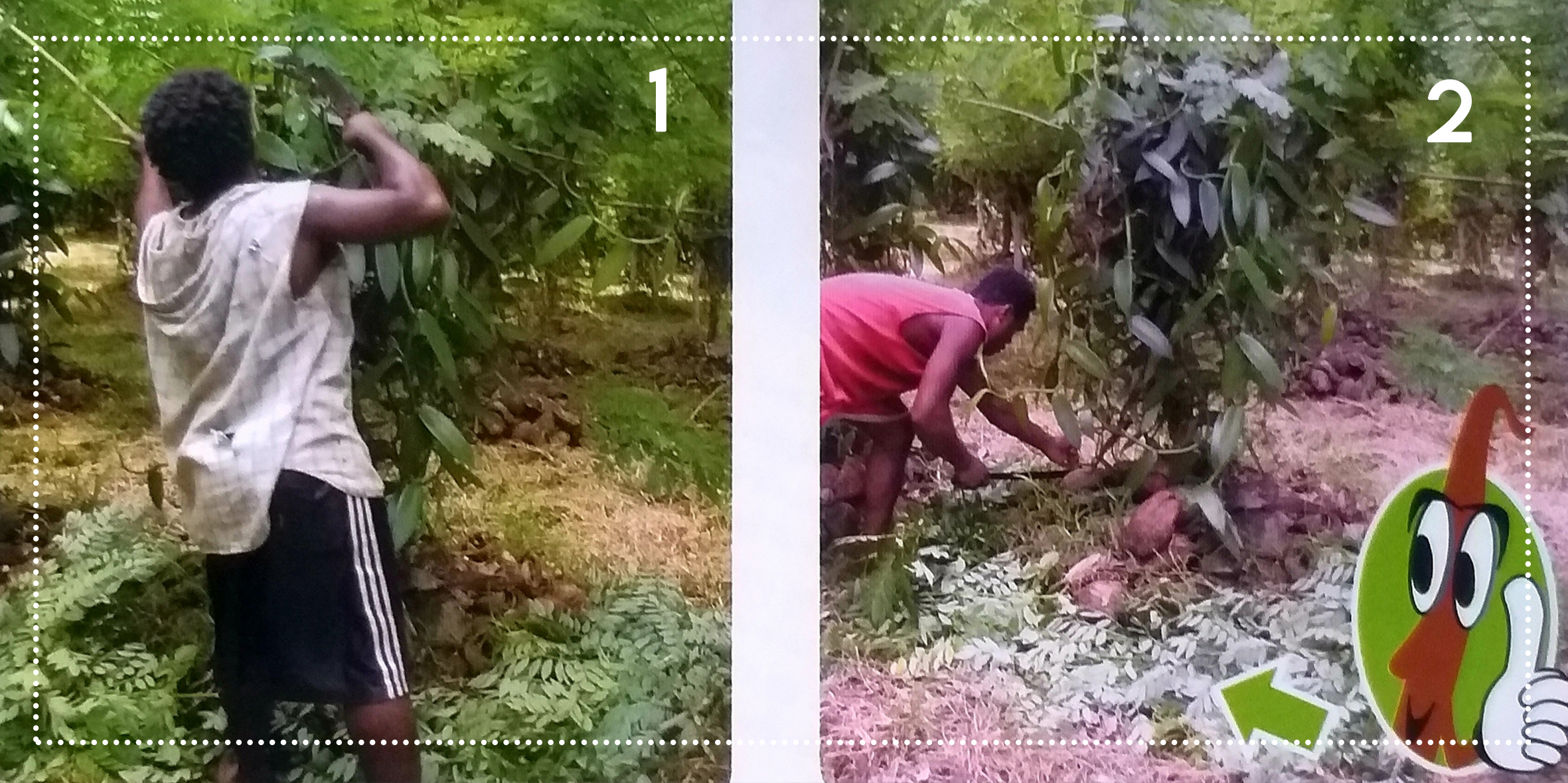 (1) Neatly cut some branches off the support tree using a pruning saw.

(2) Put the branches and their foliage (cut up) around the mulch (not on top of it).