b l o g
s e p t e m b e r  2 0 2 1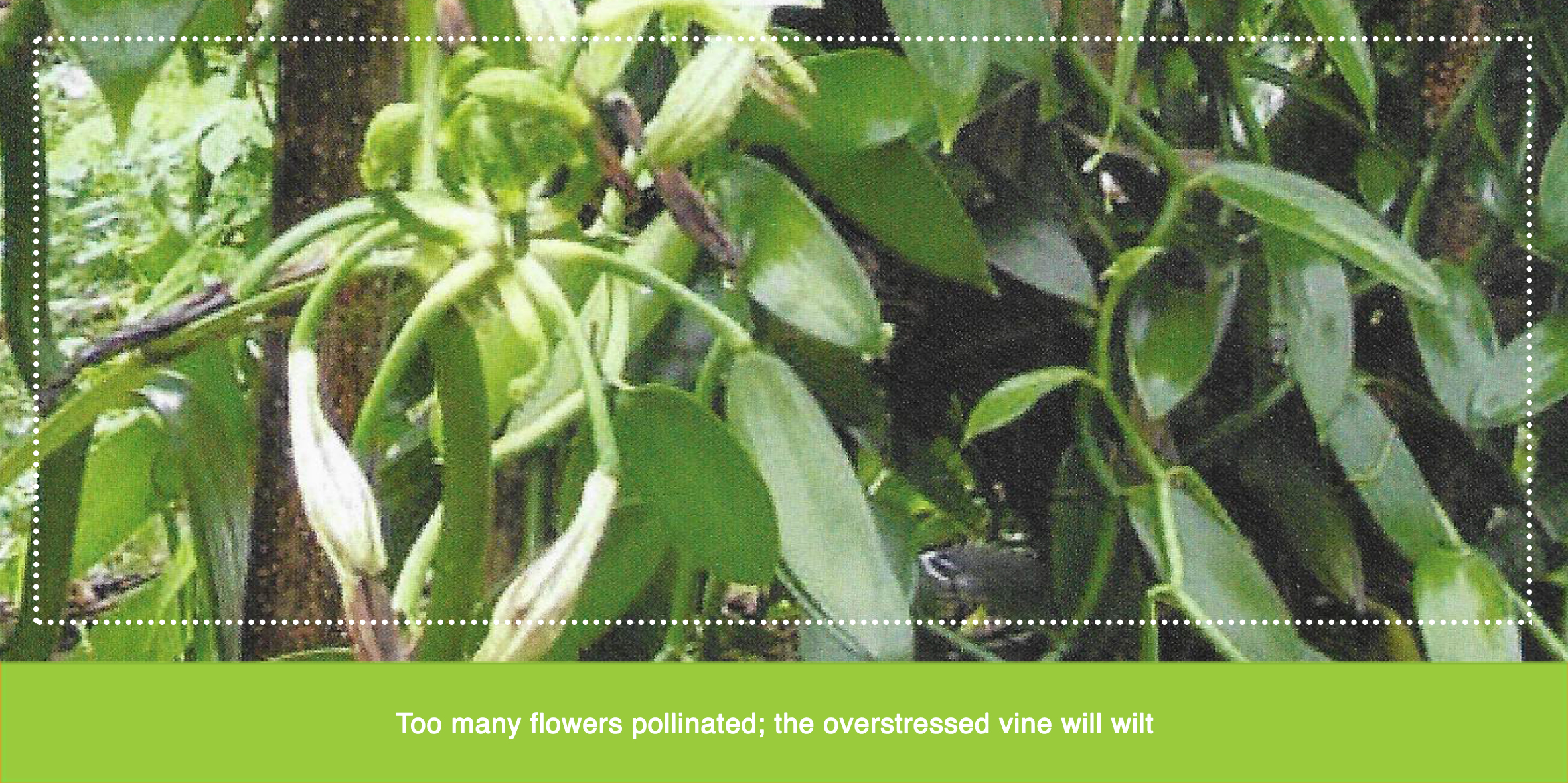 By Piero Bianchessi, Former Owner and Operator of Venui Vanilla
Goal 1 : to reduce the number of beans to 100 per plant (approximately) by eliminating under sized, crooked, or sick beans, and beans growing on wilted or sick vines
When : 6 to 8 weeks after pollination when the beans reach their full size
FACTS : 
(1) The beans reach full size 6 or 7 weeks after pollination and will ripen after 6 or 7 months – a total of 9 months (approximately). 
(2) In the last few days of maturation a sugar (glucovanillin) will develop inside the beans. This sugar is essential for the development of the vanilla aroma!
PROCESS : 
Eliminate all the small, crooked, or sick beans, and all beans on sick or wilted vines.