b l o g
m a y  2 0 2 0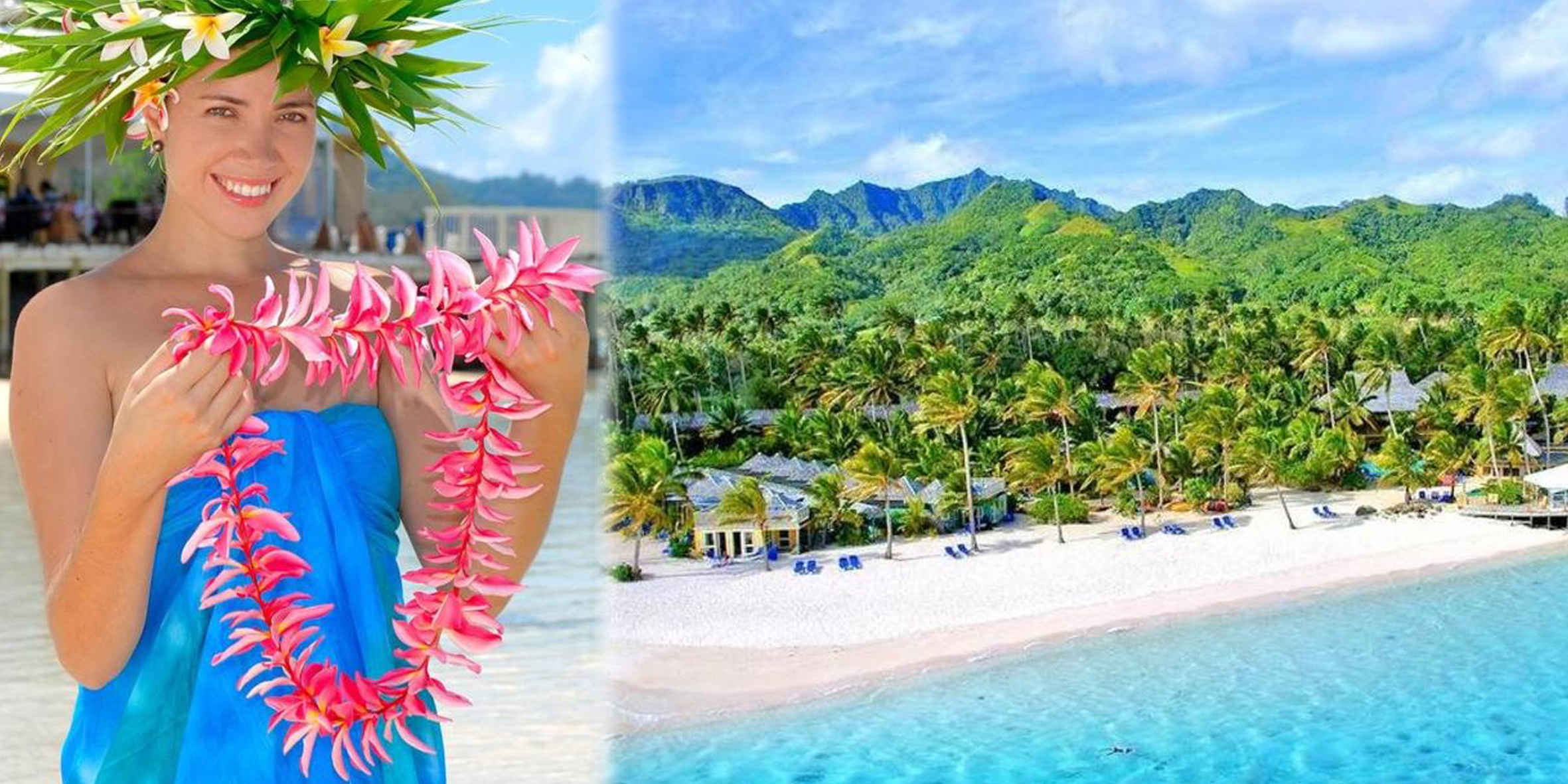 Tourism provides more than 60 percent of some the Pacific Island nation's overall GDP IMAGE: The Rarotongan Beach Resort & Lagoonarium
The world is braced for recession despite slashed interest rates and trillions of dollars being pumped into economies by governments and central banks.
Two questions we'll be hearing in the coming weeks and months are; "How bad will it be?" and "How soon will we recover?" In April last month, the International Monetary Fund (IMF) fired a warning on the coronavirus's economic toll saying there's never been anything like it since the Great Depression.
"As countries implement necessary quarantines and social distancing practices to contain the pandemic, the world has been put in a Great Lockdown," says Gita Gopinath, the I.M.F's chief economist. The fund projects the global economy will contract by 3 percent in 2020, its impacts more severe than the last recession for both advanced and developing economies when the world economy contracted by less than 1 percent between 2008 and 2009. "The magnitude and speed of collapse in activity that has followed is unlike anything experienced in our lifetimes," she told The New York Times.
Despite challenging health services in the region, the Pacific is coping who according to the Pacific Community (SPC) have reported 270 cases and 7 deaths as of Friday 8 May. The numbers are substantially lower in comparison to the 1,628,576 cases in Europe, 668, 792 cases in Asia, or the 1,367,638 cases in the United States.
If anything, the island nation of Samoa have effectively shown the region how to respond to a crisis of this scale as they became one of the first to close their borders following early detections of COVID 19 in the Pacific. The quick response follows the measles epidemic that saw 81 deaths and more than 5,000 cases in October last year.
"All those intending to travel to Samoa to attend birthdays, weddings, reunions, funerals, conferences, sports, etc. need to cancel their travel plans," the Samoan health ministry said in a statement.
Should there be an outbreak in the region, the Pacific is at a very high risk of facing a sharp mortality rate due to lower levels of immunity to outside diseases, as it was with the 1918 flu where the island nations of Tonga, Samoa, and Tahiti lost close to 20 percent of their populations.
While international travel restrictions may be keeping the Pacific safe from a major outbreak, the global lockdown has hit the region hard, leaving thousands without work and supply chains disrupted. It was only in March when the Rarotongan resort in the Cook Islands announced to more than 200 staff that their 3 resorts will close.
"This is heart-breaking, we have staff here that have worked for this business for 20 years and more, who have given their hearts and souls to this place" says Tata Crocombe, the managing director of the Rarotongan resort. "I don't think we have hit the bottom yet. We have never, and probably will never again, see anything of this scale in our lifetimes. It's the single biggest financial crisis to hit the world in 100 years – the impact is going to last long after the virus disappears. I told our staff the facts, they are intelligent people, that we will have no guests, zero occupancy means no income. Rarogtonga and Aitutaki are closed for business," he told Cook Islands News.
"This will be catastrophic," says Tony Whitton, the managing director of Fiji's Rosie Holidays and Ahura Resorts who plans to reduce its workforce from 600 workers to 40 essential staff. "My view is that it will take one year at least – so until the end of 2021 – just for the industry to recover and we won't see growth until at least 2022," he told The Guardian.
At least 5 percent of Fiji's population – more than 40, 000 people – have lost their jobs mostly in the tourism industry as recently revealed by The Guardian. It's expected to be a major disruption to supply chains where tourism provides more than 60 percent of some the Pacific Island nation's overall GDP.
"For many of our member countries, tourism contributes significantly to GDP and with border closures, flight cancellation, country and city lockdowns experienced in the Pacific, tourism has ground to a halt," says Kyle Stice, the manager of Pacific Island Farmers Organisation Network (PIFON). "This has seen tourism related businesses and employees on reduced hours, loss of employment for an unknown period of time. It has also meant that PIFON's members' markets for agricultural produce through hotels and resorts has closed because tourism to the Pacific has stopped. In saying that, this is an opportunity to lay the groundwork for farms and farmers who are attuned to sharing their farm as an Agri-experience. A few of our members including Foundation for Rural Integrated Enterprises & Development and Bula Agro are now working with hotel staff and leading the way in this work."
"How bad will it be?" and "How soon will we recover?" these questions are unsurprisingly the subject of heated debate amongst economists, and so for now it remains unanswered.
View Our Reading List :
(1) Global Policy Response to COVID 19 : International Monetary Fund
(2) I.M.F Predicts Worst Downturn Since the Great Depression : The New York Times
(3) COVID-19 | Pacific Community Updates : The Pacific Community (SPC)
(4) COVID-19 | Global Updates : WorldoMeter
(5) Coronavirus | 10-20 day wait for Samoa test result : Radio New Zealand
(6) Measles Outbreak In The Pacific : World Health Organisation
(7) Health Challenges of the Pacific Region : Frontiers In Immunology
(8) Famed Resorts To Close : Cook Islands News
(9) 'It's catastrophic' | Fiji's colossal tourism sector devastated by coronavirus : The Guardian
(10) Development And Change | Reflections On Tourism In The South Pacific: Research Gate