September 2020
 Farmers Organisations for ACP Programme [FO4ACP]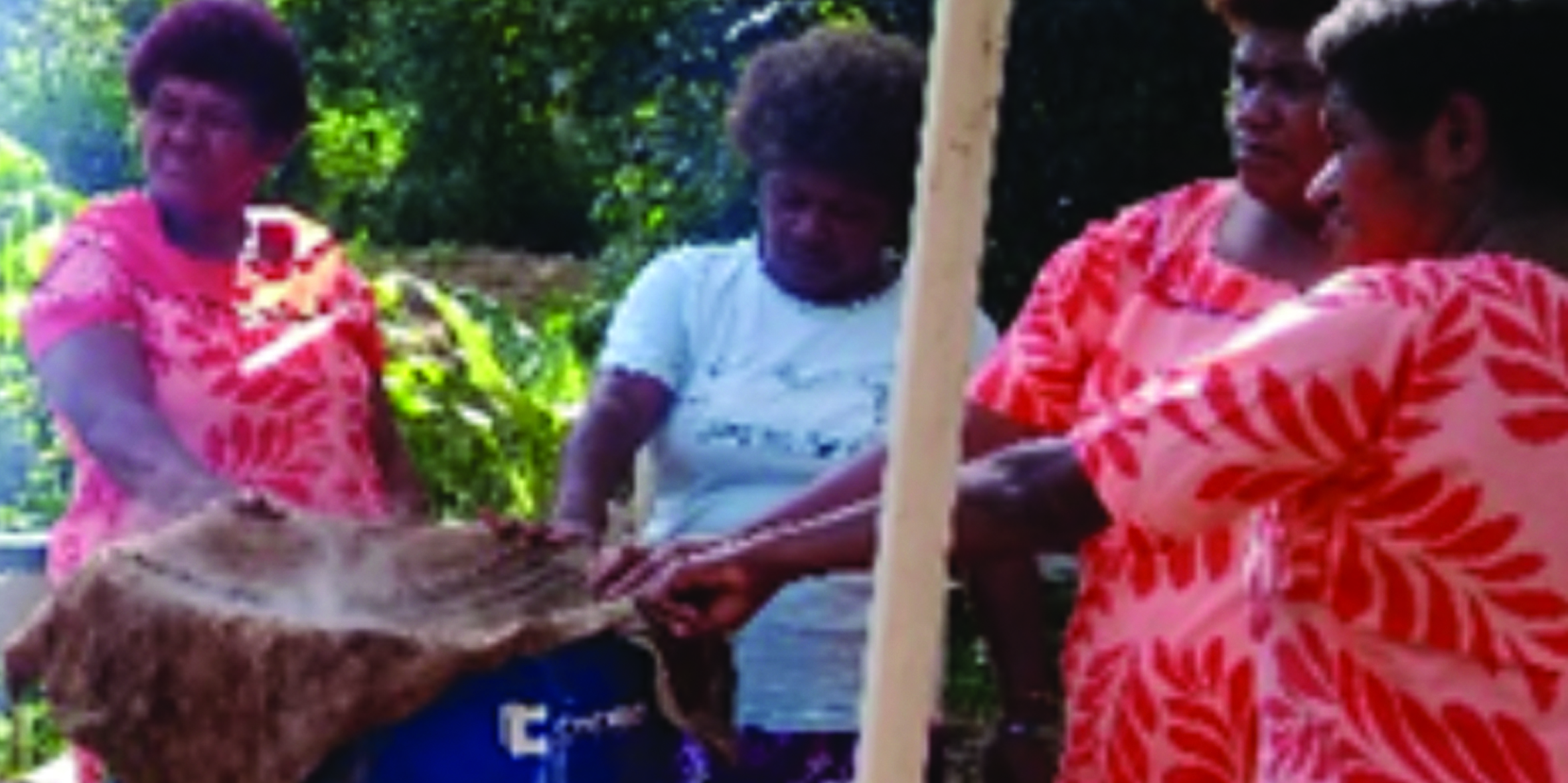 Participants of the Bula Agro Tel-A-Woman Programme in soil preparation class
Due to its geographical location and composition, the Pacific region presents many challenges for project implementation.
PIFON's senior programme manager, Lavinia Kaumaitotoya believes its played a positive role in the era of COVID-19.
"Fifty percent of our member countries are free of COVID-19, which is a relief considering the region does not have the capacity in human resources and facilities to contain the spread."
"The Pacific has been spared to some extent the spread of the COVID-19 pandemic, but it has not escaped the impact of economic woes with its closed borders causing further stress on one of its mainstays in tourism."
Serving 80,000 farmer members, the inception phase of FO4ACP in the Pacific involved extensive travel by the PIFON Secretariat to its 23 farmer organisation members across 9 Pacific island countries for discussion, dialogue and 'due diligence' awareness of the project.
In December 2019, PIFON hosted a the 'Regional FO4ACP Learning & Planning Workshop' where the project components were contextualized to the Pacific.
"It's the intention of the Pacific component of FO4ACP that its flagship activities resonate through the Pacific in all its members countries with its Farmer Organisation members."
"Giving it a Pacific context allows FO4ACP to be easily adopted at grassroot because of the simplicity in its message, with the ultimate focus of 'Partnering with Farmer Organisations'."
The Pacific region was not spared COVID-19 with four of PIFON's nine member countries (viz. Fiji, New Caledonia, Papua New Guinea, and Timor Leste) recording cases, however, the economic impact resulting from the pandemic is widely felt across all of the Pacific region.
"In the midst of this global health crisis, four member countries also experienced a natural disaster with Tropical Cyclone Harold affecting Solomon Islands, Vanuatu, Fiji and Tonga in April this year."
"TC Harold compounded existing challenges for these countries, causing widespread structural damage to homes, vegetation and further threatening the resilience of our Pacific islands."
"For Vanuatu, the impact was threefold, as prior to COVID-19 Vanuatu experienced disasters from volcanic ash falls and flash flooding, and continues to be isolated and locked down."
With all regional travel closed, the effects of the natural phenomena affectedFO4ACP activities with Pacific Farmer Organisationsrecentlyresumingthe implementation of activities on the ground.
The Pacific Report is the first extensive report of the FO4ACP implementation in the Pacific Region and covers the period of the project from its beginning of September 2019 to August 2020.