June 2021
Women Empowerment To Strengthen Food & Nutrition Security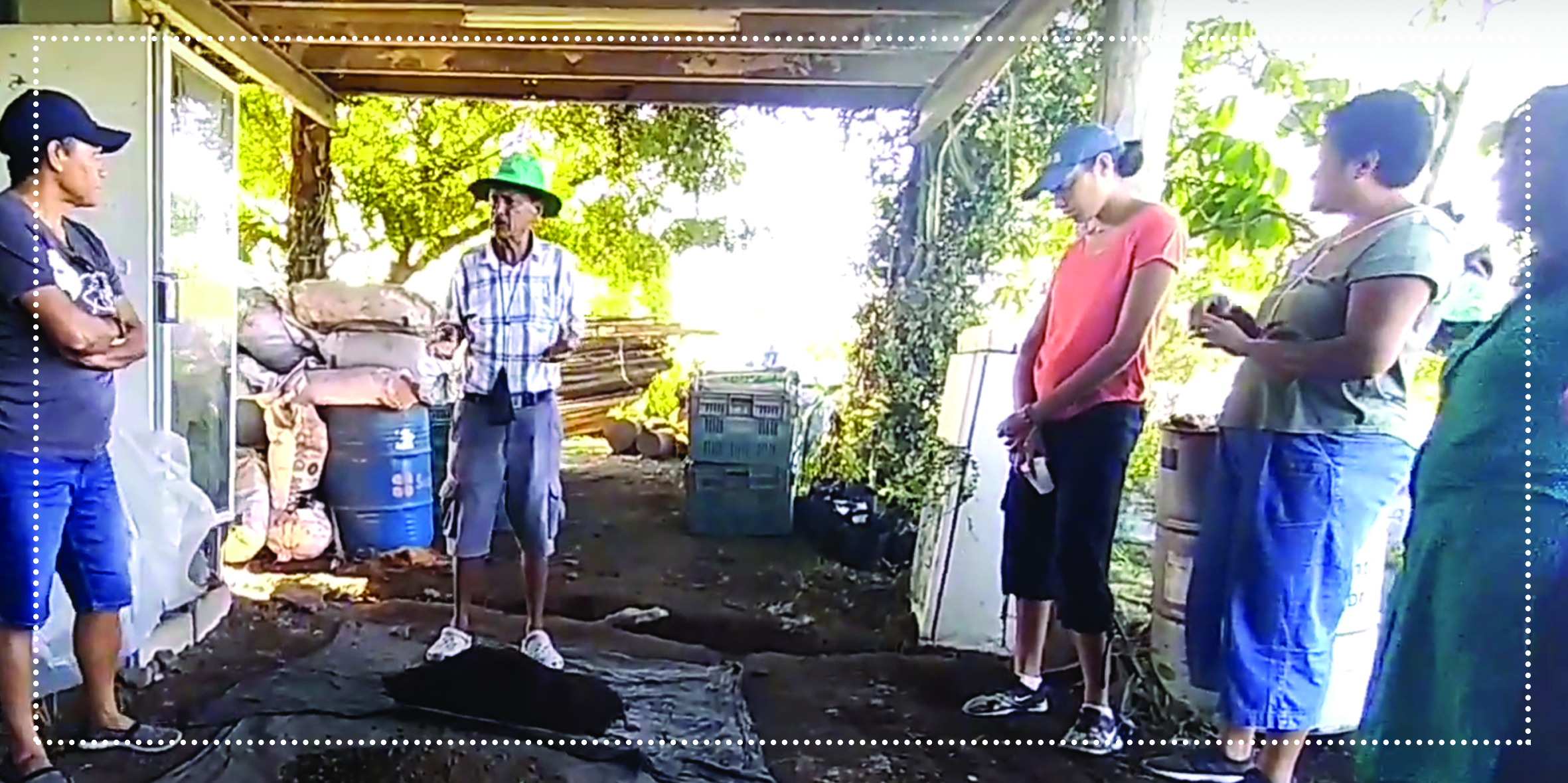 Participants of the Tel-a-Woman program learn the basics of Soil Preparation from Sant Kumar at the Bula Agro Nursery in Nadi last year
When Bula Agro founder Sant Kumar announced his plans for more agricultural training for women who had lost their livelihoods as a result of the global pandemic, he was preaching to the converted.
"The best chance we've got in ensuring families have access to nutritious food is involving the women. They have a great support network of neighbors and friends with whom she shares her experience, plants and recipes – which is going to be important to the health and nutrition of our various communities".
The Tel-a-Woman program (TAW) puts the focus for policy on women and girls, where it is not only to their benefit but also the community and the whole country.
Focusing on women makes sense simply because they are disproportionately affected by poverty, conflict and corruption.
Through its' Women in Agriculture and Nutrition Program, the Pacific Island Farmers Organisation Network made the role of women in agriculture and technical linkages two of the main priorities.
Big strides have been made in both areas since its formation in 2008 – though it is important to note there are still as many women outside of agriculture who require the proper support as they are in agriculture to encourage women to grow local, nutritious food to feed their families and provide them with a safer and healthier future.
Funded by the Farmers Organisations for Africa, Caribbean and the Pacific (FO4ACP Programme) –  a joint partnership between the European Union (EU), Africa Caribbean and Pacific Region (ACP), International Fund for Agricultural  Development (IFAD) and Pacific Island Farmers Organisation Network (PIFON) – the TAW Program "represents a vessel of nurturing", a concept Sant Kumar said is widely recognised in the Pacific.
"One woman will tell 10 women, who in turn will share with a further 10 women. Our communication networks may shut down during a natural disaster but it's our women, who through their support networks keep some of our most important developments like backyard gardening going at the grassroots and community level".
The TAW program was piloted at the Bula Agro Nursery in Nadi following the closure of borders in 2020 to contain the global COVID-19 pandemic; women have since extended these trainings in their respective communities in and around Nadi, plans are currently in development to further expand the program to other parts of the country in the next 3 years.
Sant Kumar is a renowned farmer and is the Director of Bula Agro; the 84 year-old has a wealth of experience in agriculture and continues to promote healthy living, he also shared his knowledge and continues to do so through his work and collaborations with farmers in Tonga, Vanuatu, Samoa, Solomon Islands, Niue and Fiji.