F E B R U A R Y  2 0 2 1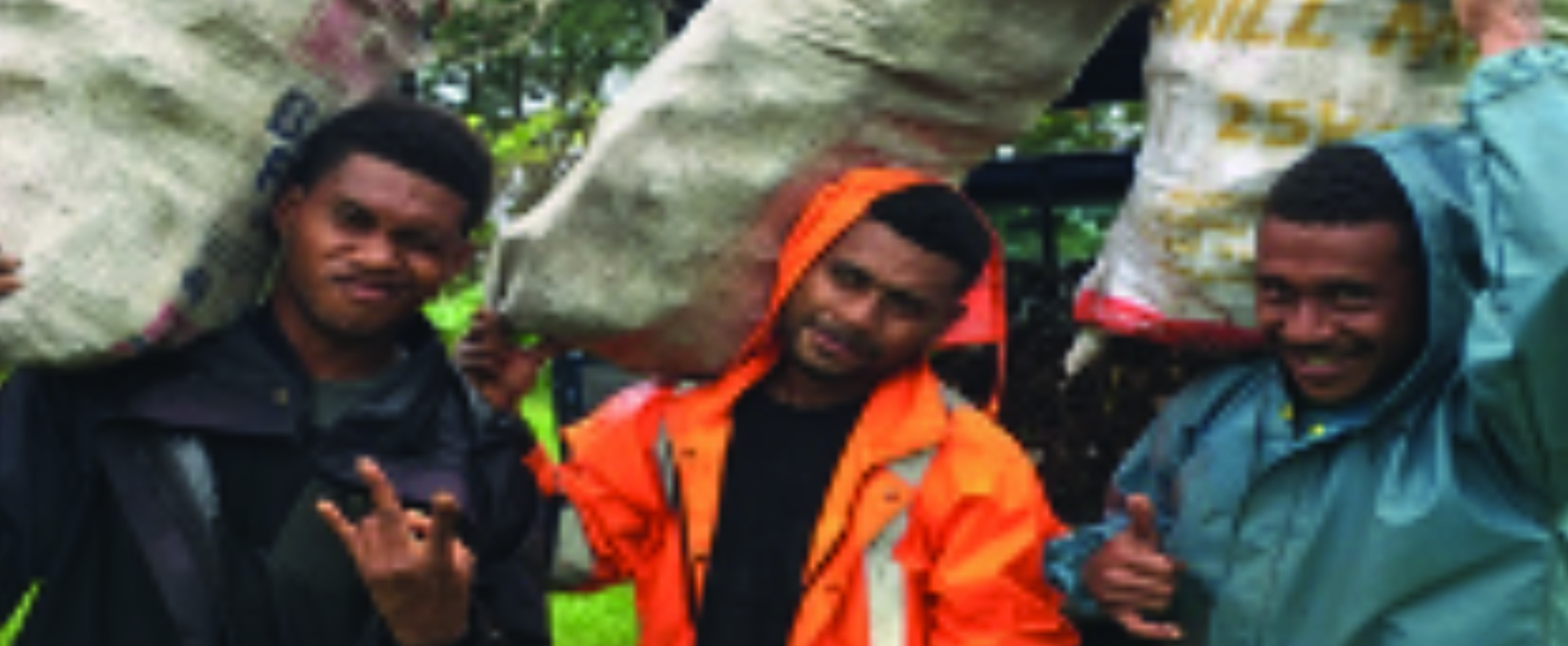 Students of Tutu Rural Training Centre are addressing food and nutrition security in Taveuni
Monday 01
Taveuni Island, Fiji – Students of Tutu Rural Training Centre (TRTC) have planted 17,800 Tausala variety taro tops as part of key plans to boost food and nutrition security and sustain markets overseas.
"The main purpose of the activity is to give our young farmers the ability to sustain themselves in the future by establishing their own seed source," says Father Petero Matairatu, the Principal Director of TRTC. "We're helping our young farmers with planting material that they can establish their short term crops."
"The Tausala variety has always been the major variety of dalo that's sold in New Zealand and Australia, and mainly consumed by Pacific Islanders."
Father Petero said Tutu Rural Training Centre through its projects aims to make agriculture more attractive, inspiring and sustainable in the training of its students.
"The taro planting material will help young farmers sustain their livelihood and help sustain the overseas market."
"Farming is a risky business that's dependent on domestic prices and changes in foreign markets, so the appreciation of the business concept is critical to its success."
Father Petero said the Tutu Rural Training Centre will be sharing newly acquired techniques with students in the coming months that will help attract the market.
"The financial accountability from farmers themselves will help farmers diversify into different farming activities that will help generate more income during different economic circumstances."
The planting materials was funded by the Farmers' Organizations for Africa, Caribbean and Pacific – FO4ACP Programme, a joint partnership between the European Union, Africa Caribbean and Pacific (ACP), International Fund for Agricultural Development (IFAD) and Pacific Island Farmers Organisation Network (PIFON).