F E B R U A R Y  2 0 2 1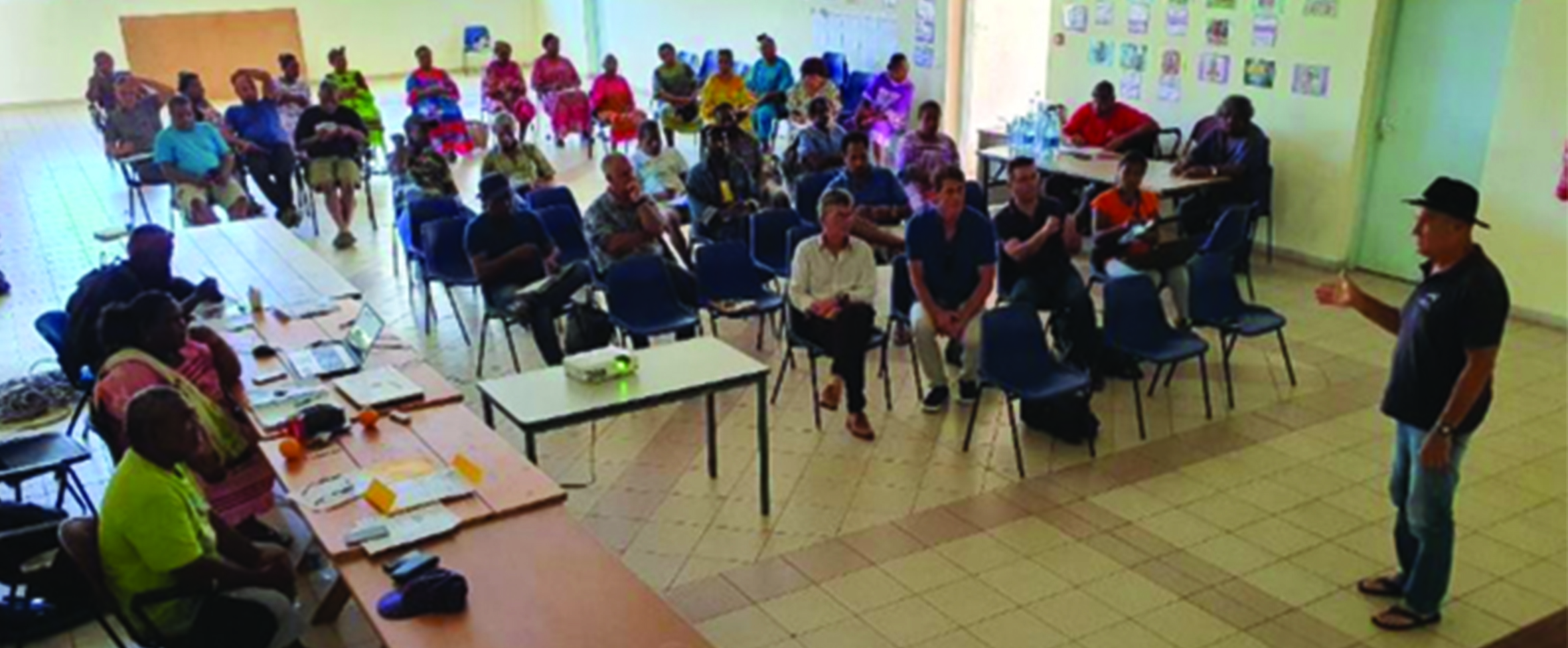 François Japiot says the Chambre d'Agriculture de Nouvelle-Calédonie is focused on strengthening production and improving access to markets
Wednesday 03
Noumea, New Caledonia – The Chambre d'Agriculture de Nouvelle-Calédonie is working with stakeholders in agroforestry and schools to improve and strengthen food and nutritional security.
Regional Cooperation Manager, François Japiot​ says underinvestment and market constraints are challenges for agroforestry in supporting food and nutritional security.
"Thanks to numerous consultations with stakeholders, we were able to elaborate  a agroforestry project for New Caledonia, that is, co-funded by PROTÉGÉ, EDF11 Regional OCT's and not only on the East coast more specially funded through FO4ACP."
"The link between agroforestry and school canteen supply of this project is designed to provide coherence and complementary to one goal, from farm to plate."
François Japiot said the project is focused on strengthening production and improving access to markets.
"The FO4ACP component of the project is completing and rebalancing demonstrative and experimental agroforestry plots giving a comprehensive coverage in the country, including smallholder farmers in tribes."
"Agriculture College and and MFR-Poindimié are also involved in agroforestry plot network, these demonstrative plots will enable young students and farmers to acquire necessary knowledge in agroforestry, comprising diversified food and cash crop."
Five farmers have been identified to develop the agroforestry demonstrative plot in the North Province of New Caledonia.
The activity is funded by the Farmers' Organizations for Africa, Caribbean and Pacific – FO4ACP Programme, a joint partnership between the European Union, Africa Caribbean and Pacific (ACP), International Fund for Agricultural Development (IFAD) and Pacific Island Farmers Organisation Network (PIFON).