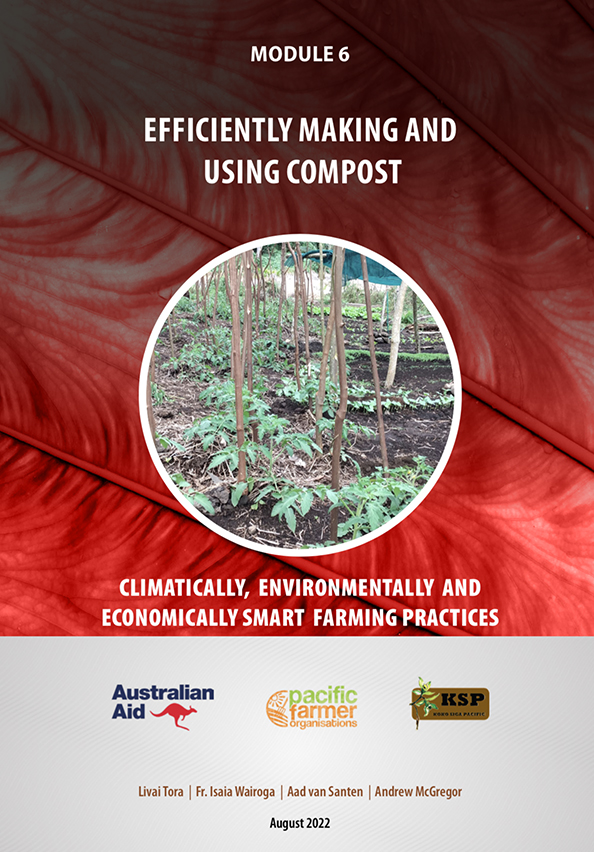 Module 5 (Seeds and Seedling for Sustainable Fruit and Vegetable Production), discussed why having healthy planting material is an essential first step in sustainable climate resilient farming.
This module explains another essential component of sustainable climate resilient farming, that of good quality compost.
Once again, the experience and lessons learned at the Tutu Rural Training Centre (TRTC) on Taveuni are drawn on.
At TRTC, composting has become part of the cropping system that is used to sustainably improve the yields and quality of the crops grown – both for the Centre and the course participants' home farms.
The cropping system used focuses on increasing the organic matter in the soil, improving the soil's physical properties, and supplying the essential nutrients for plant growth.