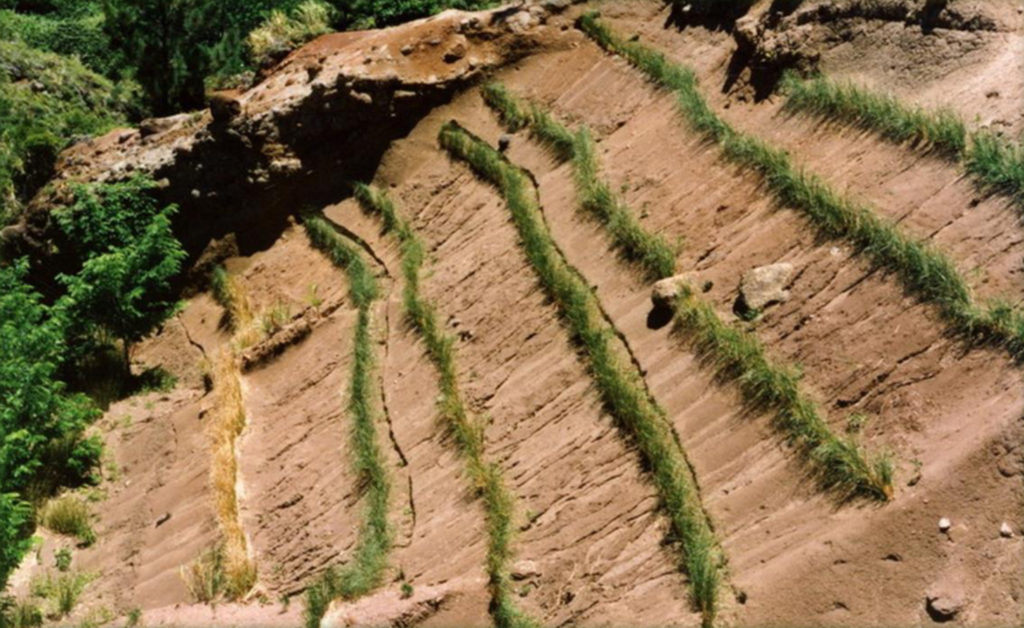 Produced by Farm Support Association (Vanuatu), this training manual is a great introductory to Vetiver Grass in support of fieldworkers and/or farmers who are faced with the challenge of controlling soil erosion on sloping agricultural lands, re-establishing vegetation on bare eroding gullies, reducing rain damage to local roads, and generally reducing sediment movement to coastal zones and coral reefs.
While it has been written specifically based on experiences in Vanuatu, it has application to many other locations in the tropical Pacific which face similar erosion problems to control and which are likely to increase along with climate change.
The full manual maybe accessed from Farm Support Association in Vanuatu.