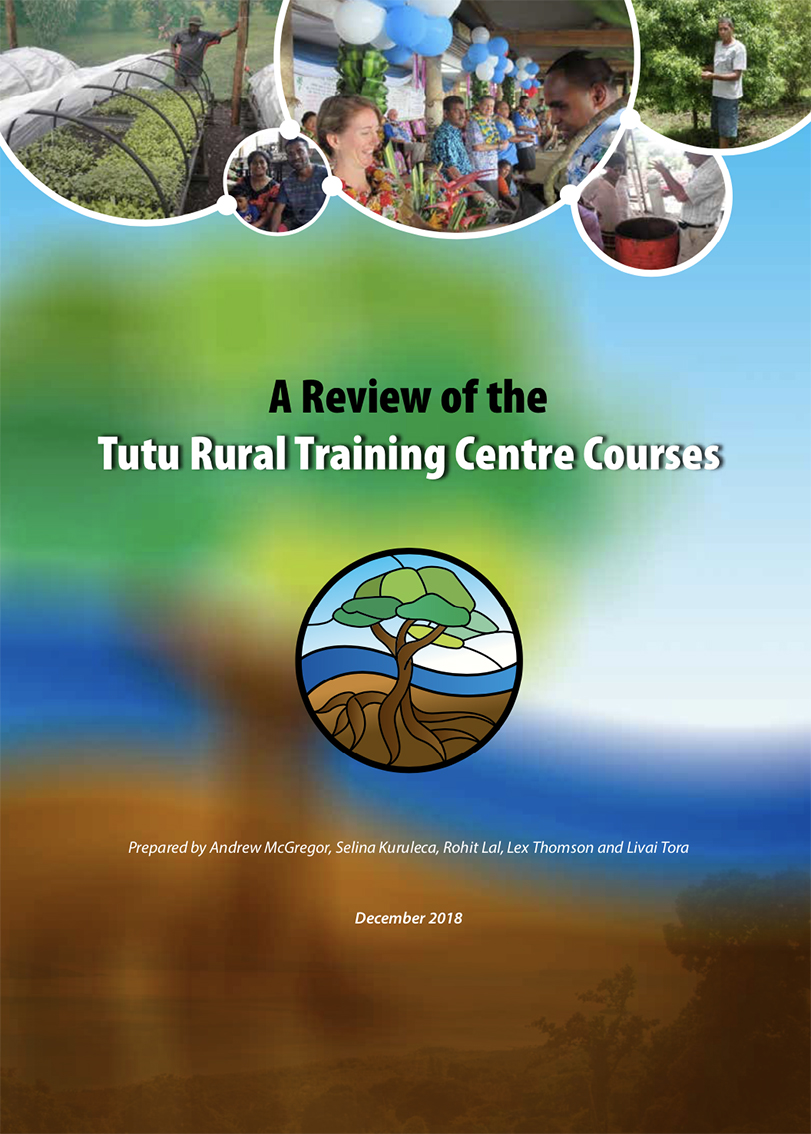 The " Review of the Tutu Rural Training Centre Courses" is a follow-up and update of the 2011 FAO Report: The Tutu Rural Training Centre: Lessons in Non-Formal Adult Education for Self-Employment In Agriculture.
The Review of the TRTC Courses was sought by the TRTC Board and Management.
The report was funded by the Caritas (NZ) Tutu Consolidation Project through the Governance Component. The Report was prepared by Andrew McGregor; Team Leader , Agricultural Economist and Rural Development Specialist, Livai Tora: Horticulture and Youth in Agriculture Specialist, Selina Kuruleca; the Community Educator, Rohit Lal ; Sustainable Agriculture Specialist and Lex Thomson; Forestry and Agroforestry Specialist. Tutu staff who supported and contributed significantly to the study include Fr. McVerry; Fr Petero Matiratu, Fr. Isaia Wairoga; Mrs Lani Tatini; Mrs Serenia Madigubuli, and Alosio Neori.