May 2022
'M

ore women and youths now have a road map across the value chain

'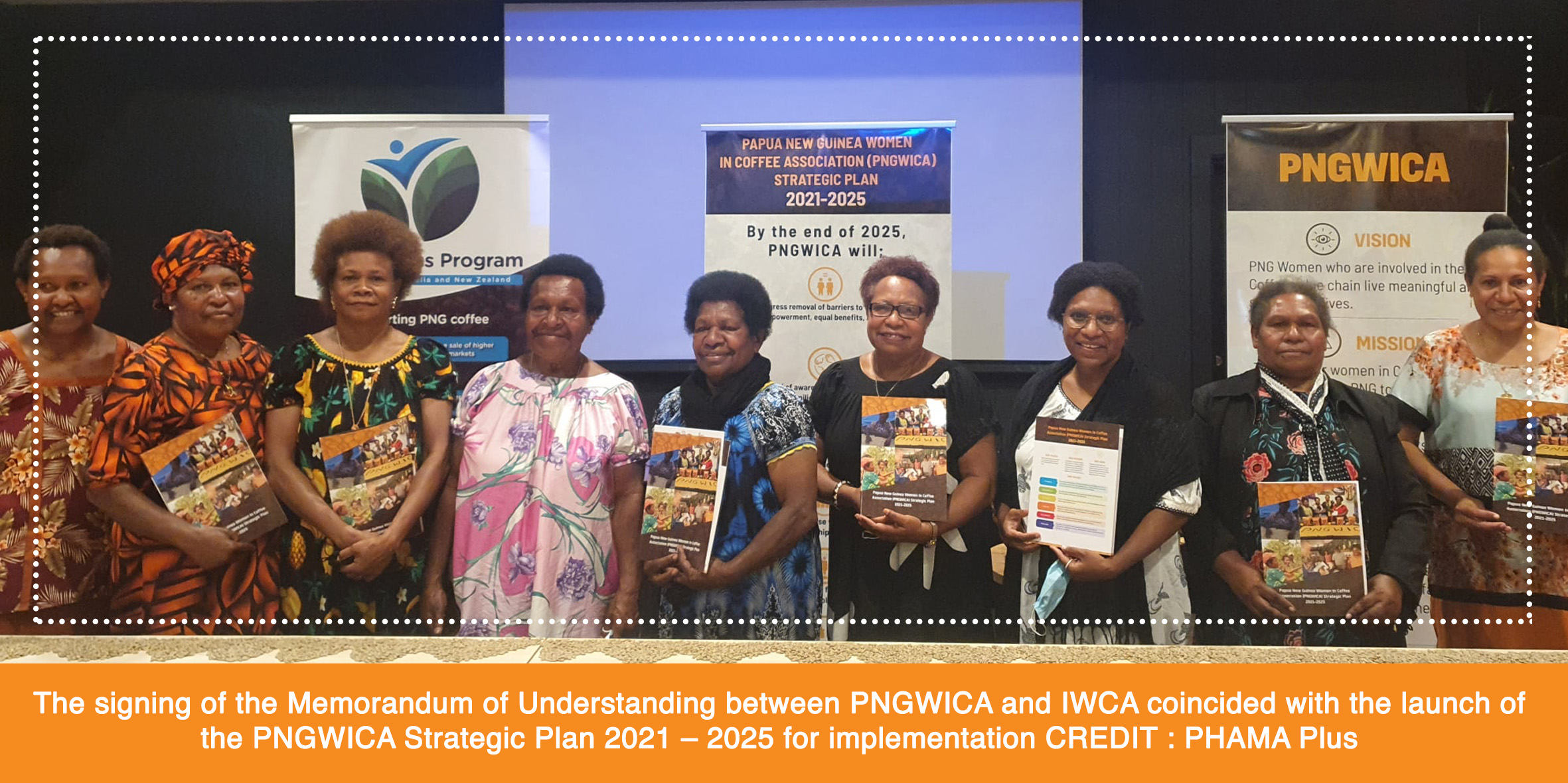 The Papua New Guinea Women In Coffee Association and the International Women In Coffee Alliance have signed a historic Memorandum of Understanding (MOU).
The MOU will now provide PNGWICA with the ability to reach more women coffee growers and families throughout the coffee value chain while providing more opportunities and possibilities in agriculture.
Catherine Pianga, Co-Founder Executive Officer says: "This is an important partnership for the Papua New Guinea Women in Coffee Association, the growers and the wider agriculture sector. Not only have we reaffirmed our commitment to supporting growers, we have also ensured that more women and youths now have a road map across the value chain and it can only get better from here on."
While acknowledging its core strategic partners, Catherine Pianga also reflected on the early beginnings of PNGWICA that was founded by 50 members in 2012.
"The concept of Women in Coffee was launched in 2012 and attended by 50 women and men farmers, processors and exporters from across Papua New Guinea. After 5 days of sharing coffee journeys, visiting farms, listening to industry and policy experts, a friendship forged and from it a better and clearer future of mobilizing and harnessing our combined strengths appeared."
"This agreement is made possible by the support from PHAMA Plus, a joint program of the Governments of New Zealand and Australia. It demonstrates the confidence the two governments have in women for lasting sustainable change, where no one is left behind".
The signing of the Memorandum of Understanding between PNGWICA and IWCA coincided with the launch of the PNGWICA Strategic Plan 2021 – 2025 for implementation.
Partnership with Coffee Industry Corporation, Provincial Administrations, PNG Women in Agriculture Development Partnership, Department of National Planning, National Department of Agriculture and Livestock and Department of Commerce and Industry, International Trade Center, PHAMA Plus, IWCA and Pacific Farmer Organizations remains critical in the implementation of the Plan.