N O V E M B E R  2 0 2 1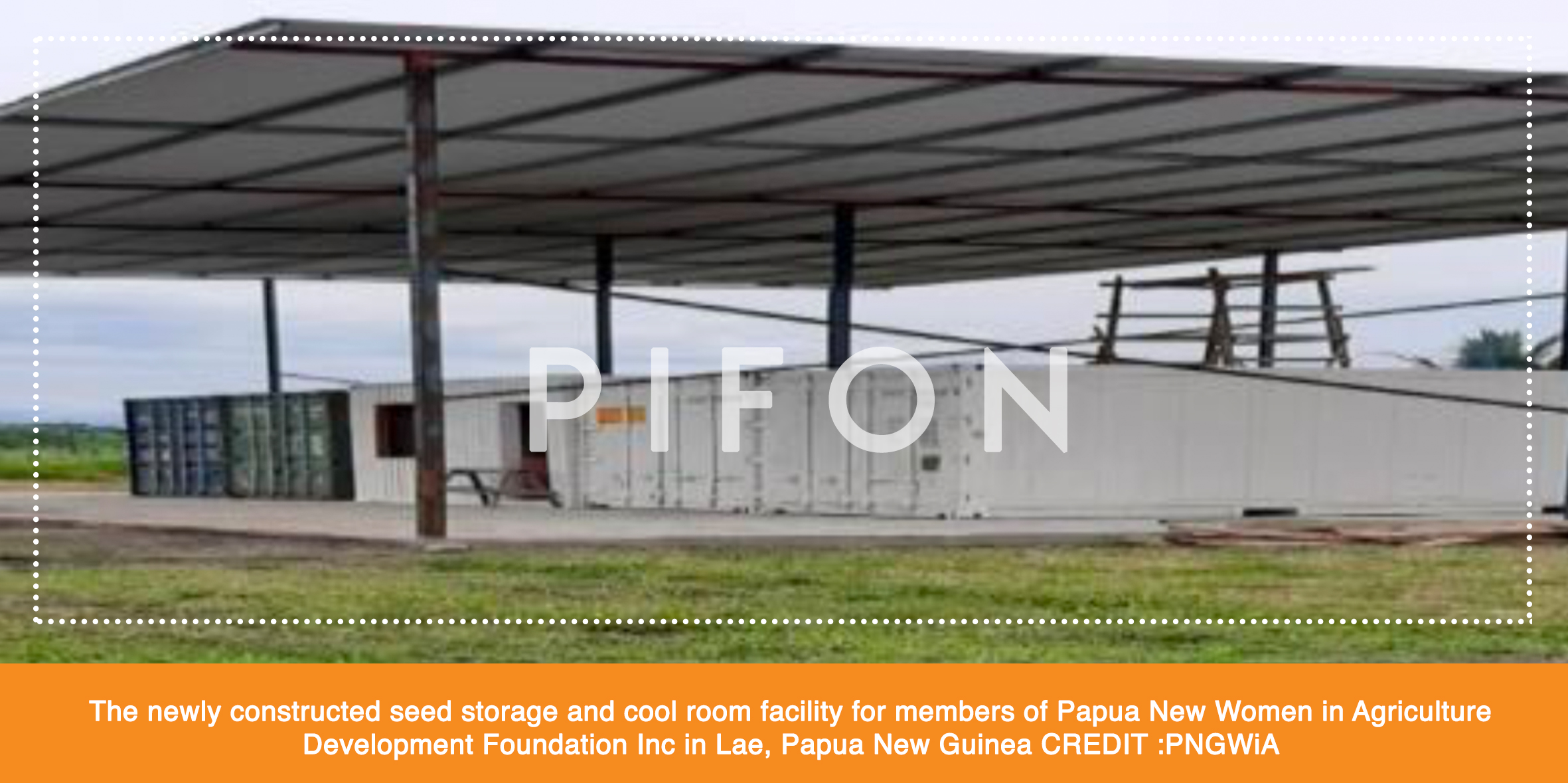 Monday 22
Lae, Papua New Guinea – The PNG Women in Agriculture Development Foundation Inc is the recipient of the now successfully completed seed storage and cool room facility.
President Maria Linibi said the global lockdown of the Covid pandemic in 2020 impacted harvest, forcing farmers to let most of their produce decompose, unable to re-distribute produce in high enough qualities and without the facilities to store them.
"We were warned by farmers last year that lockdown measures caused the first wave of their crops to go to waste and at the time there were fears for the second".
"The seed storage and cool room facility means we will be able to cater, store and preserve fresh produce prior to delivery and distribution for Covid impacted Lae city dwellers and other centers," says Maria Linibi.
She added : "The facility will assist in the production of quality produce from our seed storage section where clean seeds and planting materials will be made available to a targeted vulnerable 200 women farmers".
The facility is complete with an office, water and electricity connection, and will provide support to at least 250 farmers in the city of Lae.
The project is funded by the Australia government's Department of Foreign Affairs &and Trade (DFAT) and the Farmers' Organizations for Africa, Caribbean and Pacific (FO4ACP) Programme, a joint partnership between the European Union International Fund for Agricultural Development (IFAD), Africa Caribbean and Pacific (ACP) and Pacific Island Farmers Organisation Network (PIFON).