July 2021
Measuring Regional Progress for FO4ACP Program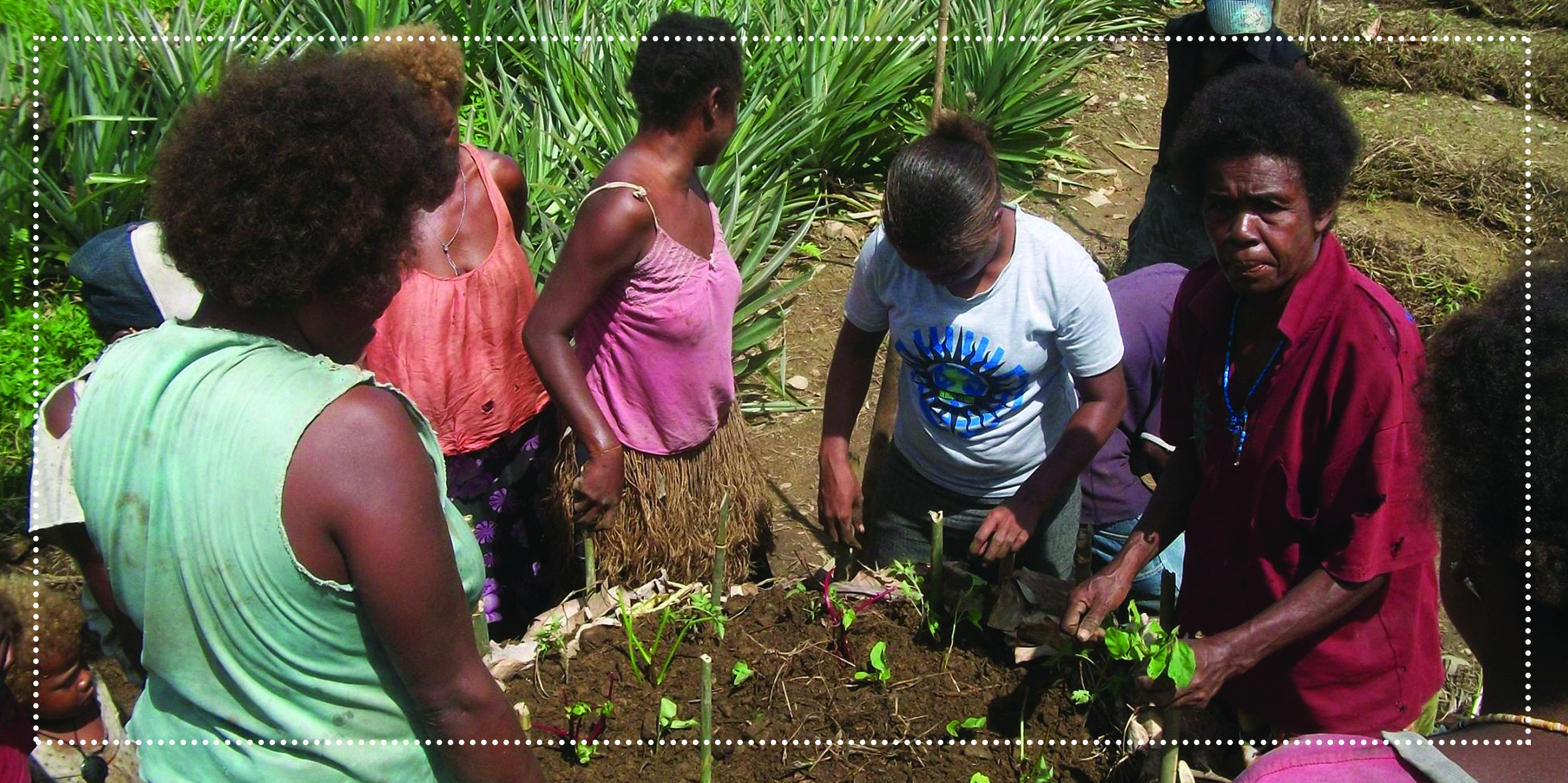 Basket garden demonstration for women in the Solomon Islands IMAGE: Kastom Gaden Association
The Pacific Island Farmers Organisation Network has adapted the Asian Farmers Association farmer organisation growth tool for its members in 9 Pacific Island countries.
 Manager Lavinia Kaumaitotoya however warned that without critical assessment, identifying gaps for improvement could otherwise take time.
Originally developed in 1990, the revised growth tool is based on a series of questions coordinated for the Pacific.
She said it will determine the development of each farmer organisation and guide capacity building activities "to establish a baseline for the organisational capacity of PIFON members in order to measure progress during the FO4ACP project", and said the revised growth tool has also revealed areas of improvement that will allow PIFON to better serve its members.
"At the regional level PIFON will now lead capacity building support for the priority areas that have been identified as relatively weak across the Pacific," Lavinia Kaumaitotoya said.
The move, which will round off the existing efforts of members, is the latest move in managing the Farmers' Organizations for Africa, Caribbean and Pacific Program (FO4CP).
Last week the PIFON board agreed to advance regional activities through its flagship activities including publications for farmers and farmer organisations, impact stories and guide for farmer organisations assessing income generating activities.
It follows the roll out of the revised farmer organisation growth tool; customized reports for PIFON members who participated are currently in development with suggested strategies on capacity building including capacity training for its members.
This is expected to form the annual work plan and budget activities under the farmers helping farmers component of the FO4ACP program.