November 2022
"Shaping the Science of Tomorrow"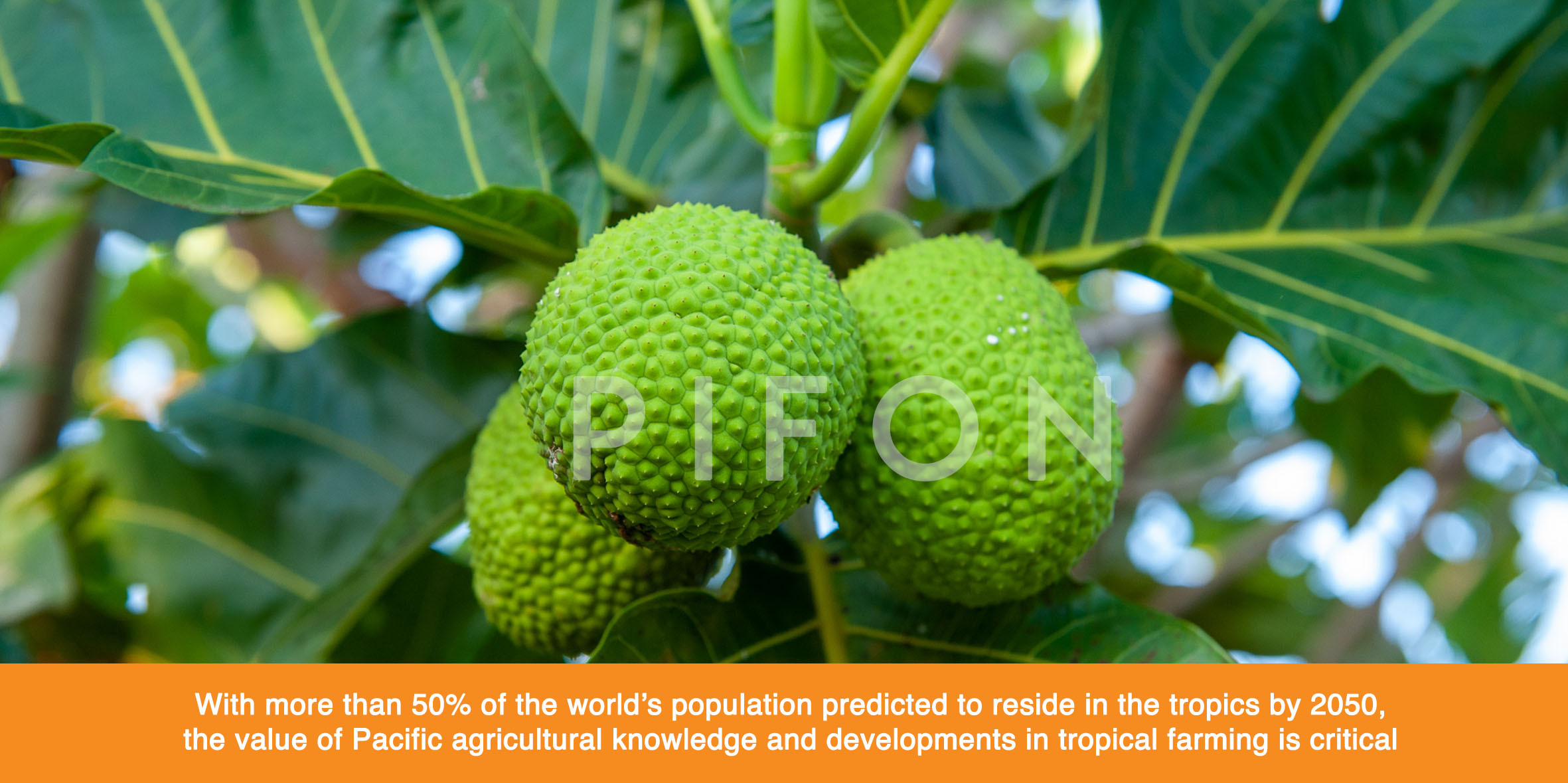 Leaders in the Australian, Pacific and Global agriculture sectors recently met to address a range of issues including population growth, scarcity of resources, under-nutrition and the challenge of climatic disruptions. 
Scientific research in the form of almost 200 posters connected current developments in agriculture to all attending members of the conference as well as 3 concurrent days of scientific symposium sessions. 
Work being accomplished in the Pacific Farmer Organisations Network was highlighted by Mr. Kaitu Erasito (The Effects of Different Rates of Paclobutrazol and Pruning on Breadfruit Yield), Mr. Ian Kennedy (A Regional Information Sharing Network for Breadfruit Production in the Pacific), and Mr. Livai Tora (Sustainable Farming Systems as an Economic Viable Enterprise).
An ACIAR symposium focused on Pacific food environments and transformation for better nutrition and sustainable food systems; among these discussions was Ms. Trude Sikas-Iha that is leading a focus on PNG school garden models to incorporate food provision and agrinutrition practical learning in Morobe School Gardens, Papua New Guinea. 
With more than 50 countries represented at the conference, there was a great diversity of experience brought together to look at the different drivers and challenges facing the country's populations and industries, and a strengthening of the partnerships within Pacific Farmer Organisations.