June 2021
Breadfruit People Webinar Series | Value Add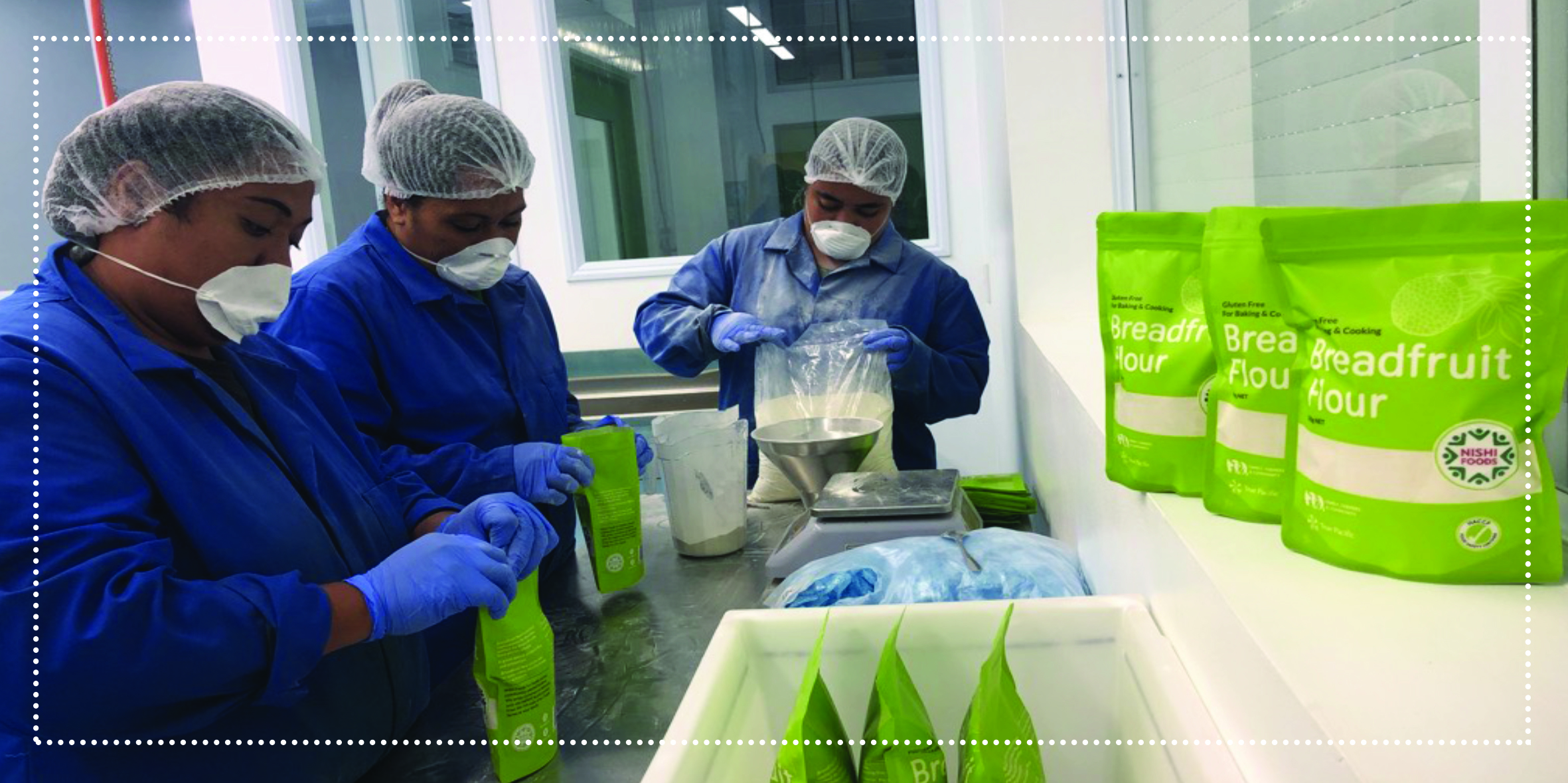 Packaging of Breadfruit Flour at Nishi Trading's food processing facility which is also the Pacific's first Sea Container Hygiene System approved warehouse by New Zealand's Ministry of Prime Industries IMAGE: Supplied
Agriculture leaders meeting for the Breadfruit People webinar series on Friday 4 June have warned of the efficiency and marketing challenges posed by its breadfruit project in the Kingdom of Tonga, saying current equipment and production is a "high cost".
Current research, they said, needed to improve procedures and processes to achieve greater efficiencies and savings.
Nishi Trading's Managing Director, Minoru Nishi Jr warned marketing challenges "should be a Pacific wide approach" in market value and health terms.
But he stressed it was critical to plant more breadfruit trees and provide more community trainings to meet production.
Nishi Trading Co Ltd began as a commercial farm for exports in the 1970s, expanding and diversifying operations over the years to include imports, an Agri store, a quarry, pest management and control and a foundation for community support and training for farmers in the Kingdom of Tonga.
In a statement on Facebook, Mainstreaming of Rural Development Innovation (MORDI) Tonga Trust supported the call by Nishi Trading to address challenges, "the possibilities  are endless if we are able to capture 80% of breadfruit that goes to waste every season."
"Process and preserve these in the form of flour that is nutritious and gluten free!" it added.
In recent years, Nishi Trading begun working with MORDI Tonga Trust and the Tokyo University of Agriculture to further develop existing work on Breadfruit.
Titled: Improvement of Livelihood and Health Conditions of Tongan People by the Effective Utilization and New Processed Products of Breadfruit, the 5 year project is funded by the Japan International Cooperation Agency and will conclude in 2022.
The Breadfruit People Webinar Series is funded by the International Fund for Agricultural Development and Asia Pacific Farmers Program.