N O V E M B E R  2 0 2 1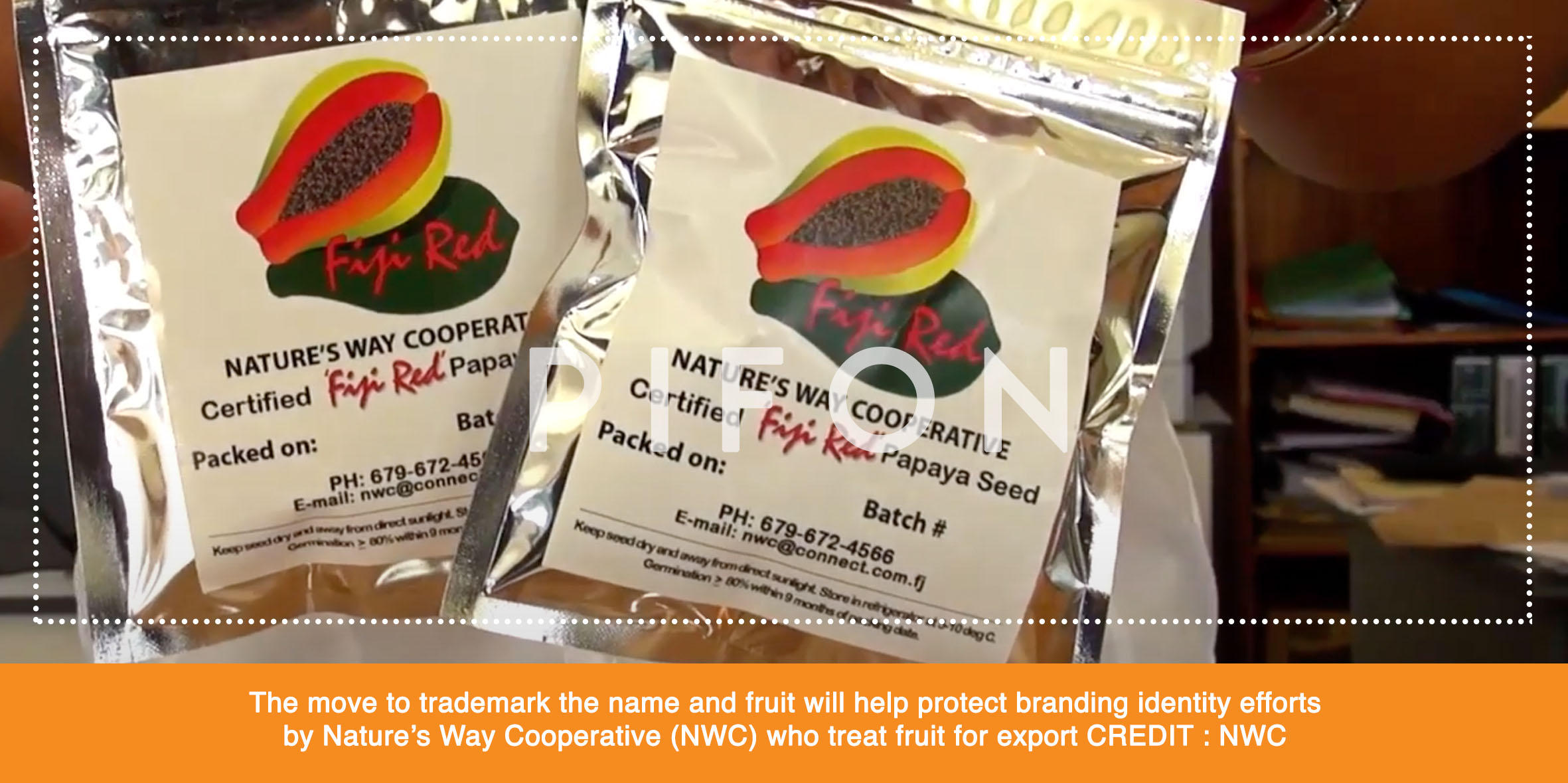 Monday 01
Nadi, Fiji – Nature's Way Cooperative is currently seeking legal advice to trade mark the brand "Fiji Red Papaya".
The trademark activity will cover the variety (Hermaphrodite), Shape (pear) and will require the input of stakeholders involved in the papaya supply chain.
A joint consultation between Nature's Way Cooperative and Fiji's Ministry of Agriculture is among key considerations in a proposal submission to the Attorney General's office.
"The obstacle is getting the registration of "Fiji Red" because it's a descriptive word which we will have to provide evidence that we've used the mark exclusively as a brand and the public can associate the mark with us," said Donald Pickering, the manager of Nature's Way Cooperative.
The move to trademark the name and fruit will help protect branding identity efforts by Nature's Way Cooperative who treat fruit for export. The estimated time frame for completing trade mark registrations in Fiji for national registrations is between 18-24 months and are protected for 14 years.
The activities are funded by the Farmers' Organizations for Africa, Caribbean and Pacific (FO4ACP) Programme, a joint partnership between the European Union International Fund for Agricultural Development (IFAD), Africa Caribbean and Pacific (ACP) and Pacific Island Farmers Organisation Network (PIFON).