October 2020
Reducing Post-Harvest Losses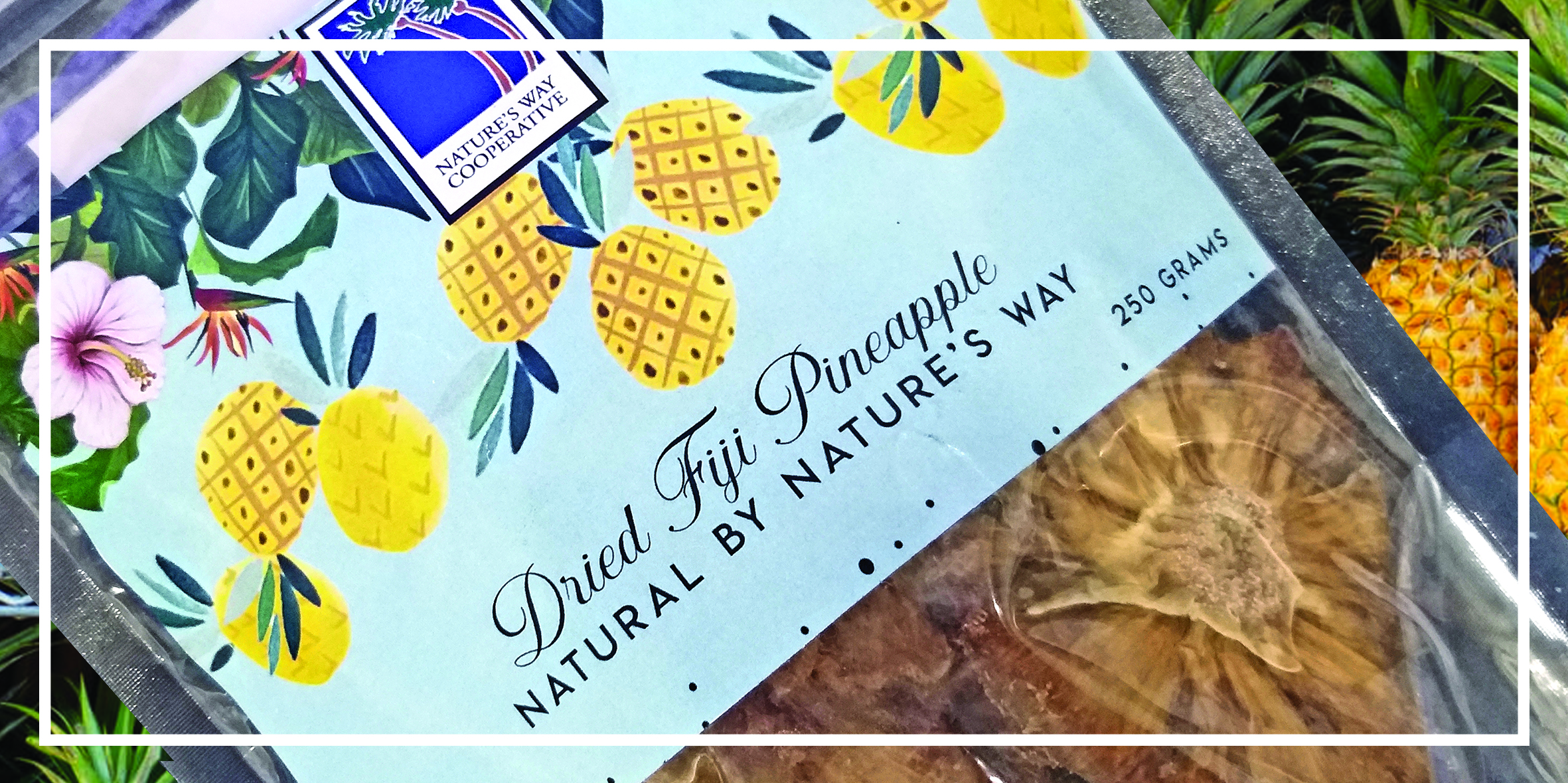 NWC are expanding their line of products and investing in Design and Branding work handled by PIFON
Despite worldwide growth in fruit production, a significant amount of fruit is lost or wasted due to poor post-harvest management.
According to the Food and Agriculture Organization of the United Nations, the total world fruit production in 2008 was 572.4 million tons, climbing to 609.2 million tones in 2010. Among these fruits, thirty percent of which were tropical fruits, with water melon occupied of 59.2%, mango and guavas of 20.5% and pineapple of 11.4%.
Nature's Way Cooperative have begun processing fruits into value-added products as part of key plans to assist members, reduce post-harvest losses and promote consumption of local fruits.
"We've been working to identify ways to address wastage and support our registered member farmers in Nadi, Sigatoka Valley and Ba with an alternative route for their commodities – especially if they are not directly involved in supply to the fresh produce market," said general manager, Donald Pickering.
"We're essentially expanding the market base for farmers and we've identified methods that best suit the existing facilities here at Nature's Way Cooperative."
"The process involved a lot of research and we've successfully developed a process of dehydrating the Fiji Red Papaya and Pineapple."
Nature's Way Cooperative's staff were also exposed to in-house training in dehydrating fruit.
The initiative was funded by the Farmers' Organizations for Africa, Caribbean and Pacific – FO4ACP Programme, a joint partnership between the European Union, Africa Caribbean and Pacific (ACP), International Fund for Agricultural Development (IFAD) and Pacific Island Farmers Organisation Network (PIFON).