Agriculture Thrives Pre & Post COVID-19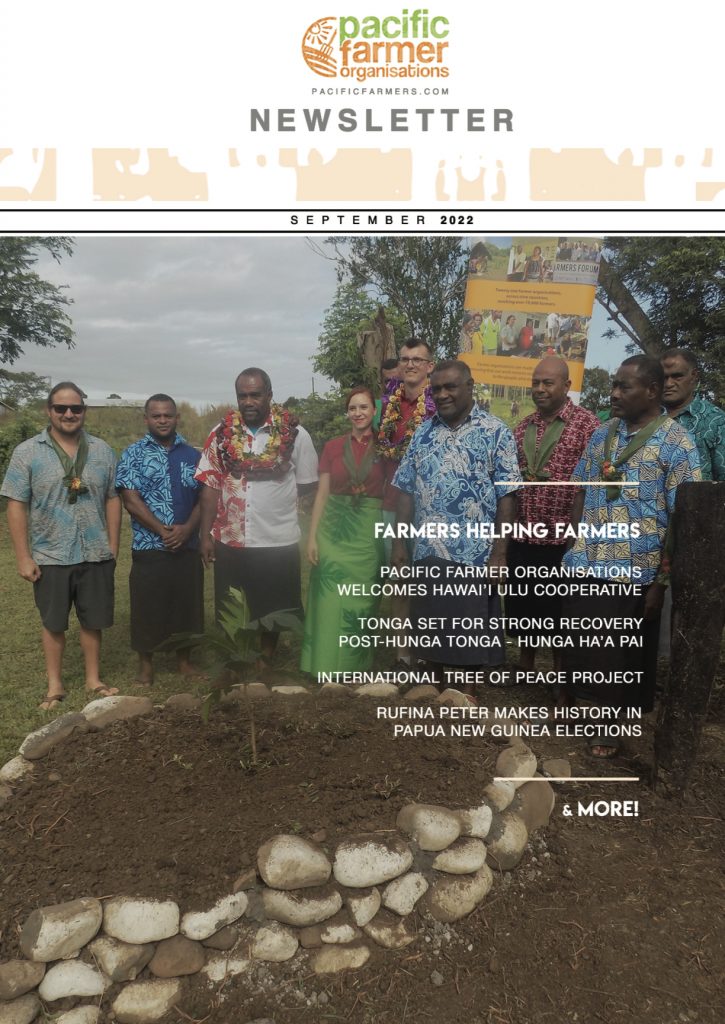 Pacific Farmer Organisations welcomes Hawai'i Ulu Cooperative
The Hawai'i Ulu Cooperative is the first Hawaii based farmer organisation to join the Pacific Farmer Organisations since the opening of its US office late last year.  
The addition of the Hawai'i Ulu Cooperative is expected to further enrich the opportunities for learning and collaboration between Pacific Farmer Organisations particularly around important technical areas such as breadfruit production, processing and marketing. 
Tonga set for strong recovery
Tonga's agricultural sector recovery from the Hunga Tonga-Hunga Ha'apai volcanic eruption is set to be strong. A report by Nishi Trading Limited says the Hunga Tonga-Hunga Ha'apai volcanic eruption, tsunami and ashfall caused an estimated TOP $39M in damages in the agricultural sector, heavily impacting the livelihoods of growers.
Modules launched to help farmers
A guide for farmers and trainers comprising a series of 8 training modules and regarded as "provisional" (in that they can be updated as additional information is received from stakeholders) has been launched by  Pacific Farmer Organisations.
Plus More