O C T O B E R  2 0 2 1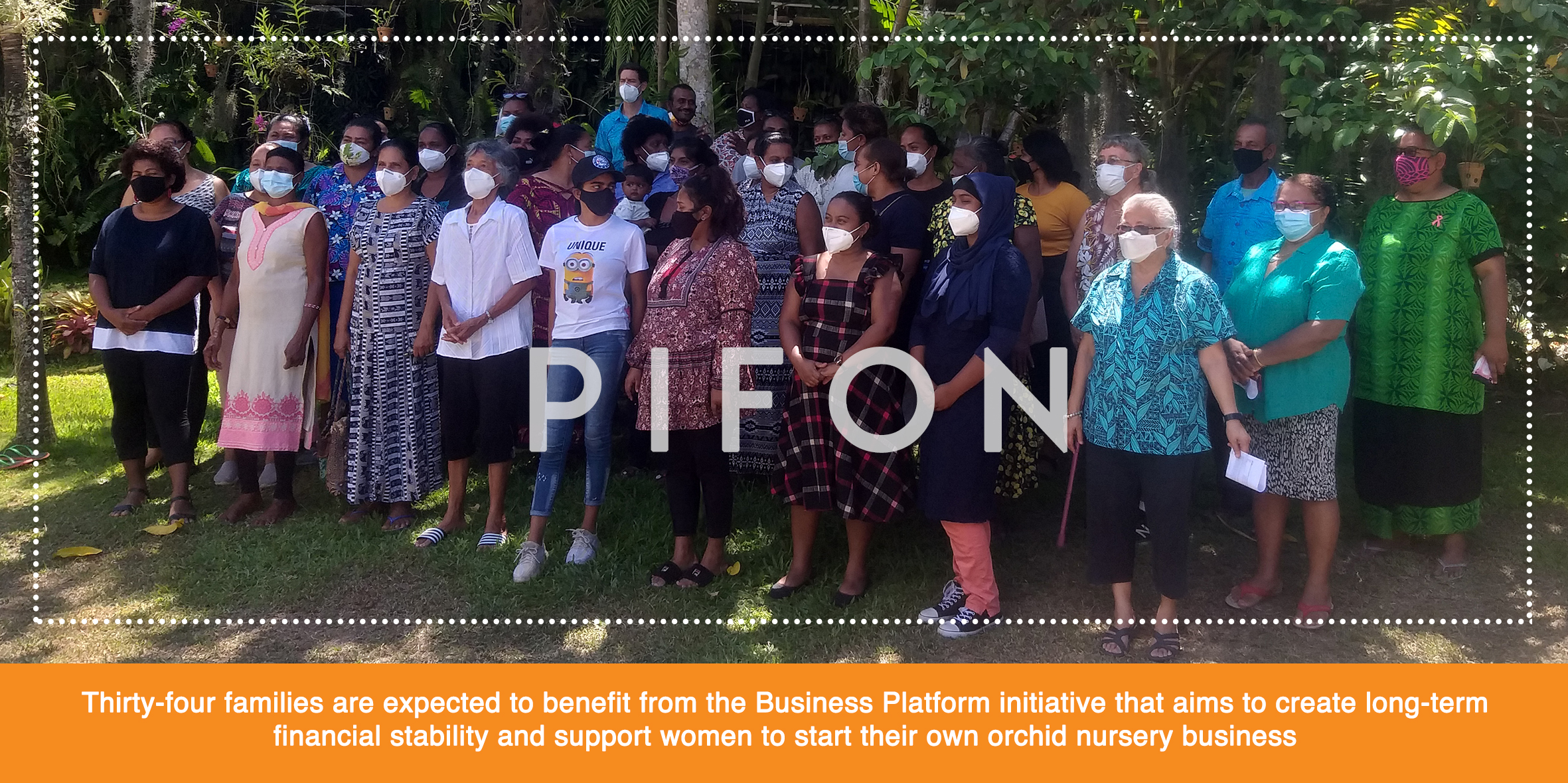 Friday 29
Nadi, Fiji – In pursuit of its long-term goal to develop a world class floriculture industry that makes a significant contribution to the livelihoods of women in agriculture, South Sea Orchids has partnered with Floriculture Support Association, Model Towns Charitable Trust – Koroipita Community and the Australian Government.
Valued at AUD$208,916 the partnership creates accessible business opportunities and provides market linkages through logistics and packing services to support the start-up and expansion of orchid nursery businesses for women living in Koroipita, a social housing community in Fiji.
"I'm excited to see what we can achieve with the support from the Australian Government through the Business Partnerships Platform," says Aileen Burness, co-founder and managing director of South Sea Orchids based in Nadi.
"I just want the women to earn a living and to help us build the floriculture industry in Fiji to supply both our local and regional markets".
"There's a big potential to expand both of these markets, but we have to start locally," she said.
The immediate aftermath following the global lockdown last year placed more pressure on families to find new sources of income particularly women who have been impacted by the economic downturn due to their high representation in the service sector.
Thirty-four families are expected to benefit from the Business Platform initiative that aims to create long-term financial stability and support women to start their own orchid nursery business.
The initiative plans to develop 17 new nurseries and upgrade the existing 17 nurseries while facilitating sales for the women participating in the program.