b l o g
m a y  2 0 2 0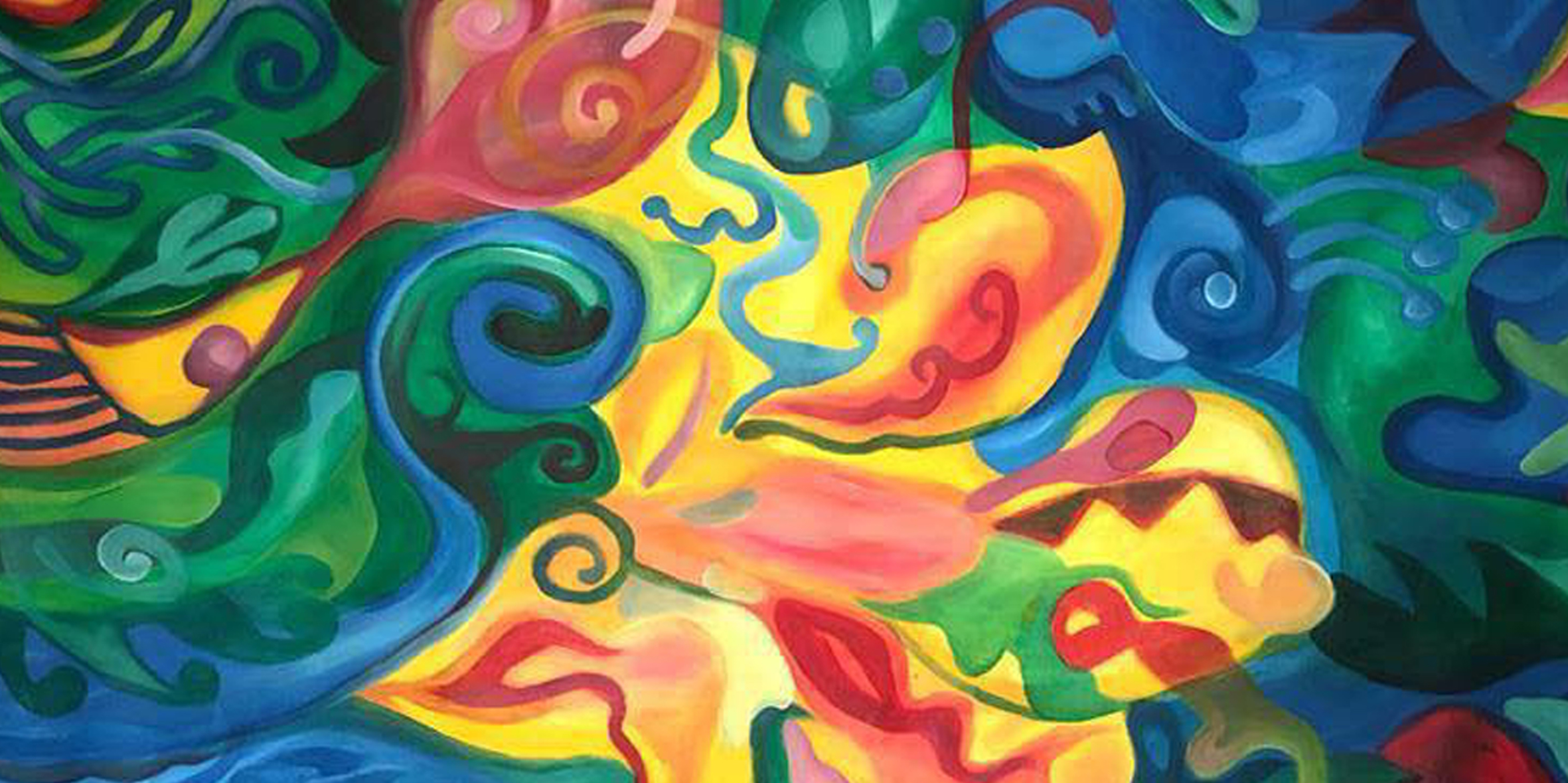 Prominent Fiji Artist, Lambert Ho took social media by a storm this morning when he announced his latest project IMAGE: Lambert Ho Painting
In these times of social distancing, art is bringing us closer.
With more than 4 million people affected by coronavirus and many more in lockdown or battling the pandemic on the frontlines, art is uniting and connecting many lives around the world.
"Bringing people together, inspiring, soothing and sharing: these are the powers of art, the importance of which has been made emphatically obvious during the COVID-19 pandemic," says Audrey Azoulay, the director general of UNESCO.
"Amateur and professional artists are tapping into the infinite resource of creativity to relay health guidelines and share messages of hope."
"The most famous work of Leonardo da Vinci has been revisited in a great variety of ways: the Mona Lisa self-isolating in the Louvre Museum, or covering her enigmatic smile with a surgical mask."
Despite the crisis, art she says is proving its resilience.
"Ideas are popping up everywhere; neighbors are gathering at their windows to sing or project a film, many artists are imagining innovative and creative solutions to continue communicating with their audiences, and orchestras are working together remotely."
"For example, on 21 March, in Mexico City, a UNESCO Creative City, musicians and artists gave an online "Spring Night" concert which attracted no less than 1.5 million online spectators, spreading the success of the event across the country."
 "The challenge of keeping art alive, now and in the future, is to support culture professionals and cultural institutions, and to promote access to art for all."
Prominent Fiji Artist Trades In Time For Hope
Lambert Ho this morning took social media by a storm when he revealed his latest project.
He made the announcement on Barter For Better Fiji, an initiative by Marlene Dutt that's gaining traction among citizens in response to COVID 19.
"I would like to paint murals on city walls, to make our towns a little more beautiful."
"I'd like some youth to help me, I will barter my talent and time in exchange for people and businesses to give me paint. Let's turn ugly into beautiful!"
And the response is one of enthusiasm.
"Done!" says Ethan Buksh, director of Kids First – a kindergarten and daycare centre in Suva and Nadi. "We're opening a new school in Denison Road that has huge bare walls in the playground, we also have parents and students happy to pitch in."
"How about those of us in Suva? We can pitch in a can of paint!" says Pulotu Rika, a follower of Lambert Ho's work. " I'm loving the spirit of this work and you have my support."
The initiative is also generating a high response from youths who have shown their interest in helping the artist paint walls across the capital city.
Farmers Who Sing
Farmer, Solo Kaumaitotoya recently opened the doors to his family farm in Nadi to honor mothers around the world.
The virtual event went viral within minutes as the award-winning artist performed a collection of timeless Fijian classics.
"Lovely singing and happy mother's day! Love from all of us here at South Sea Orchids farm," said Mrs. Aileen Burness.
"Thank-you for opening your home and sharing some great Fijian numbers, I couldn't think of a more relaxing way to unwind and wrap up the week," said Losalini Qiolevu.
What should have been an hour long performance quickly escalated into three as song requests poured in from around the world.
"Our phones have been going off since Dad opened the event with Isa Lei Lia" said Lewatu, Solo's only daughter who was tasked with the responsibility of managing social media interactions.
"We had a session last weekend which gave people a preview to what they can expect and so it's been off the hook since we went LIVE this evening."
"It was initially about connecting with our family and friends but it's gone much bigger than that now."
The evening came to a close with Solo's hit, "I Tinaqu" a song he had originally penned for his late mother which took out honours at Fiji's Vakalutu-i-Voce Music Awards in 1994.
Support Lambert Ho by Donating Paint: Turning Ugly Into Beautiful
Listen to Solo Kaumaitotoya's Award-Winning Hit: I Tinaqu | View the Virtual Event : FaRmily Garden