S E P T E M B E R  2 0 2 0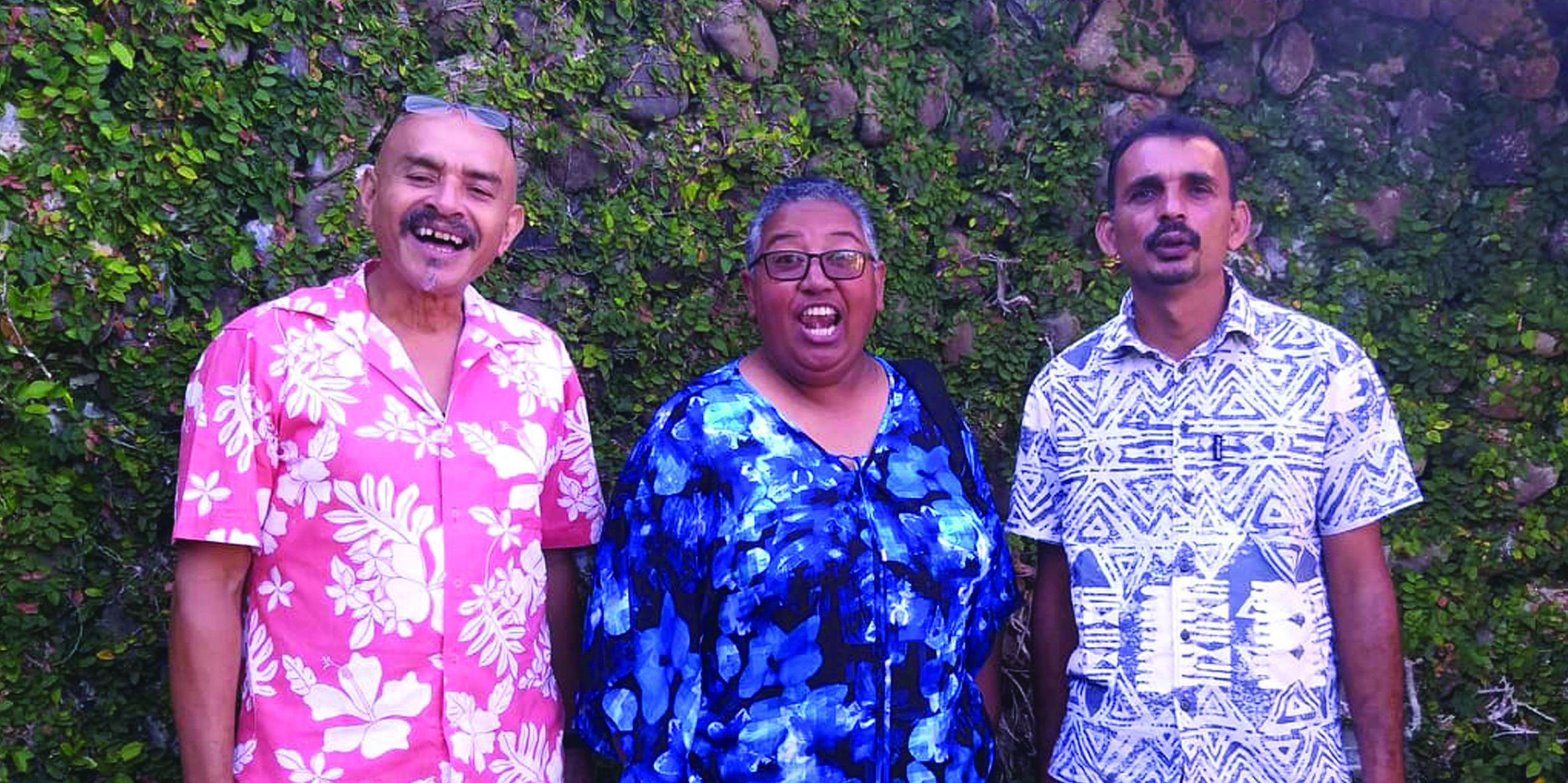 Alan Petersen (L) Chairman of Tei Tei Taveuni, Lavinia Kaumaitotoya of PIFON (M) and Mustaq Khan (R) of Fiji Beekeepers Association  are attending today's FO4ACP's Fiji Farmer Organisations Platform Meeting in Nadi today
Wednesday 23
The FO4ACP Fiji Farmer Organisations Platform Meeting is currently underway at Nadi's Novotel Hotel.
The one day meeting will see farmer organisations' updates from our Fiji members; Nature's Way Cooperative, Rise Beyond The Reef, South Sea Orchids, Bula Agro, Fiji Crop Livestock & Council, Fiji Beekeepers Association, Tutu Rural Training Centre, FRIEND and Tei Tei Taveuni.
FO4ACP updates and training provided by PIFON will cover project implementation, finance, monitoring & evaluation and communications with the annual work plan and budget session to follow this afternoon.
Today's platform meeting is organised by Tei Tei Taveuni and is funded by the Farmers' Organizations for Africa, Caribbean and Pacific – FO4ACP Programme, a joint partnership between the European Union, Africa Caribbean and Pacific (ACP), International Fund for Agricultural Development (IFAD) and Pacific Island Farmers Organisation Network (PIFON).