M A Y  2 0 2 1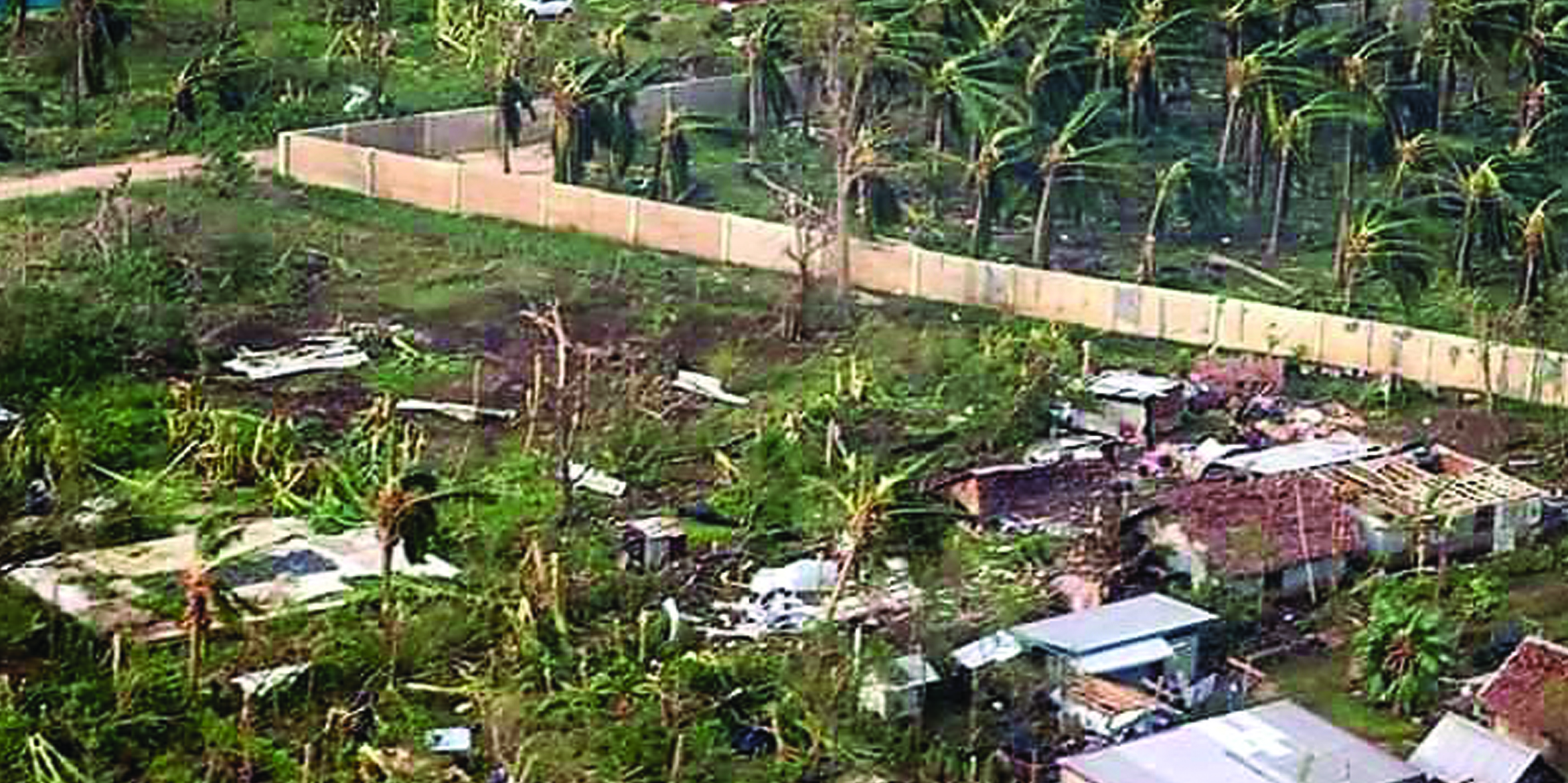 TC Harold damage on the Vanuatu island of Santo IMAGE: VBTC
Friday 14
Santo Island, Vanuatu – Lapita Café cassava farmers are concerned  with wild pigs damaging their crop.
"In addition to the impacts of TC Harold, farmers were having issues with animals like wild pigs damaging newly planted cassava patch," said Peter Kaoh, the Associate Director of Farm Support Association – Vanuatu.
He said farmers needed support with fencing to protect the newly planted crops from further damage.
"Fourteen rolls of pig fence at 50m was purchased and distributed to cassava farmers on Santo to stop wild pigs from bringing further damage to the cassava plots."
Peter Kaoh said more training on organic farming practice will be carried out with farmers.
"Lapita Café cassava farmers will have a new audit to follow up on corrective actions required by Vanuatu Organic Standards."
 The activities are funded by the Farmers' Organizations for Africa, Caribbean and Pacific (FO4ACP) Programme, a joint partnership between the European Union, Africa Caribbean and Pacific (ACP) and Pacific Island Farmers Organisation Network (PIFON).