b l o g
m a y  2 0 2 0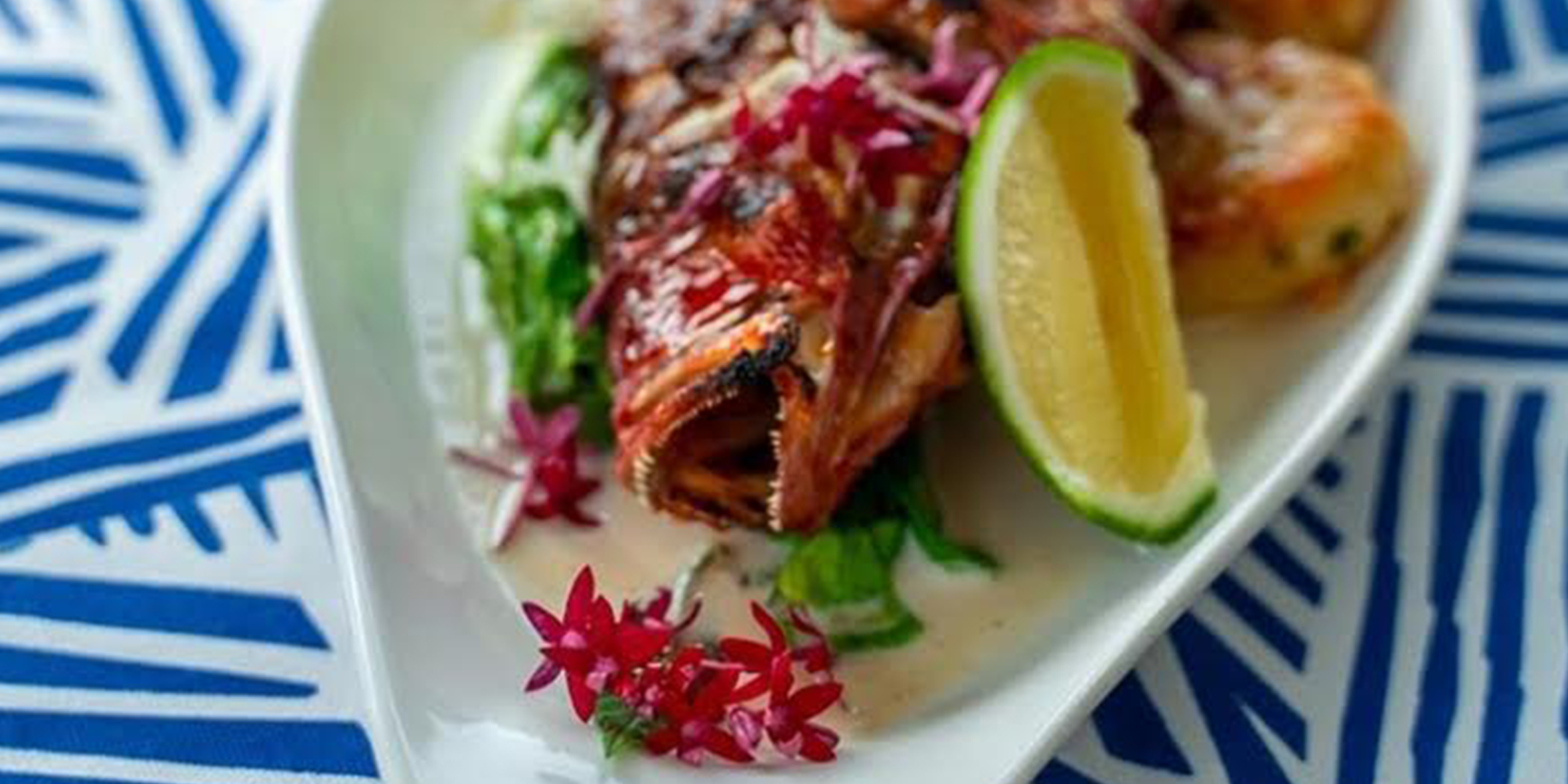 Meal preparations aren't only about nourishment for bodies but hearts, conscience and minds IMAGE: Kanu Restaurant
When The New York Times hosted its first food festival in 2019, Food Editor, Sam Sifton said it was to understand the world – a mission he says is rooted at the heart of the newspaper.
It celebrates a new wave of eaters whose dining preferences are changing and it comes at a time when hunger, malnutrition and food insecurity is likely to increase in the coming months following the impacts of COVID 19.
No longer just a sensory experience, today's food culture is questioning the process of meal preparations and it's inspiring a revolution across the industry from farmers to technological experts.
"We celebrate Fiji," says Chef Lance Seeto, owner of the brand new Kanu Restaurant based in Nadi. "We use our native ingredients and traditional techniques to create a contemporary dining experience. We collaborate with farmers to include euphoric and energy boosting herbs, flowers and spices from their farms to put our diners in an island state of mind."
Meal preparations aren't only about nourishment for bodies but hearts, conscience and minds too.
"In these difficult times, it is even more important that we buy local foods instead of imported alternatives," says John Caldeira, President of Fiji Beekeepers Association. "Buying local provides income to local farmers, who in turn buy other things that help the local economy. Farmers face the uncertainty of extreme weather events, pests and diseases, and other uncontrollable market influences. Buying local in tough times helps the farmer and the economy in difficult times."
Perhaps some of the The Guardian's annual Best cookbooks and food writing for 2019 is an indication of the changing times; Greenfeast by Nigel Slater (plant based cook book), East by Meera Sodha (vegan and vegetarian recipes) and Bee Wilson's The Way We Eat Now (an analysis of food systems and the culinary influence of global economics).
It's certainly a response to the changing dining preferences as well as the need to be responsible and informed.
"Are my food choices environmentally responsible? Was it produced illegally or unethically? Is it safe to eat? People want more real food today as well as the story behind it" says Kenneth Katafono, founder of TraSeable Solutions. "Many struggle to answer these basic questions and for over 2 years we've been working on the challenge of food traceability in Fiji and the Pacific, and in the process we're giving eaters of today access to this knowledge."
While The New York Times Food Festival for 2020 has been postponed due to the global pandemic of COVID 19, Sifton says the festival is a reflection of how today's food culture has transcended from extravagance to simplicity.
"It's really about supporting your local community," says Lavinia Kaumaitotoya, the senior programme manager of Pacific Island Farmers Organisation Network. "Being absolutely deliberate about your choices, from buying at your community farmers market or at the shop around the corner to eating out with your family. It's having that connection because each time you make a purchase in your local community, you're directly supporting a healthier and sustainable food system."
View the 2019 Highlights: New York Times Food Festival