June 2021
Breadfruit People Webinar Series | Value Add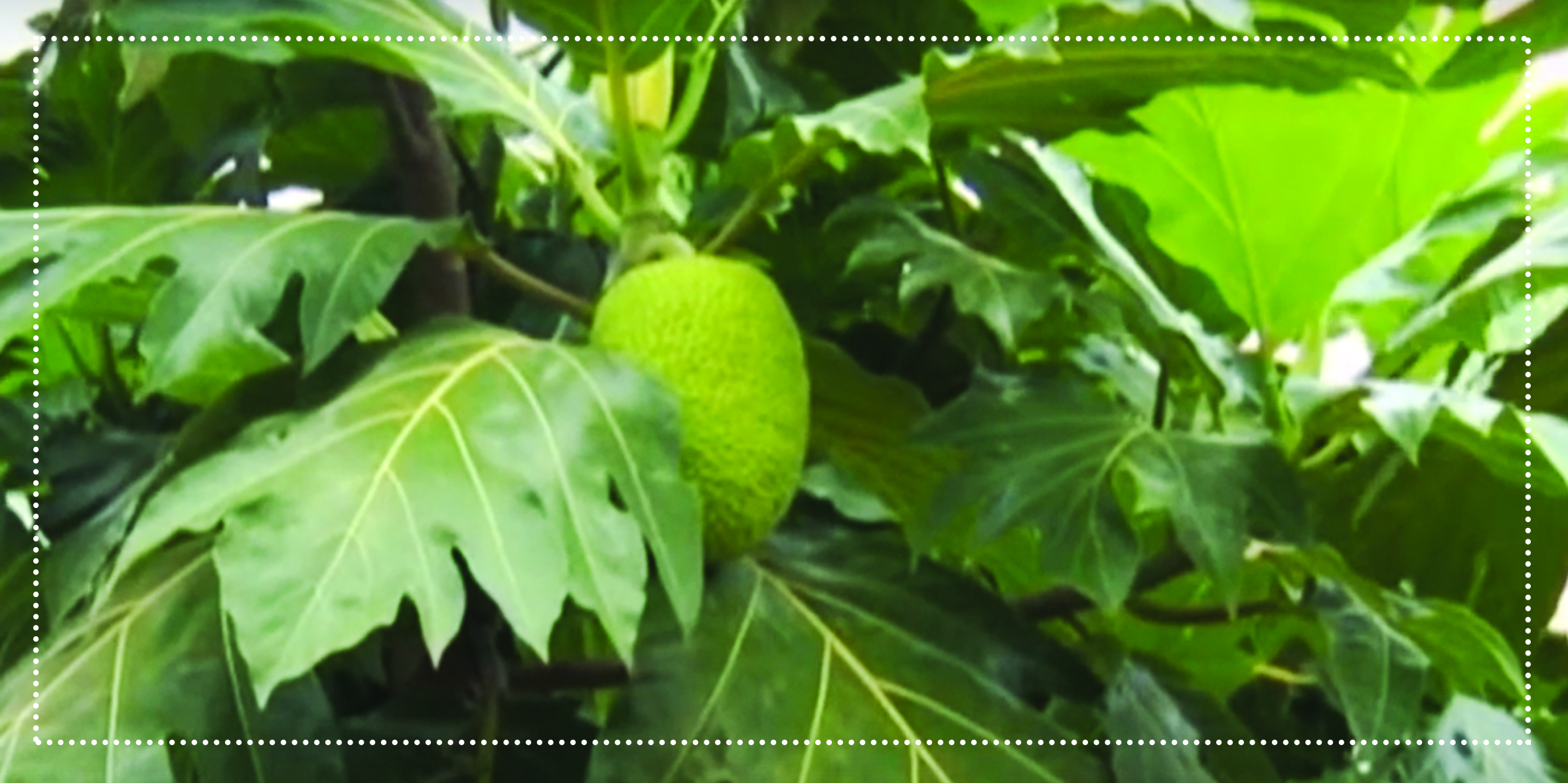 Pacific staples are demonstrating a growing comparative advantage over climate change-related issues IMAGE: Green Pillars
Experts attending the Breadfruit People Webinar Series on Value Add are being urged to engage with mainstream flour processing companies amid growing concerns on national food security.
Agricultural Economist, Dr Andrew McGregor, said the development of breadfruit orchards will be critical to attracting the interest of flour processing companies and realizing its full potential.
Existing cropping systems, however, are unable to make a major impact to national food security due to insufficient supply of produce to meet quality and consistency standards.
Currently grown "wild" in forests, household backyard gardens and around villages, the transition from "wild harvest" to orchards is necessary to food security in the Pacific.
Dr Andrew McGregor added breadfruit is tolerant to climate extremes and has the ability to secure food energy from the atmosphere, making it a crop of the future.
International Food Policy Research Institute forecasts by 2050 rice prices will increase by 35% in real terms as a result of climate change.
While the substantial increase is expected to have serious food security implications for the Pacific Islands, climate change is expected to have less impacts on traditional Pacific Island food crops.
Due to its efficiency in converting energy, Pacific staples are showing an increasing comparative advantage over issues arising from population growth, agricultural production, scarcity of arable land and escalating fertiliser and energy.
Find out how experts and breadfruit farmers in Fiji are making progress on developing breadfruit orchards and cottage industry scale processing  here.
The Breadfruit People Webinar Series is funded by the International Fund for Agricultural Development and Asia Pacific Farmers Program.