J A N U A R Y  2 0 2 1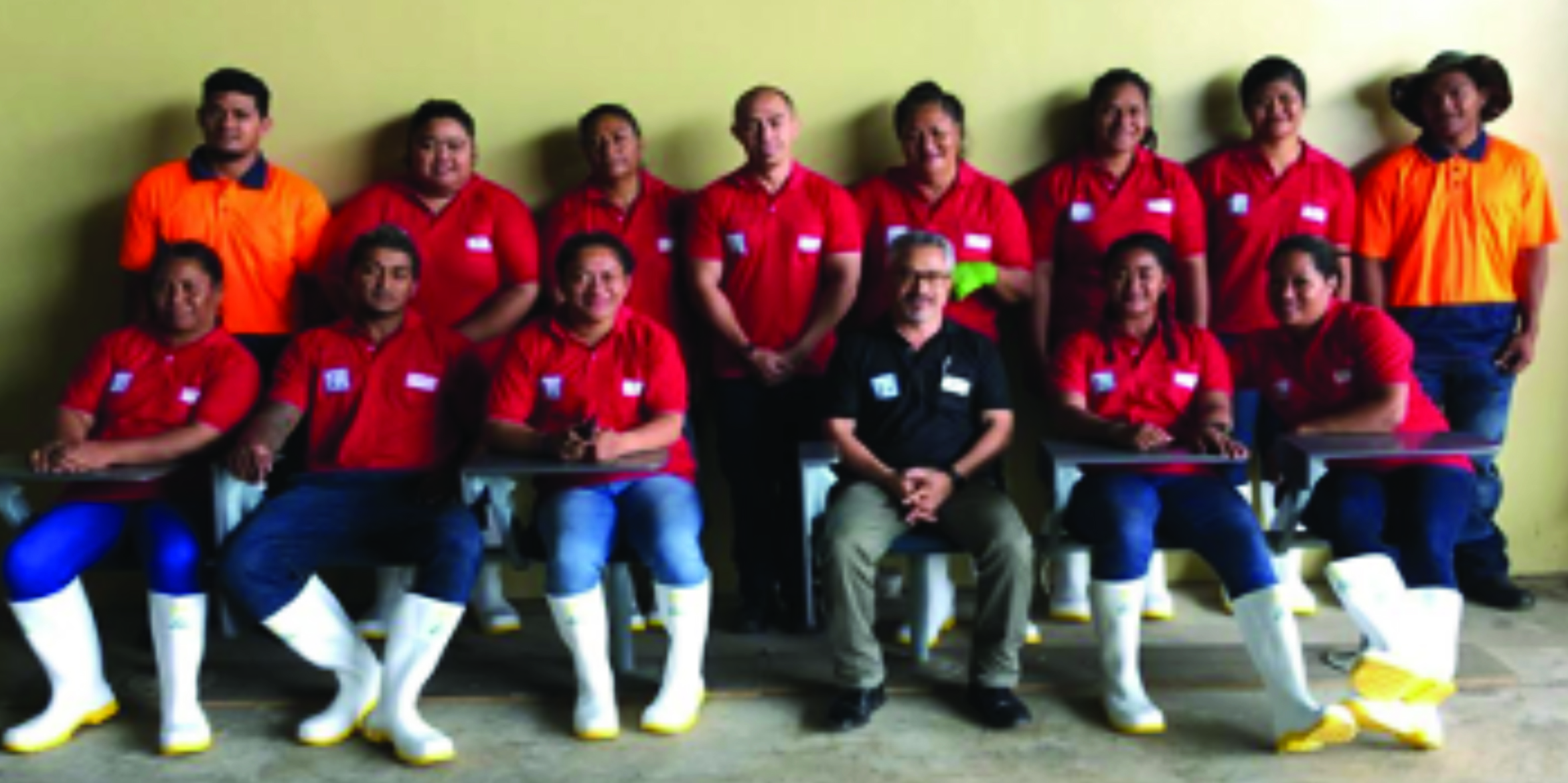 "COVID-19 continues to be a challenge in how we conduct agri-business," says Minoru Nishi Jnr (in black), the Managing Director of Nishi Trading
Wednesday 27
Nuku'alofa, Tonga – Nishi Trading is facing its biggest challenge yet with delayed shipping schedules brought on by the global pandemic as the watermelon export pathway reopens.
"COVID-19 continues to be a challenge in how we conduct agri-business," says Minoru Nishi Jnr, the Managing Director of Nishi Trading. "The shipping delay and changes are our biggest challenge, accessibility of technical equipment and border restrictions impeding the flow of supplies."
"It recently impacted the watermelon export pathway temporarily being shut-down; in mid-October last year watermelon exports came to a halt as fruit fly was identified in 1 shipment from Tonga."
Minoru Nishi Jnr said watermelons became abundant in supply as a result, that also saw export quality fruit selling at its lowest price.
"The local market was flooded as farmers tried to sell their exports in the local market; it has since become identified that there were system errors in the Tongan MAFFF border procedures."
Minoru Nishi Jnr said a meeting was held for farmers to develop relationships with Tonga's Ministry of Agriculture and Food, Forests and Fisheries (MAFFF).
"Our discussions highlighted the importance of working together to support farmers and re-opening the watermelon export pathway."
"The challenge for us is operating and marketing exports in a COVID environment and looking at the ways we can mitigate the risks in 2021."
The Company's System Approach for the Export Pathway and Meeting was funded by the Farmers' Organizations for Africa, Caribbean and Pacific – FO4ACP Programme, a joint partnership between the European Union, Africa Caribbean and Pacific (ACP), International Fund for Agricultural Development (IFAD) and Pacific Island Farmers Organisation Network (PIFON).