February 2019
A BRAND NEW LOOK + FEEL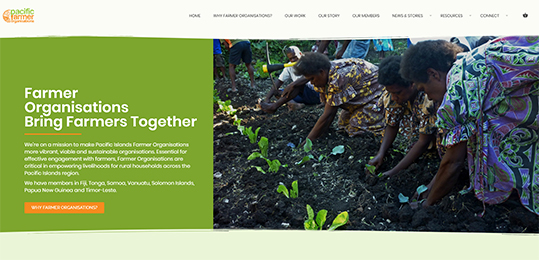 We're making Pacific Islands Farmer Organisations more vibrant, viable and sustainable 
The revamped Pacific Island Farmers Organisation Network (PIFON) website went LIVE this month.
This follows an extensive 12 month period of developing a new and exciting branding strategy, expanding current reach, and the migration of all existing content. The user-friendly website is representative of PIFON's mission within the region and conveys the heart and soul stories of its members including its Farmer Organisations (FO).
The restructure gives prominence to existing and on-going projects while effectively differentiating between its members, projects, partners and donors for easy navigation.
Our E-Bulletins are also making a return and we're looking forward to bringing you the news and stories from around the Pacific region. 
Thank-you for joining us and happy browsing!