b l o g
o c t o b e r  2 0 2 1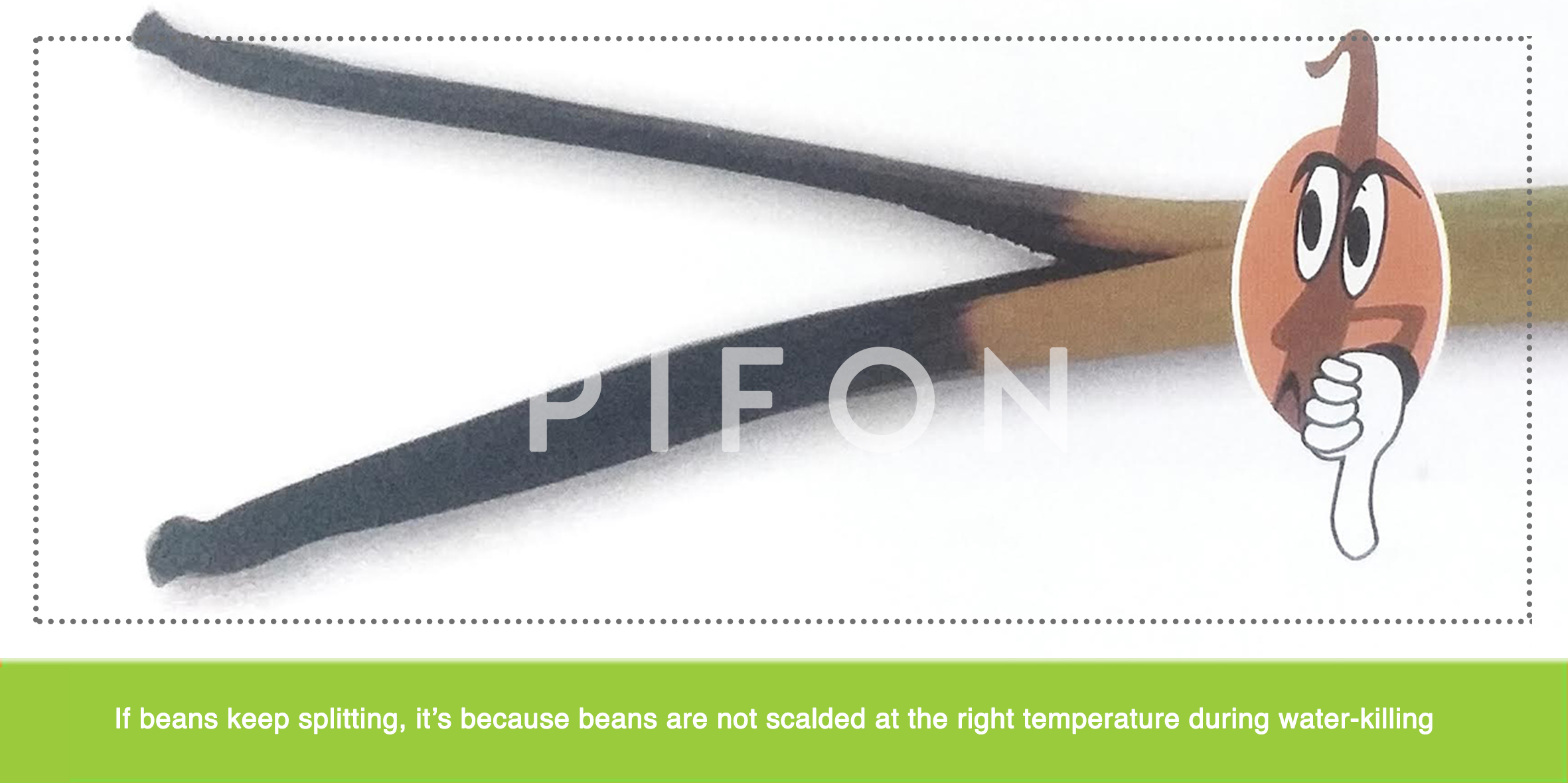 By Piero Bianchessi, Former Owner and Operator of Venui Vanilla
Goal 1 : to kill the bean's vegetative life and stop the beans over-splitting
Goal 2 : to start enzymatic activity in the vanilla bean
Tools :  (1) Saucepan (2) Watch   (3) Drainer  (4) Insulated box  (5)Thermometer  
            (6) Clear plastic sheets – food quality  (7) Stove  (8) Blankets (9) Small plastic bottles
Process 
(1) Grade and sort the beans into separate piles.
(2) Fill saucepan with water and heat to 63 to 65°C.
(3) Half fill the drainers with one-size bean. 
(4) Put the drainer into saucepan of hot water and scald for recommended times:

(5) Drain and air the vanilla beans onto a clean clear plastic sheet and wrap.
(6) Keep beans warm in an insulated box for 48 hours.
Note
The water 'killing' process mainly refers to Vanilla planifolia.
You must use a Thermometer : If the temperature drops below 60°C you will not kill the vegetative life and the beans will over-split. If temperature is over 68°C you will kill the enzymes needed for making good quality vanilla.
Problem
(1) Beans keep splitting.
(2) Blistered beans?
Answer
(1) Beans are not scalded at the right temperature during water-killing.
(2) Water temperature is too hot!