May 2023
Fiji Honey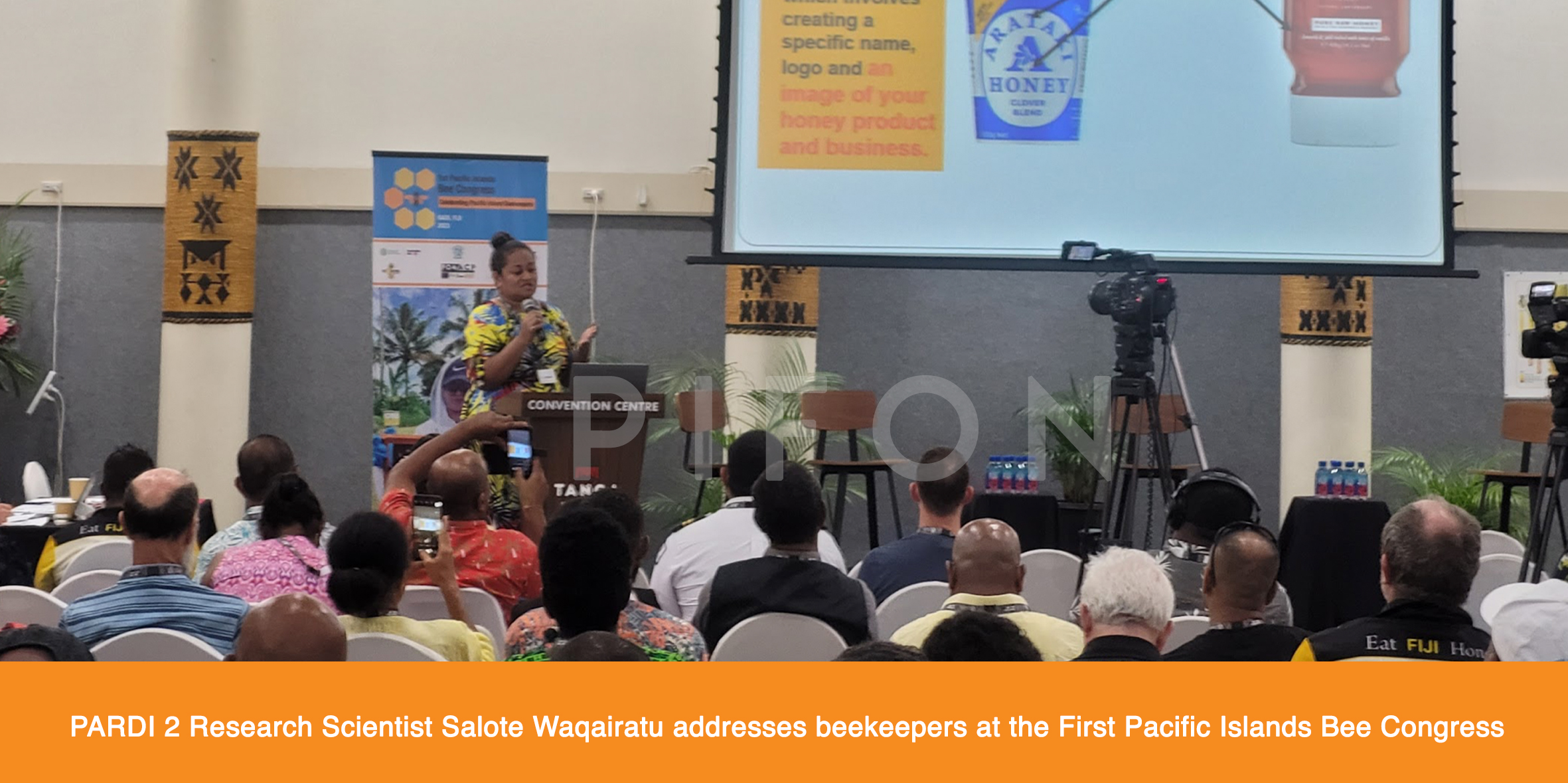 In a recent survey conducted by Pacific Agribusiness Research in Development Initiative (PARDI), consumers were asked to describe Fiji honey in one word, revealing fascinating insights into their perceptions.
The survey showcased that a majority of respondents (51%) described Fiji honey based on its distinctive features and characteristics, highlighting its purity, perceived organic status, and relatively higher cost. Additionally, respondents emphasized its taste (29%), health and medicinal properties (11%), location (6%), and general appearance, including color, thickness, consistency, and absence of bubbles (4%).
Research Scientist Salote Waqairatu says the findings emphasize that a brand is more than a mere label,representing the culmination of dedicated efforts to create a positive image in the minds of consumers and buyers.
"Building a brand entails consistently delivering high-quality products and fostering enduring relationships over time. Interestingly, the survey also revealed that local consumers exhibit low sensitivity towards specific honey brands, indicating untapped opportunities for strategic brand development in the market."
She said the industry recognizes the significance of effective marketing strategies in bridging the gap between consumer preferences and brand recognition, survey results have indicated that consumers are inclined to purchase honey online if they are aware of its availability.
"Establishing a robust online presence, including active engagement on social media platforms thereforebecomes crucial in reaching and attracting potential customers."
In another survey conducted by PARDI, 174 participants were asked about their purchasing habits in relation to honey brands. The results revealed that 25% of respondents frequently purchase honey from a particular brand, while the majority (75%) demonstrated no brand preference.
To address this discrepancy, Waqairatu advised beekeepers attending the 1st Pacific Island Bee Congress to consider themselves as an extension of their brand, incorporating compelling narratives and values.
"By aligning marketing strategies with a deep understanding of the target market, businesses can harness the power of digital marketing to enhance brand awareness and drive sales."
She told beekeepers consistent monitoring and evaluation of branding and marketing initiatives, their businesses will be in a better position to adapt  strategies according to evolving customer preferences and optimize outcomes.
"Building strong relationships and cultivating trust with consumers emerge as critical factors in ensuring long-term success."
Salote Waqairatu is attending the 1st Pacific Islands Bee Congress in Nadi, Fiji on behalf of PARDI where she spoke on Branding & Marketing