November 2021
Capacity Building Reflections of Pacific Farmer Organisations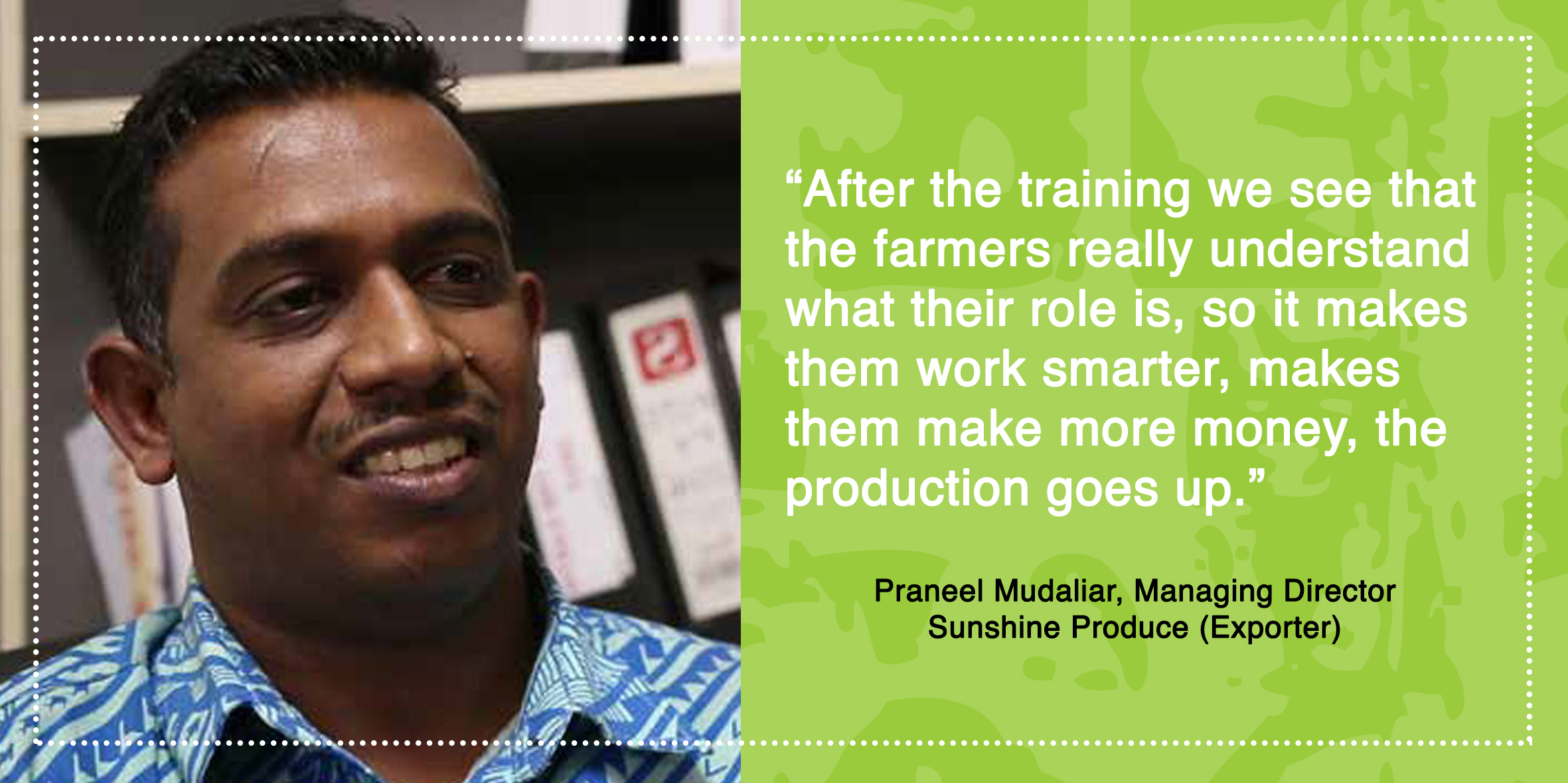 Today, if you talk to farmer organisations, government agricultural officers or agricultural development practitioners in the Pacific, there is a good chance you are going to hear them talking about value chains.
In fact, it is likely that you will also hear farmers, exporters and agro-processors also discussing value chains. Value chains have become widely accepted as a principal tool in understanding and improving agriculture in the region.
Value chains aren't a new idea, the concept has been around since the 1980s, however, in Pacific agriculture it was largely considered a theoretical idea, better suited to academic discussions than practical application on the farm.
The Pacific Island Farmers Organisation Network, with its associate partner, Koko Siga Pacific and through funding from the Technical Centre for Agricultural and Rural Cooperation ACP-EU (CTA), developed and published its own 'Agricultural Value Chain Guide for the Pacific Islands' that has helped to demystify and produce its own value chain steps and a model for Pacific farmers understanding.
This has allowed a series of value chains analyses to be conducted over the past five years, which provide in-depth insights into agricultural commodity production and have led to significant improvements to farming practices, farmer incomes and export revenues.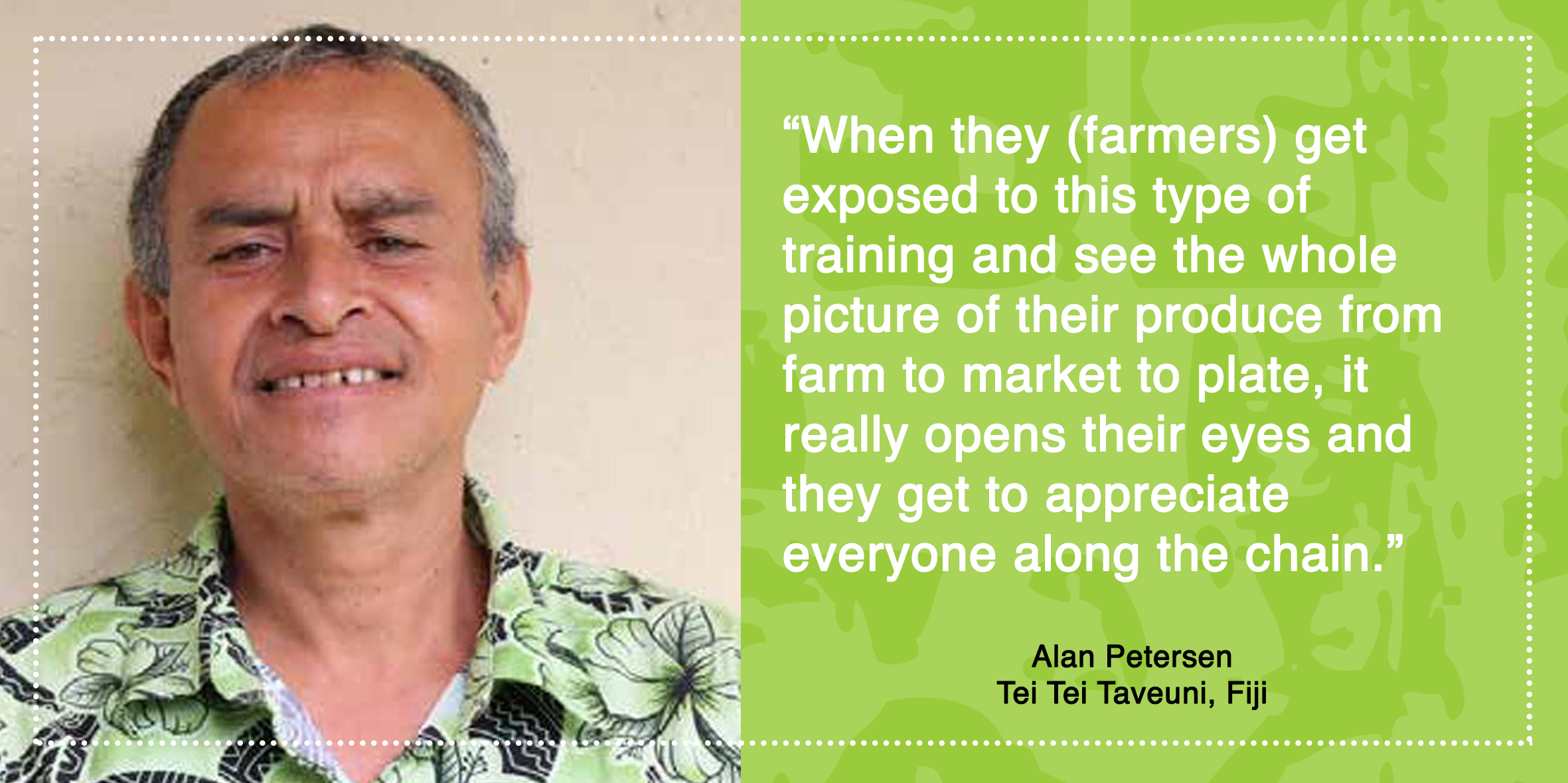 Driven by the Pacific Island Farmers Organisation Network and farmer organisations across the Pacific region, considerable work has been done to make value chains accessible and relevant to farmers.
At the heart of this is the need to involve famers, buyers, processors, exporters, quarantine officials, and agricultural extension officers in the process of developing value chains.
Not only does this result in better information being inputted into the models, but also the relationships built during these processes often become as important as the technical information derived.
Not all the work being done on value chains has been funded by the MTCP2 programme, however programme funding has been critical in developing a large enough set of value chains and conducting enough value chain training to be able to understand the strengths of the tool, refine the model and test its robustness by replicating it across the region.
A key impact of value chain training comes from the changed mindset of the participants. Responses repeatedly indicate that they develop a new perspective on their role and their relationship with the other value chain actors.
This changed perspective helps participants to think more critically about the business of agriculture, improves relationships, leads to better collaborations and often increases the supply of produce.
By being at the forefront of these developments, the Pacific Island Farmers Organisation Network and farmer organisations engaged in the programme have developed considerable in-house value chain expertise.
This means that they can not only provide an additional service to their own members, but the demand for further value chain analyses and training across the region means that they can generate income by offering these services to government, other farmer organisations and development partners.