D E C E M B E R  2 0 2 1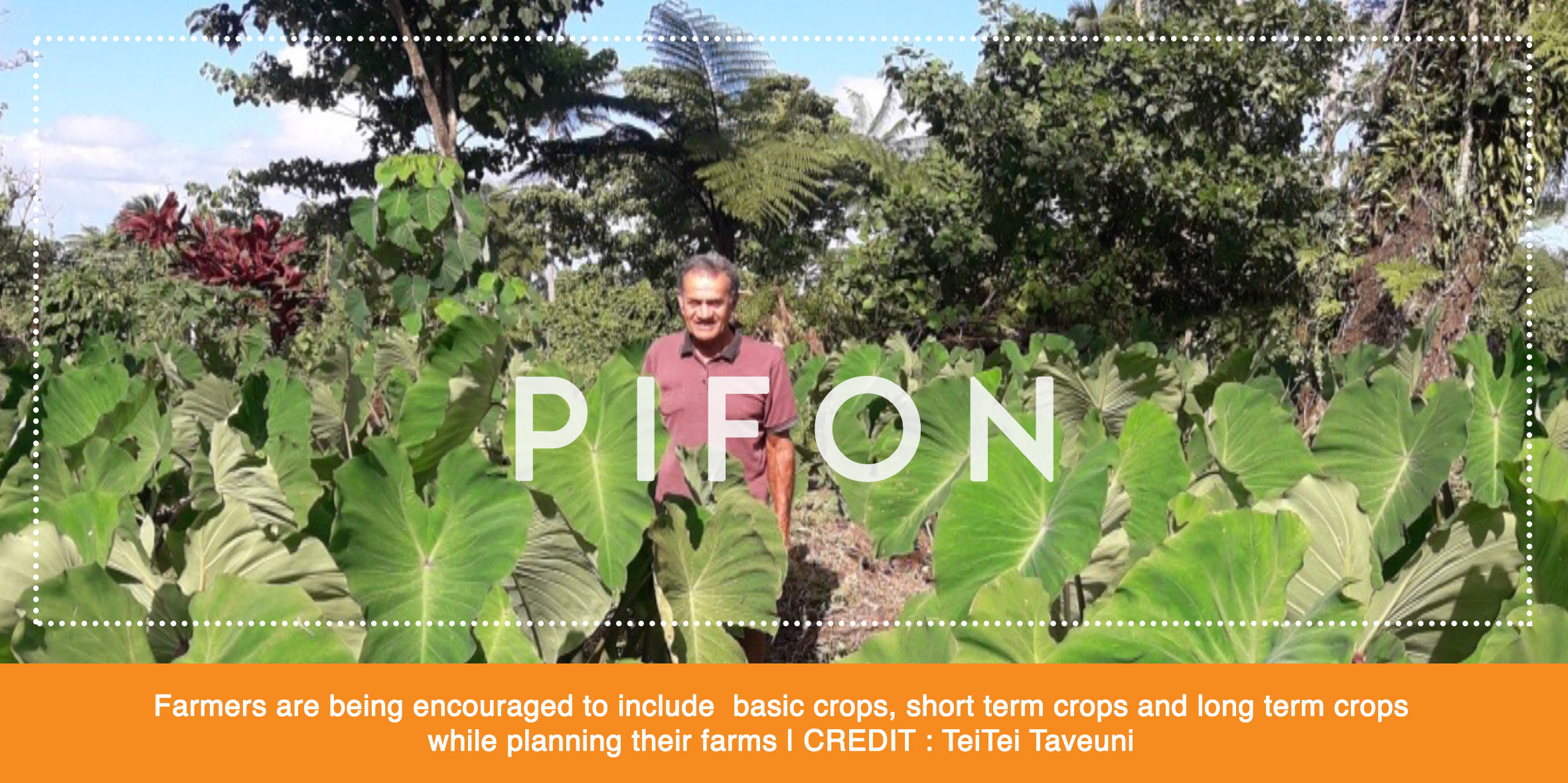 Monday 20
Taveuni, Fiji – Plans by TeiTei Taveuni to promote sustainable farming are underway with the implementation of 11 model farms across the Garden Island.
The farmer organisation is working with farmers in Taveuni to rebuild degraded farms productivity through agroforestry practices.
Chairman Alan Petersen said the model farms will act as focal points for farmer to farmer exchanges as farmers advocate for sustainable farming and soil regeneration.
Farmers he said are encouraged to include  basic crops, short term crops and long term crops while planning their farms with the support of digital tools such as the drone mapping and the TraSeable Farm app.
"We're establishing working model farms where neighboring farmers can actually see the practical application of sustainable farm management principles being practiced successfully."
"As more farmers adopt these sustainable practices, the deforestation and soil degradation on Taveuni will finally be reversed and Taveuni will really be the Garden Island of Fiji for generations to come."
He added the model farms are a continuation of work done by TeiTei Taveuni since it was founded in 2009 : "Our previous collaborations with ACIAR, SPC and MPI give farmers a good foundation to build our model farms on and in a sustainable direction."
The activities are funded by the Farmers' Organizations for Africa, Caribbean and Pacific (FO4ACP) Programme, a joint partnership between the European Union International Fund for Agricultural Development (IFAD), Africa Caribbean and Pacific (ACP) and Pacific Island Farmers Organisation Network (PIFON).