F E B R U A R Y  2 0 2 1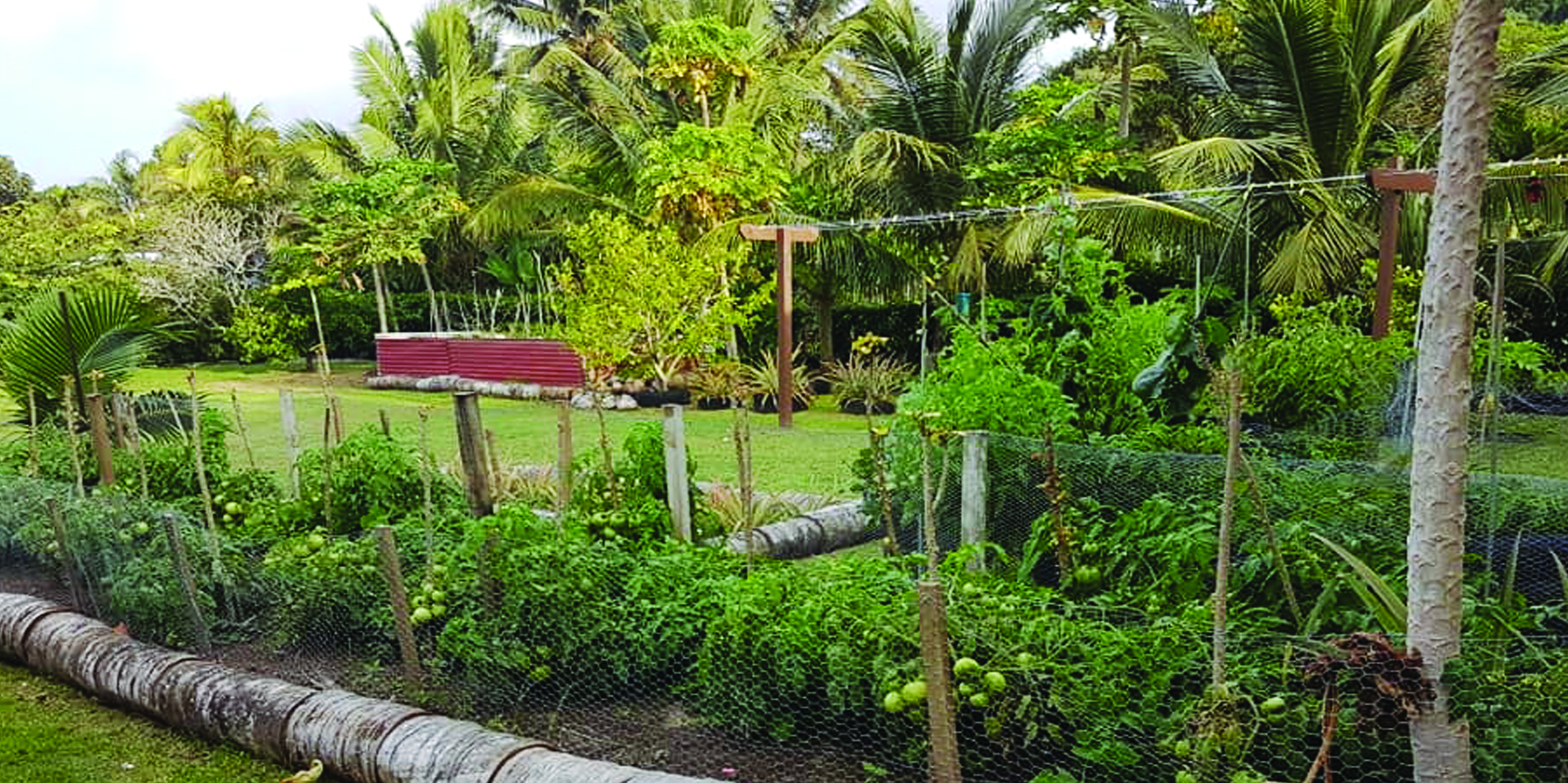 The Technical Guide looks to complement workshops by Te Tango Enua
Wednesday 17
Rarotonga, Cook Islands – A technical guide demonstrating the construction of keyhole and home gardens has been released by Te Tango Enua, following a high interest shown by girls and women.
"The guide complements the workshops," says Heather Webber of Te Tango Enua. "We're showing women how to build home gardens which are organic in composition, self-composting, have healthy soil and also how to prepare food in different ways that gives families healthy choices at the table."
Te Tango Enua's demonstration keyhole garden in Tupapa has been a success.
"Many families are visiting Kopu and Marsh Anguna's home, interested to see what their garden could look like if they joined our home gardens group."
"We helped members get their land ploughed and ready for planting at the start of this project and we've continued to assist 5 more members by ploughing their quarter acre sections."
Heather Webber said the cancellation of the Farmers Forum last year due to COVID-19 restrictions allowed Te Tango Enua to assist a further 30 families to develop their home gardens.
The technical guide and workshop was funded by the Farmers' Organizations for Africa, Caribbean and Pacific – FO4ACP Programme, a joint partnership between the European Union, Africa Caribbean and Pacific (ACP), International Fund for Agricultural Development (IFAD) and Pacific Island Farmers Organisation Network (PIFON).