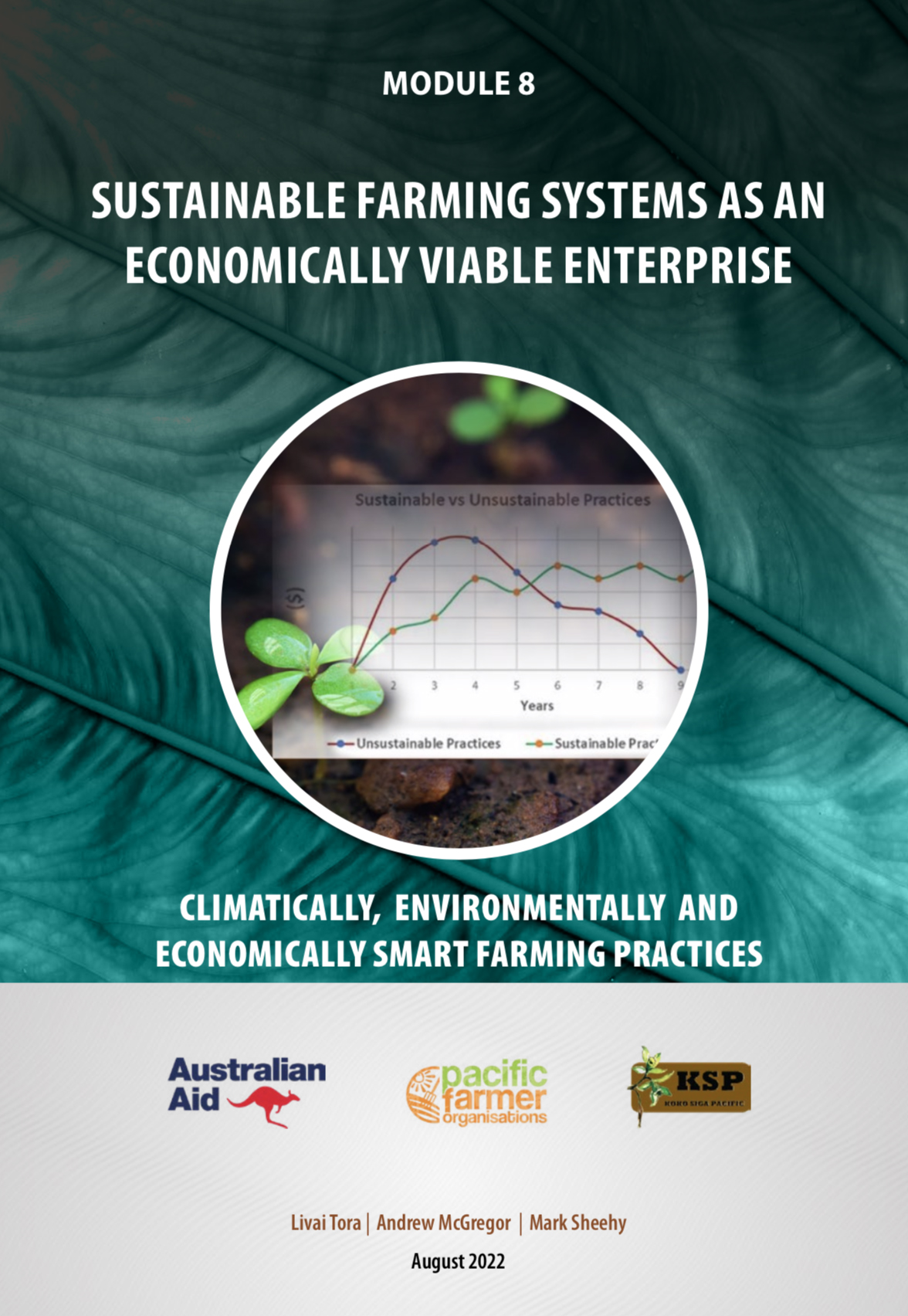 The previous seven modules have described the expected impacts of climate change on farming in the Pacific Islands with a focus on Fiji.
The need for change in current farming practices is emphasized to enhance the sustainability and climate resilience of farming systems.
The farming practices recommended in the modules are climatically, environmentally and economically smart – all three pillars must be addressed to ensure that a farm's productivity is maintained, outputs are achieved and livelihoods are supported.
The modules have focused on several key crops but the recommended practices can be and should be adopted for other crops.
This final module builds on the findings of the previous seven modules and focuses on the economic component of farming practices.