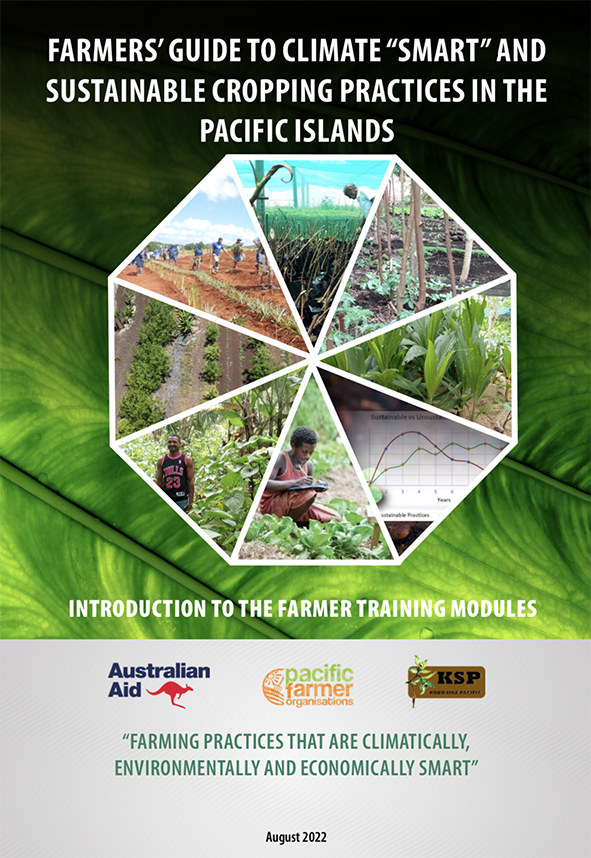 This guide for farmers and their trainers is comprised of a series (8) of training modules that introduce and describe cropping practices which, if adopted, will enable Pacific Island farmers to provide sustainable livelihoods for their families, now and into the future.
The modules specifically focus on Fiji and other Pacific Island countries, with the emphasis being on the people who will implement the practices – that is, the farmers.
The underlying message of this guide is that the cropping practices farmers use, must take into account not only present and future climate challenges and opportunities, but also the environment and the economic context.
The eight training modules explain to farmers the rationale for adopting the practices, that is the 'why', and also the method for adopting the practices, that is the 'how'.