b l o g
a u g u s t  2 0 2 2
Shazmeen Yashmin Nisha is a 30-year-old market vendor and youth farmer who lives in the rural interior of Vaivai, Lautoka. She is married with two young children; a 7-year-old daughter and a 4-year-old son.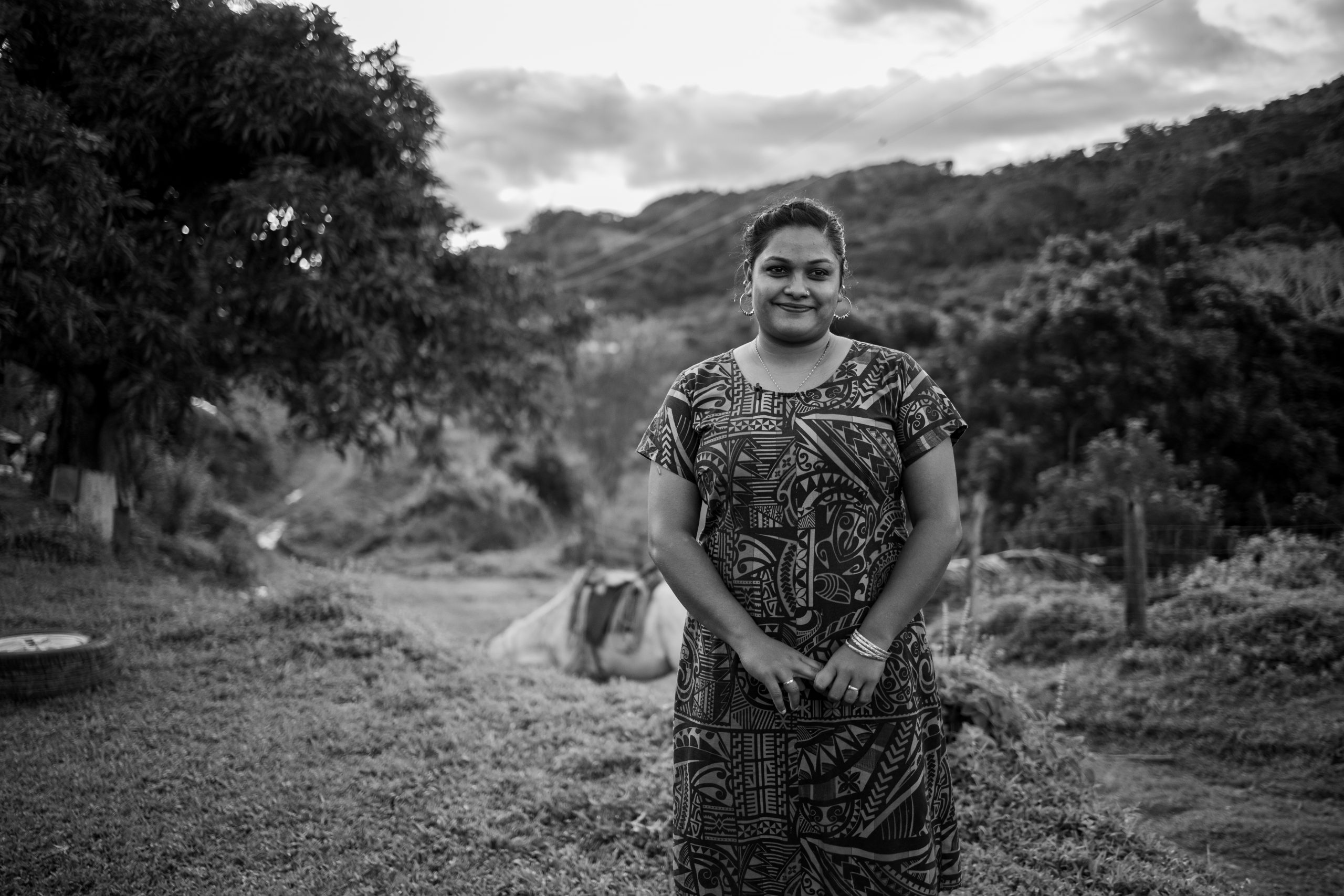 She's been farming with her husband for the past decade and she loves helping on the farm. Her husband does most of the manual labor whiles she helps with planting and selling vegetables and herbs to the Lautoka municipal market. 
During COVID-19, Lautoka City was in complete lockdown for more than two weeks. Movement was restricted and the sale of her herbs was very low. IFAD-funded Pacific Islands Rural and Agriculture Stimulus Facility (PIRAS) assisted Shazmeen by providing her with improved vegetable seedlings, seeds, papaya, and breadfruit saplings. With this assistance, she will continue to supply fresh and nutritious produce to the local market and economically support her family.