b l o g
s e p t e m b e r  2 0 2 2
Isikeli Kunagudru (L) a 48-year-old and Inoke Sauvocia (R) 46 years old are both farmers from the village of Keyasi in the province of Navosa. Isikeli Kunagudru is married with 4 children and also the chairman of the cooperative Navosa Farmers Cluster that was formed during the short period of PIRAS.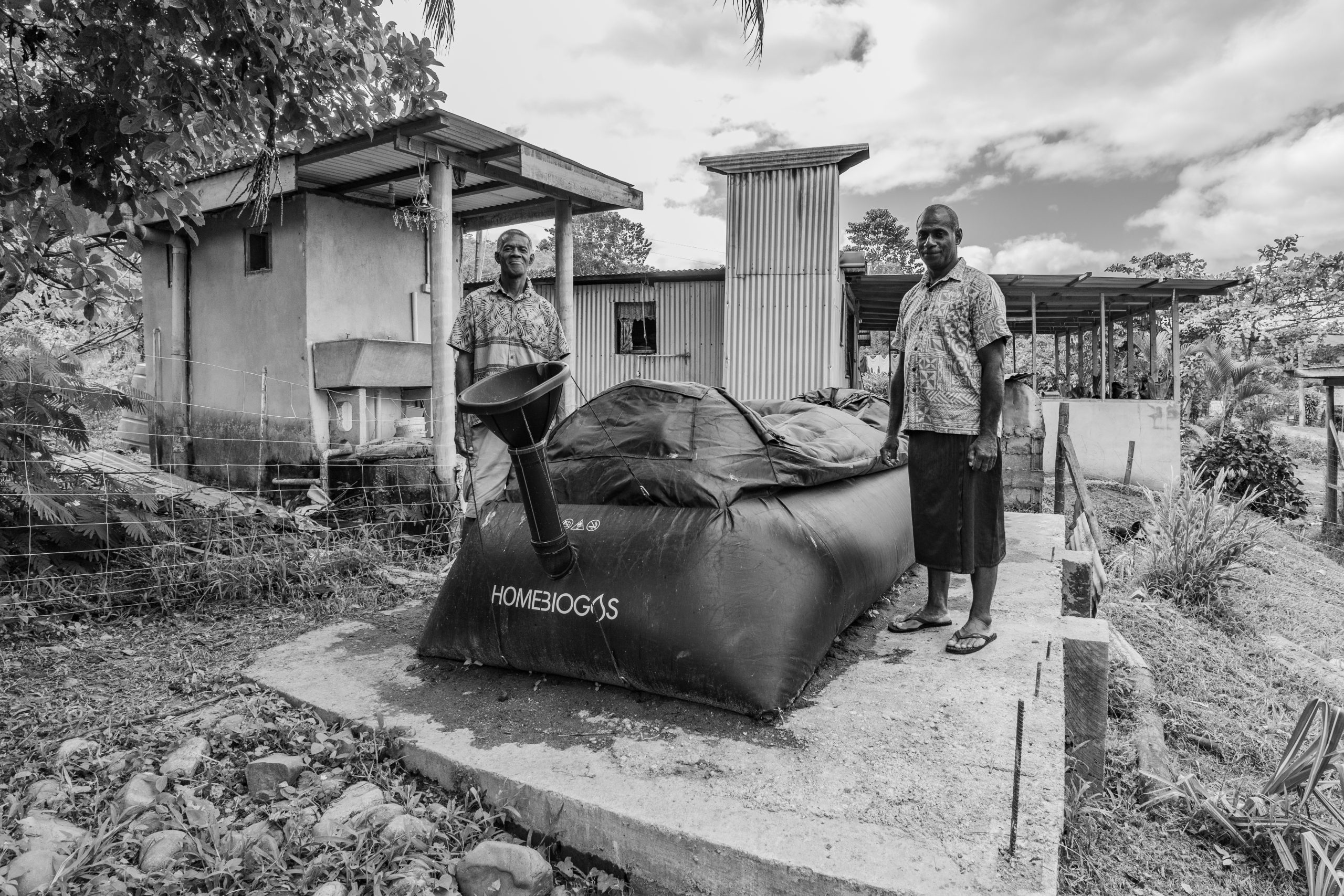 The cluster farmers of Rise Beyond the Reef were established with the assistance of the Ministry of Trade via the Department of Cooperatives as it will strengthen their marketing of products and other developments in the future. 
Through PIRAS with the support from Rise Beyond the Reef the Navosa cluster received a biogas unit that supplies organic fertilizers and will be shared among the cluster members to substitute fertilizer that is heavily used in the sugar cane and vegetable farms.
An upcoming threat to highland farmers is roaming animals especially pigs that tend to feed and destroy on vegetable crops, fencing was supplied to prevent this growing problem.
Cassava and turmeric planting materials were distributed to the cluster to support the resilience of rural livelihoods in the context of the Covid-19 crisis, by ensuring timely access to agriculture inputs, information, and markets.