D E C E M B E R  2 0 2 1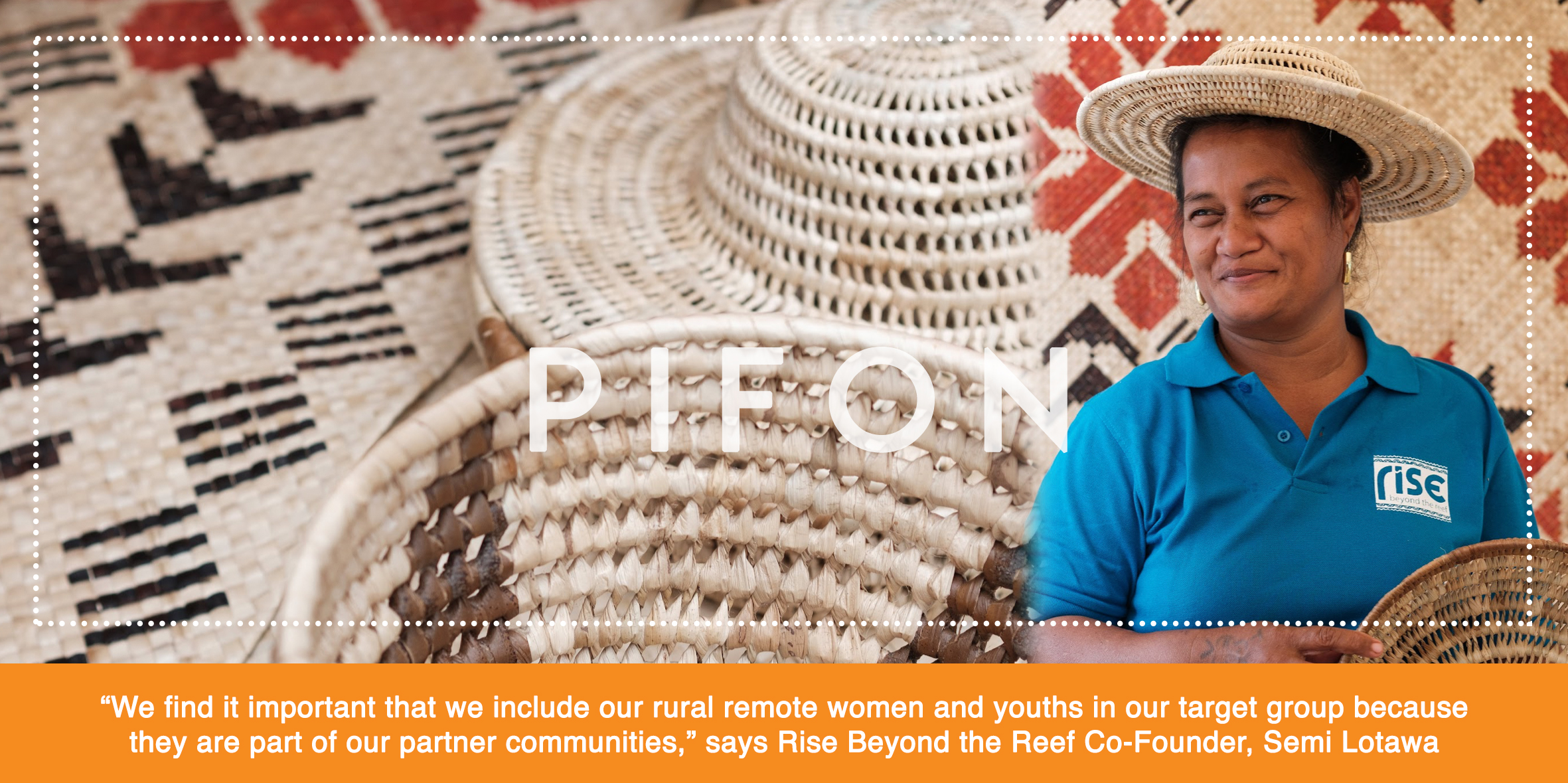 Tuesday 07
Sabeto, Fiji – Women and children are at the heart of Rise Beyond the Reef, and one of its main goals is to work with rural communities to help address the cycles and barriers they face.
Project partners and local community supporters came together in numbers on the 26th of November 2021 to witness the farmer organisation launch the Pacific Islands Rural and Agriculture Stimulus (PIRAS) project from its headquarters in Sabeto.
"We find it important that we include our rural remote women and youths in our target group, firstly because, they are part of our partner communities, and secondly, we have been working with them before Covid. It is only right that we continue our assistance with everyone," says Rise Beyond the Reef co-founder, Semi Lotawa.
He adds  the pandemic has only confirmed the potential rural remote communities have in providing agricultural services which he said was clear through Rise Beyond the Reef's  'Basa Exchange' in response to the Covid pandemic.
"The message we wanted to send out was that – Fiji can feed Fiji – this was something that came out of the 'Basa Exchange' initiative."
"The rural remote communities have the potential and the opportunity to be able to supply to the global market for agricultural produce."
Semi Lotawa concluded by saying that Rise Beyond the Reef hopes to get the same level of support from its partner communities with the implementation of the PIRAS project that will benefit many of their rural remote village communities who lost their jobs due to the lockdown. 
The project is a joint partnership between the International Fund for Agricultural Development, Australian Government Department of Foreign Affairs and Trade, Asian Farmers Association and the Pacific Island Farmers Organisations Network.