J A N U A R Y  2 0 2 2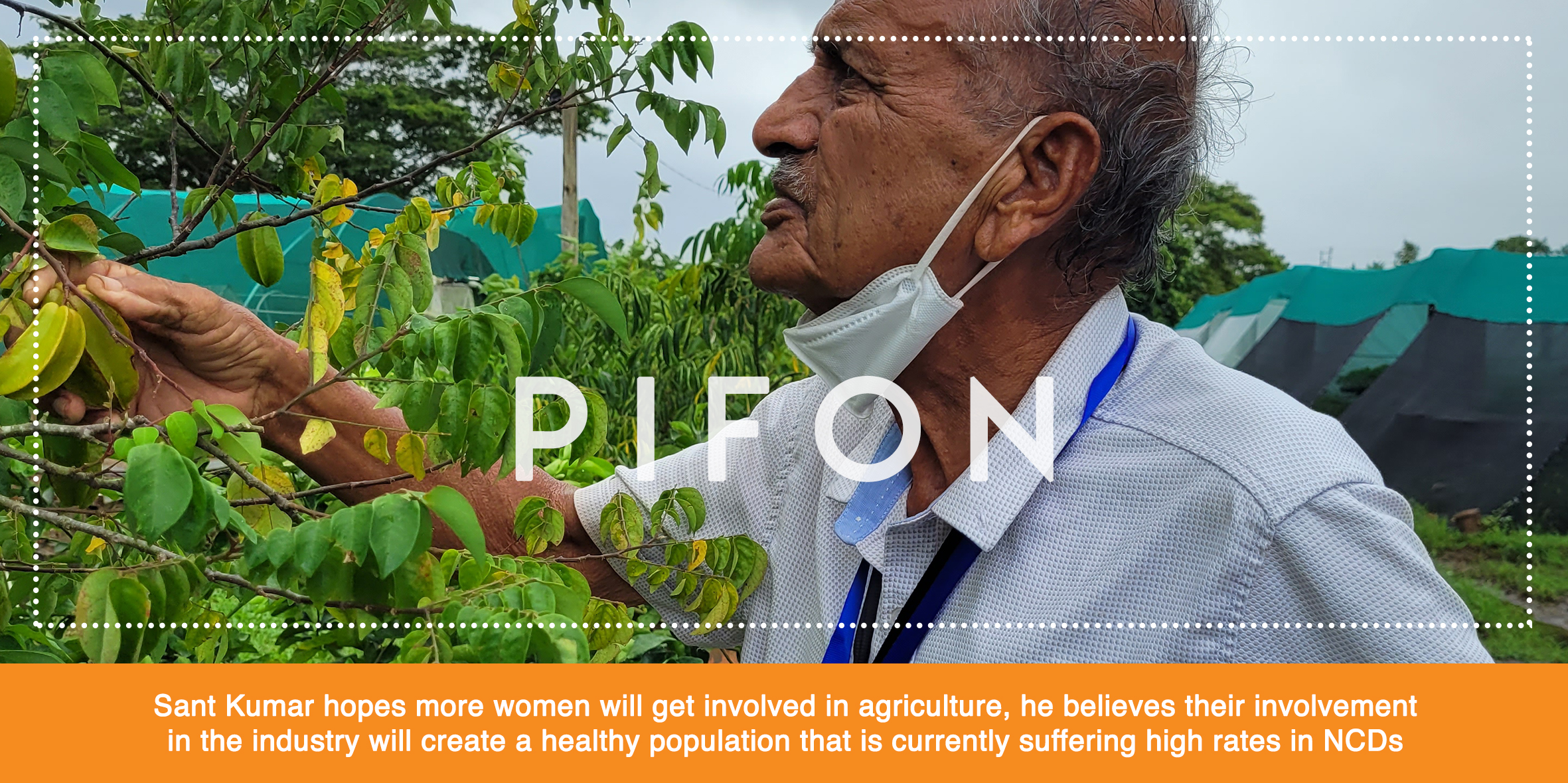 Thursday 13
Nadi, Fiji – Rural women are performing and fulfilling multiple roles from managing their families and farms to small businesses.
The impacts of Tropical Cyclone Cody however is expected to increase existing challenges for those affected by Covid as they struggle to put food on the table. 
Sant Kumar, the owner and managing director of Bula Agro Nursery is preparing breadfruit seedlings for potential growers and believes women in agriculture should receive more support.
"Through the PIRAS project we are aiming to assist the women who were directly affected by the pandemic because they can influence the eating habits of their household and help create a more healthy population."
According to Ministry of Health – Fiji, 80% of deaths in Fiji are caused by an NCD. Sant Kumar said unless more women are involved in agriculture those numbers are likely to increase.
"We are seeing and especially during this cyclone season that it's the women who are keeping backyard gardening going at the grassroots and community level through their support networks."
Supported by the Australian Government and IFAD, the Pacific Islands Rural and Agriculture Stimilus Facility (PIRAS) aims to assist women and youths in agriculture who are directly affected by the pandemic through technical trainings in vegetables, seeds and seedling production, food safety, preservation, and value adding.