December 2020
PIFON To Collaborate With ILO, UNESCO, UNDP and IFAD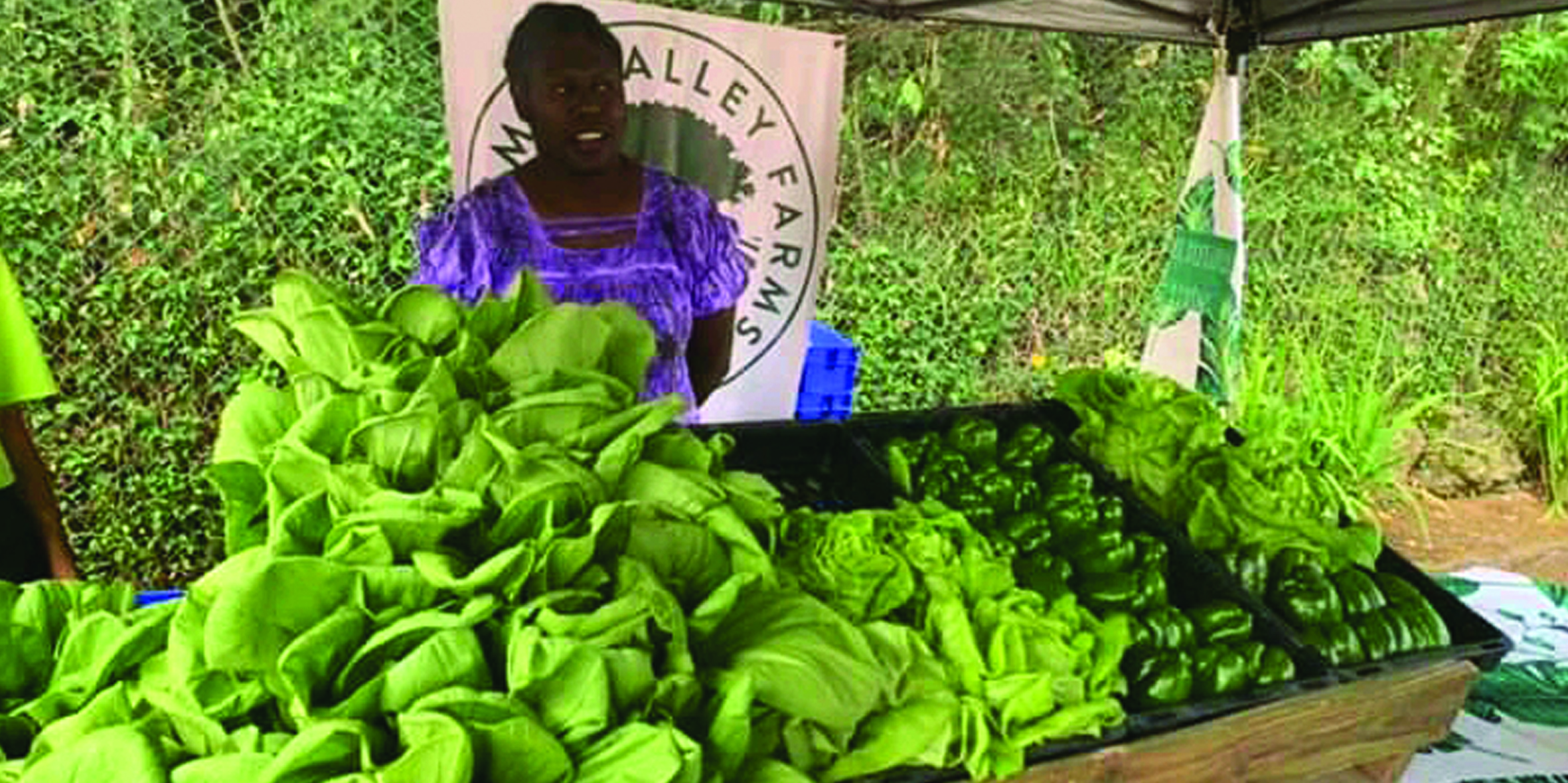 A lady sells fresh produce at the Vanuatu Farmers Market earlier this year IMAGE: Vanuatu Farmers Market
The Pacific Island Farmers Organisation Network are currently in talks with multi partners for the implementation of the Inclusive Economic Recovery Through Sustainable Enterprises In Informal Economics Project in Fiji, Vanuatu, Tonga and Palau.
Valued at USD$2.5M, the project is in response to COVID-19 and will be applied under 13 months.
"The actual incidence of COVID-19 infections in Pacific Island Countries has been minimal but the overall economic and social impact of the pandemic has been substantial," said Sakiusa Tubuna, Pacific Regional Coordinator of IFAD. "It includes a significant effect on food security and nutrition – which has been largely driven by the demand side rather than the supply side."
Yesterday's project inception meeting identified targets and constraints from country representatives in government, business development service providers, creative industries associations and farmer associations.
"We'll be targeting people returning to their traditional land because there's a number of issues around it; Do they have the technical expertise? Are they doing it in a sustainable way? Is it cohesive with the community? There's a need to do it in a sustainable way and the farming boom has to be done sustainably,"said Kyle Stice, Manager of PIFON.
"We see a targeting around selected value chains, the value chain means everybody – it's farmers, it's middleman and it's exporters, we're targeting all four. There is more focus on export commodities and we've identified a couple like ginger and turmeric."
"This is all about the informal sector and we'll be helping to raise them to the next level. If we want to create more livelihood opportunities, we have to link some of these farmers to some of these export value chains."
"The challenge is, how do you take a little bit of money and spread it across? We've discussed the need to be very targeted and you can't work in all districts. You need to work in just a few areas and do it, do it well."
Kyle Stice said the Pacific Island Farmers Organisation Network will also target  urban and peri urban gardeners and small scale agro processors.
The project will be implemented between November 2020 – November 2021 and is funded under the Multi Partner Trust Fund; a partnership between International Labour, United Nations Educational, Scientific and Cultural Organisation, United Nations Development Programme, and co-financed by International Fund for Agricultural Development.